Last week, Xiaomi announced the global variant of its MiUI 7 ROM, based on Android Lollipop v5.1. As stated at launch, the MiUI 7 beta v5.8.22 is now available for download. Here's a step-guide of how to download and install it on your device.
Before proceeding, make sure that you have one of the following supported Xiaomi devices: Redmi 2, Redmi 1S, Mi 4i, Mi 4, Mi 3, and the Redmi Notes 3G/4G. Back up your important data and start this process when your device is fully charged. Keep in mind that this is the beta version of the app, so bugs, crashes or even partial data loss can be possible.
If you've cleared everything until now, here's how to start the main process:
Step 1: First thing you need to do is to download the correct version of Fastboot and Recovery files for MIUI 7 global ROM as per the device on which you are going to flash it. The exact size will vary depending upon the device for which you are downloading them. For instance, the MiUI 7 ROM for Xiaomi's Mi 4 was sized at around 662MB.
Step 2: Download the MiUI ROM Flashing Tool and install it on your Windows PC.
Step 3: Turn off the device. Enter the Fastboot mode by pressing volume down and power key at the same time for about 6 seconds. Once the phone has entered the Fastboot mode, connect it the your PC via USB cable.
Step 4: Extract the ROM file you downloaded in Step 1 and copy its path on the PC.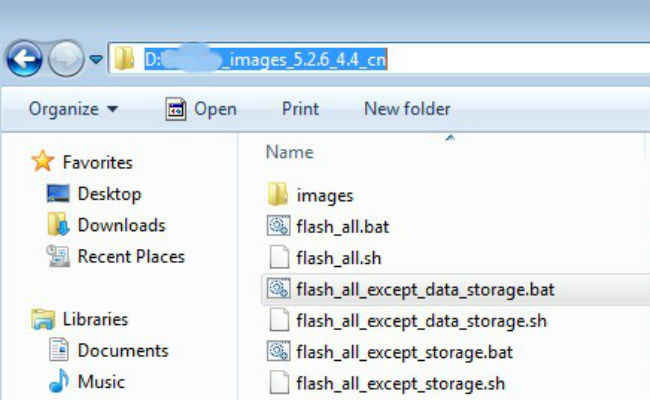 Step 5: Now, run the MiUI ROM Flashing Tool which you installed in Step 2. Paste the ROM file path, copied in the previous step, in the address bar of the flashing tool. After this, click on Refresh button and the tool will analyze the files. If you see no errors, then click on the Flash button to start the flashing process of the ROM to your device.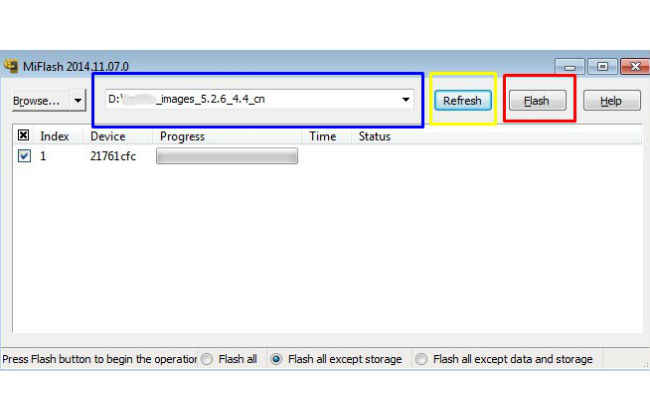 Step 6: Wait for the progress bar to complete. Once it is done, your connected Xiaomi device will reboot with the new MiUI 7 Global Beta. Enjoy the ROM, and its features.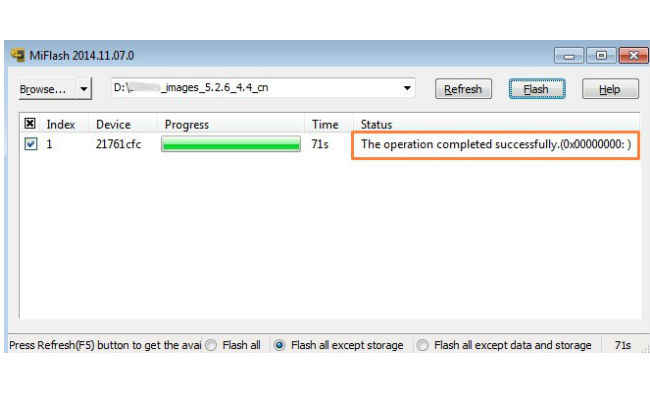 You might also like: New features in global MIUI 7 ROM.