Generating your Universal Account Number or UAN is easy. All you have to do is to follow the steps mentioned below on how to know UAN to find and activate it.
The Universal Account Number is a 12-digit unique number that is allocated to every person contributing to the EPF. The number is created and allocated by the Employee Provident Fund Organisation (EPFO). It is authenticated by the Ministry of Labour and Employment, Government of India. The UAN will remain the same throughout an employee's life, irrespective of the number of jobs he/she changes.
Each time an employee switches his/her job, EPFO allots a new member identification number or EPF Account (ID), that is linked to the UAN number. An employee can put in a request for a new member ID by submitting the UAN to the new employer. The member ID once created gets linked to the UAN of the employee.
How to know your UAN through an employer
You can easily find your Universal Account Number by your employer as per the EPFO. Usually, employers also print the UAN number of an employee in the salary slips too.
What Is My UAN
You can easily get your Universal Account Number from the UAN portal also. You need to follow the steps to find UAN.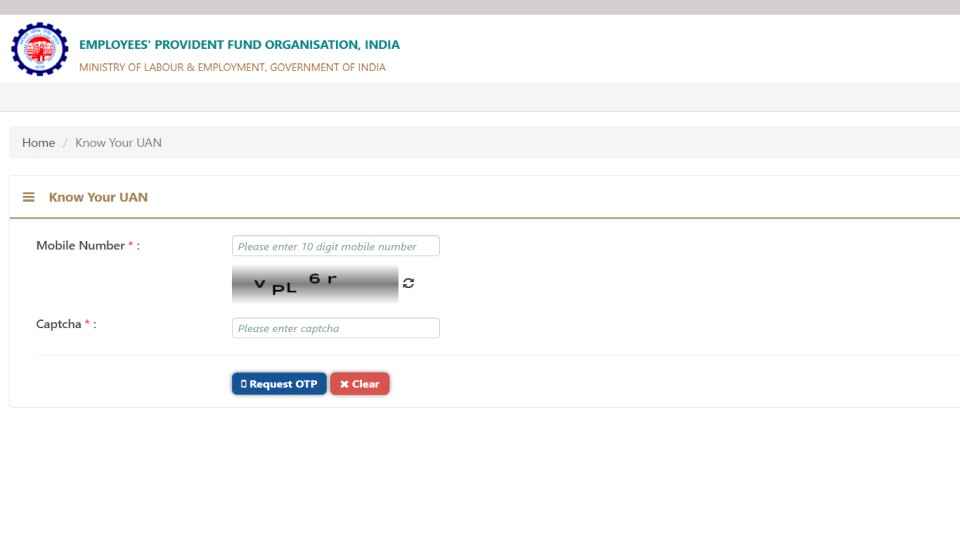 1. Go to the UAN Portal https://unifiedportal-mem.epfindia.gov.in/memberinterface/
2. Then click on the tab 'Know your UAN Status.
3. On the next page choose your state and EPFO office from the dropdown menu.
4. Next enter your PF number/member ID along with your details like name, date of birth, mobile no, and captcha code.
5. You will be able to get the PF number/member ID from your salary slip.
6. Then enter the tab 'Get Authorization Pin'.
7. You will receive a PIN on your registered mobile number.
8. Simply enter the PIN and click on the 'Validate OTP and get UAN' button.
9. Your Universal Account Number will be sent to your registered mobile number.
Features & benefits of UAN
1. The UAN centralises employee data in the country.
2. It is designed to bring down the burden of employee verification from companies and employers by EPF organisations.
3. It allows EPFO to get your bank account details and KYC without the help of the employers.
4. It is useful for EPFO to track multiple job changes done by an employee.
with the introduction of UAN untimely and early EPF withdrawals have reduced considerably.
What are the benefits of UAN to employees?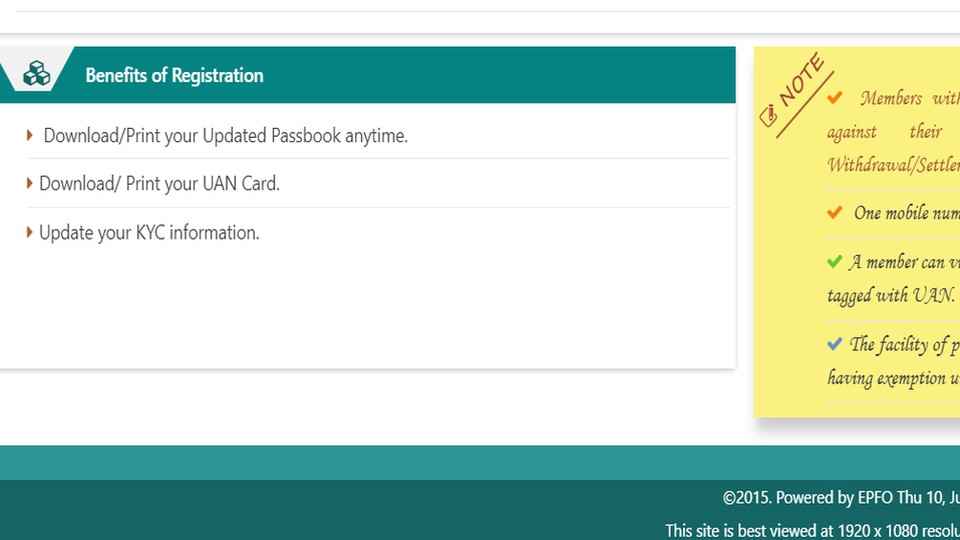 1. Every new PF account comes under a single unified account.
2. It is easier to withdraw from your PF account online with this number.
3. UAN allows employees to transfer the PF balance from the old to the new account using this unique account number.
4. The PF statement can be downloaded instantly for visa purposes, loan security, etc. by using the member ID or UAN or by sending an SMS from your registered mobile number.
5. New employers don't need to validate your profile if the UAN is already Aadhaar and KYC-verified.
6. It also makes sure that employers won't be able to access or withhold the PF money of their employees.
7. It is easier for employees to check whether his/her employer is regularly depositing their contribution in the PF account.
Documents required to generate UAN
To create your UAN you will need the following documents
1. Identity proof like Driving licence, passport, Voter ID
2. Address proof like a ration card, rental agreement, or any utility bill in your name.
3. Bank account details- which include the Bank account number, branch details, IFSC code,
4. PAN Card number
5. Aadhaar card number
6. Your employee state insurance corporation card
How to activate your UAN
To activate your UAN, you must have your Universal Account Number and PF member ID with you. Follow the steps mentioned below to activate UAN on the EPFO portal.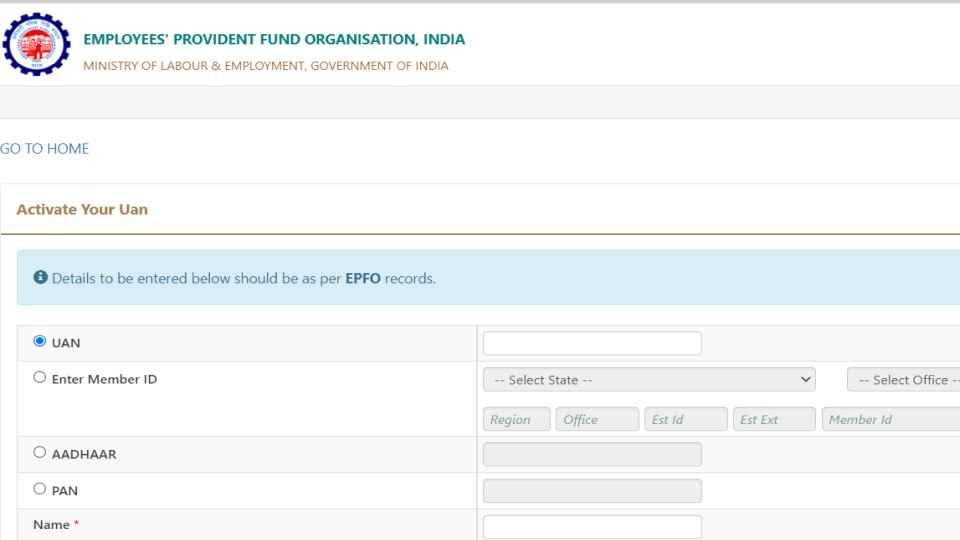 1. Go to the EPFO site and click on 'For Employees' under 'Our Services' on the dashboard.
2. Next, you will have to click on 'Member UAN/Online services' in the services section. You will reach the UAN portal.
3. Next, you will have to enter your Universal Account Number, along with your mobile number and PF member ID.
4. Then enter the captcha characters and click on the 'Get authorization PIN' button.
5. Once done you will receive the PIN on your registered mobile number.
6. Next click on 'I Agree' under the disclaimer checkbox and enter the OTP that you have received on your mobile number. Then you will have to click on 'Validate OTP and Activate UAN'. This will be your UAN login password.
7. That's it your UAN will be activated.
8. Then you will receive a password on your registered mobile number to access your account.