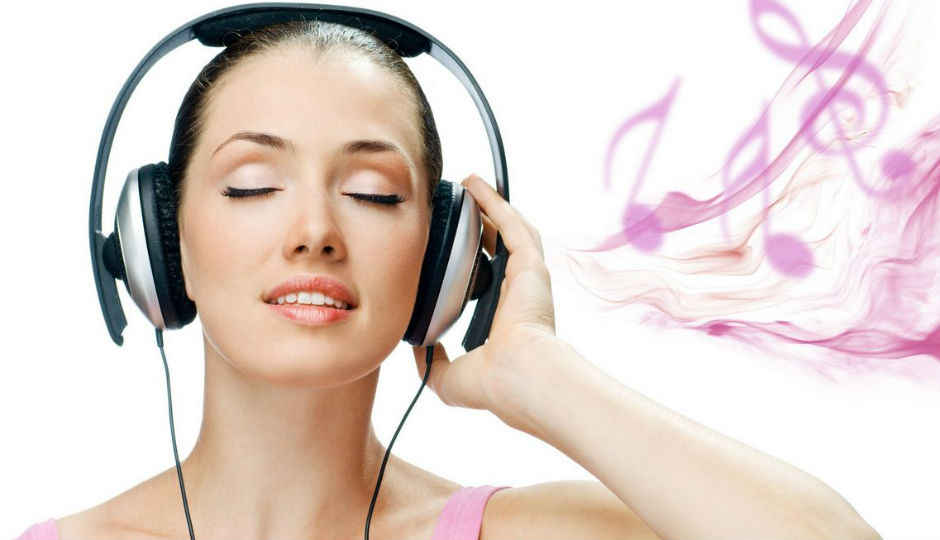 HIGHLIGHTS
Learn how to scrobble streaming online music like a veteran – anywhere, anyhow. That is all. Nothing else matters.
Yes, we are well aware that scrobbling has been around for the past decade. No, we aren't just reminiscing. Scrobbling has re-entered our radar with Last.fm's newest project – Buggles.
Named after the 70s new wave/electronica duo 'The Buggles', the new Last.fm feature takes the song 'Video Killed the Radio Star' to heart. While Last.fm has primarily been known for playing audio tracks from various artists, regional restrictions don't allow most music to be heard globally. Damn the music labels!
The Buggles feature has now found a workaround. Why not use the world's largest music database to play your music? Yep, Buggles uses YouTube videos to play your library.
For those who came in late, Scrobbling was a term that originated with the UK-based music database Last.fm. Scrobbling involves taking songs played through your media player and filing away the required metadata to improve, and better tailor the songs that are played for you through Last.fm. Thus essentially catering to your own individual musical needs. For scrobbling your songs, the audioscrobbler plugin is available for over a hundred and fifty music players (both online and offline).
So here's a quick refresher course on how to scrobble easily from wherever you are.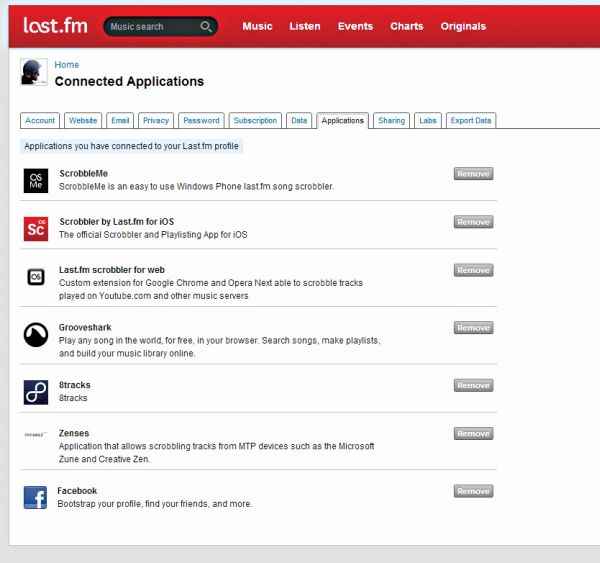 Scrobbling online
You obviously need a Last.fm account. Visit http://www.last.fm/ and create your own Last.fm profile.
If you're the kind of person who relies on online players to stream their favourite music or to discover new music, then scrobbling is at your fingertips. Websites like Spotify and 8tracks have built-in plugin-ins for Last.fm.
In your Last.fm homepage, go into Settings and check the 'Applications' tab. This will give you a list of pre-supported applications that support the scrobbler plugin by defaut. Sign into your respected profiles on other websites and link them to your new Last.fm ID. Now everytime you play something on any of the linked websites, Last.fm will update your account with the data from said website. Scrobbling complete.
For websites like YouTube and Soundcloud, one would need to find alternative routes to scrobble. If you're a die-hard Chrome user, life is much easier. Simply go to http://dgit.in/lfmscrblr and download the 'Last.fm Scrobbler' plugin. Another lesser known plugin is Scroblr (http://dgit.in/chrscroblr). Install any of the plugins and let it scrobble for you from any of the supported websites in its list. Scroblr is also available for Safari users at http://scroblr.fm/. If you use Firefox try Foxy Scrobbler from http://dgit.in/foxyscr.
Web browser-based scrobblers are useful for people who don't rely on just one website to listen to music.
Scrobbling from your PC
For the offline users, Last.fm has an easily accessible plugin for almost all conventional (and some unconventional) media players. To find out if your favourite media player can scrobble, visit http://dgit.in/dzitscr for the complete list of Last.fm scrobblers. We can't speak for the out-of-the-way media players, but for the popular and functional standard players, however, the scrobbler plugin works like a charm. So if you use Winamp, Media Monkey, Windows Media Player, iTunes, Songbird or VLC, the scrobbler will scrobble it all for you.
If you're using a media player not supported by the Last.fm plugin, well, as the Last.fm saying goes – If it doesn't scrobble, it doesn't count!
Scrobbling from your phone
The phone has become the next generation of MP3 player of sorts. Suffice to say, if you're an avid scrobbler, scrobbling from your phone is a must. And Last.fm's tentacles reach deep into the world of smartphones. There is an official Last.fm app for every OS (except, maybe Windows Phones, but we'll get to that). The Android scrobbler syncs with most music players of today, if not there's always the ScrobbleDroid app. The iOs scrobbler isn't as considerate. Due to reasons that probably have something to do with Apple's compatibility, the Last.fm app for iOS comes with its own music player. The player can detect music from your iTunes app, but scrobbling can only occur when the music is played off the Last.fm app. Playing music on the iTunes app does not scrobble for you automatically. At least, not yet. The Android app also has more personalization features. You can decide how long a song has to play to consider it scrobble-worthy and manually synchronize which players you want to scrobble from. At face value, the Android app is a lot more convenient and customizable. But at the end of the day, both apps scrobble well.
For Windows, the popular scrobbler was created by a techie in the US called Arnold Vink. The App is called 'ScrobbleMe'. It's simplistic, like everything in a Windows phone and the scrobbles almost glitchless. The only downside one could see on using the app is the fact that it doesn't scrobble too well instantly. It saves your play logs, but takes some time to update them with Last.fm. It's a lot faster if you tap the 'Scrobble' button on the app and manually scrobble your plays. It is, however, at the end of the day, a scrobbler, and is available on the Windows Phone Store at http://dgit.in/scrme.
Scrobbling from your MP3 player
This is a bit trickier than any of the previous options. Scrobbling from an MP3 player is not the easiest thing to do, but with some effort and a little patience, you can set up most MP3 players to scrobble. The easiest MP3 player to scrobble from at the moment is the iPod. iTunes updates your play count from both your iPod as well as the music you play on your PC itself. All you have to do is set up your Last.fm plugin on iTunes, and voila – instant scrobbler for your iPod.

Few players (specifically Sony ones)other than the iPod are supported by a third party scrobbler called Zenses. Zenses can be downloaded from http://dgit.in/zensesscr. Zenses links to your Last.fm account, extracts metadata from your MP3 player and scrobbles it for you. But for some reason that probably have to do with firmware, Zenses has trouble with some brands. Some MP3 players do not create the .scrobble.log file which is used by scrobblers. One way to get around this limitation but which isn't entirely without risk, is by using a third party firmware that's been around for a while. This firmware is called Rockbox and is easily available online. It has its share of supporters and is quite straightforward to install. Installation instructions for Rockbox can be found at http://dgit.in/rckbxinst
Why scrobble at all?
Well, it's a personal choice. Music lovers may be loyal to their favourites, but they are almost constantly in search for more music to keep the fire burning. Scrobbling is a great way to get access to more music. Last.fm started scrobbling as a road to discovery. Your own personal music taste is analysed by code which at the same time cross-references it with the behaviour of other music lovers of similar taste, and suggests music based completely on your history of listening to music. As new artists enter the music scene, scrobbling is a great way to pick and choose what suits your taste. And with the advent of the Cloud Age, new music is literally at everyone's fingertips. All you need is curiosity and the right code to nudge you in the direction you need to go.