Make 2021 your best year with IBM Developer
Make 2021 the year where you truly shine, grow, build & Code. Get support and motivation from the IBM Developer community. #IBMDeveloper #CodePatterns
Click here to know more
Advertisements
Google has launched a new Android app called Google Admin for administrators of Google Apps. It is meant for administrators who want to user their Android phones or tablets to perform their duties while on the move.
The Google Admin app allows the administrator to easily add or suspend users, reset passwords, email specific users as well as any other activity through the new Admin App. You can download the Google Admin app from the Google Play store.
Google had recently announced an update for the Admin console with new logical groupings, drag and drop for controls. It has also made the new Admin SDK available to developers. The new Google Admin app should make life easier for administrators, but notably requires API access to be enabled.
Google also recommends enabling Device Policies for your domain as well as set up a lock-screen PIN for additional security on your Android device, before using the app.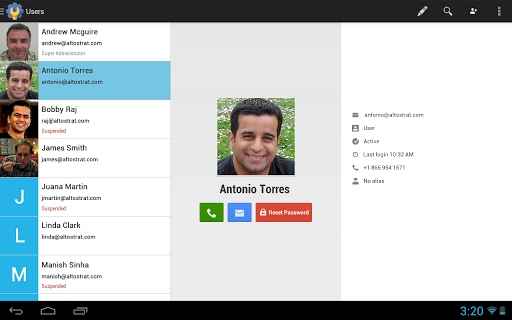 The Google Admin app allows the following activities with ease on your Android device:

1. The Administrator can create and manage users, reset passwords, edit profiles, upload profile photos, as well as suspend users while on the move.
2. You can manage groups, add users to groups, edit user roles and list group members with ease.
3. The user can contact Support for Google Apps for Business with Customer and Support PINs.
4. You can easily review account activities in the audit log, and filter events by event type or admin/date ranges.

Source: The Next Web