While most of us know Timex for producing traditional watches, the watchmaker has dabbled with smart devices in the past. Most notably the Timex Juxt (review) and Timex Metropolitan+ (review) wearables. However, unlike those devices, Timex' newest high tech gadget is a full blown smartwatch with a complete digital display. The iConnect is available in two variants, the standard version offers a rectangular dial, file the Fashion variant features a round dial. We used iConnect Fashion variant for a while and here's what we thought of it.
Build and design
The Timex iConnect features a fairly large body that is made of metal and features a single plastic crown that acts as a 'home' button. Looks quite simple and straightforward. A little too simple if you ask my, but that's just my personal opinion. At the bottom is an optical heart rate tracker, which has now become a 'must have' on any wearable claiming to be smart. The body is also quite large, which makes sleeping while wearing it an uncomfortable experience.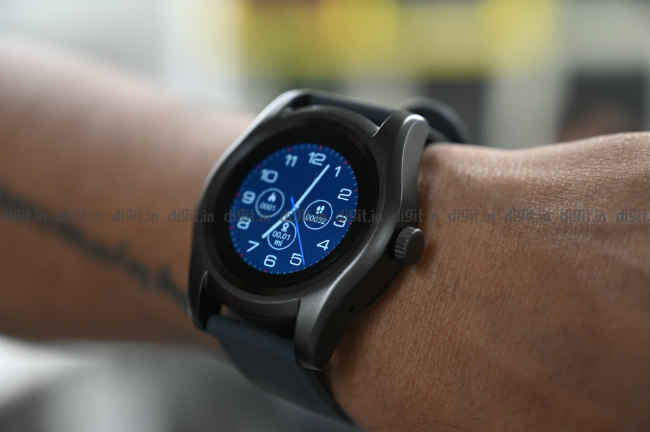 Speaking of the straps, they use a traditional buckle system, which is easy to use and secure. The straps are made from rubber/silicon with a faux leather texture on them. I would have preferred a leather or fabric strap, but most other devices in the price range also offer straps made of the same material.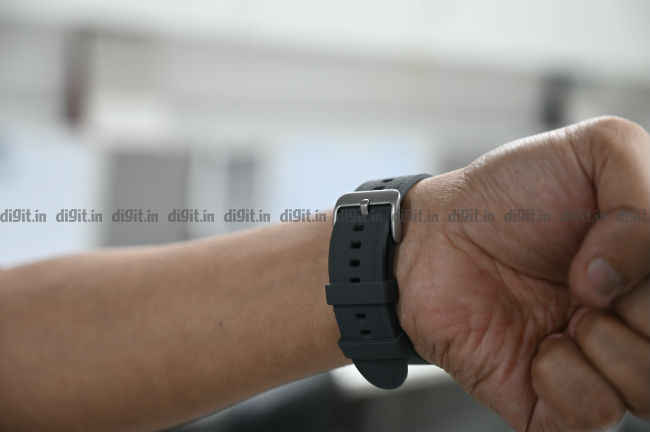 On the side of the body is a little flap that hides the micro-USB port. As you might expect, the watch is not waterproof. So you'd be better off keeping it out of the pool or shower.
Display and UI
The watch features a fairly large display, but colours seem a little washed out. Its fairly legible in sunlight, which is a good thing. The single button on the side is used to wake up the device and go back to the home screen. The crown also rotates, but that does not do anything.
The Timex iConnect comes with it's own UI, which looks very similar to the one used in the GoNoise Loop (review) I reviewed a couple of years ago, and works in pretty much the same way.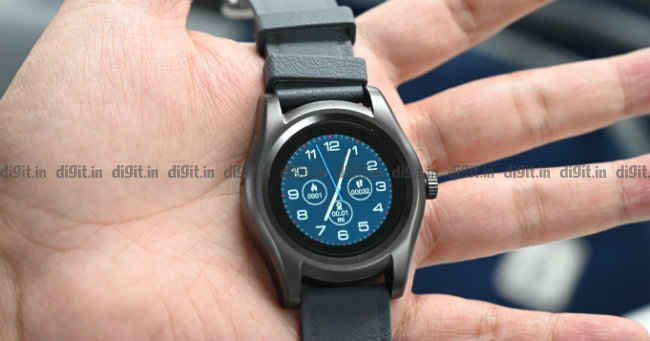 Menus are accessed by swiping and tapping any icon opens it. Pretty straightforward and simple. However, the transition animations aren't that smooth and there is noticeable lag when opening any app. You also do not get any app store, so you don't have the option of downloading any apps.
It should be noted that many of the watches features, such as 'rise to wake' and auto heart rate monitoring are turned off by default. It would have been nice for the watch to inform me of the same either through the iConnect app or the watch itself. This is no doubt a way for the watch to conserve battery.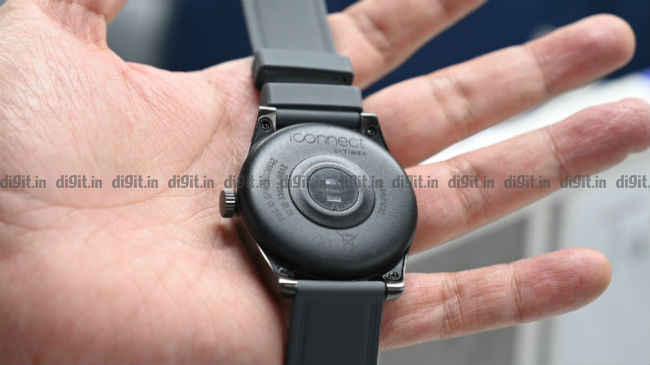 Overall, I feel that the device may be a little too simple and I felt a little underwhelmed by the limited features on offer.
App and features
The Timex iConnect app reminds of a lot of the Fitbit app in the fact that information is displayed on cards. However, there doesn't seem to be any option to add more cards or even shuffle them around. As such, there is an empty gap, as if to suggest that Timex may add more functionality in the future. But for now, that empty gap looks a little off.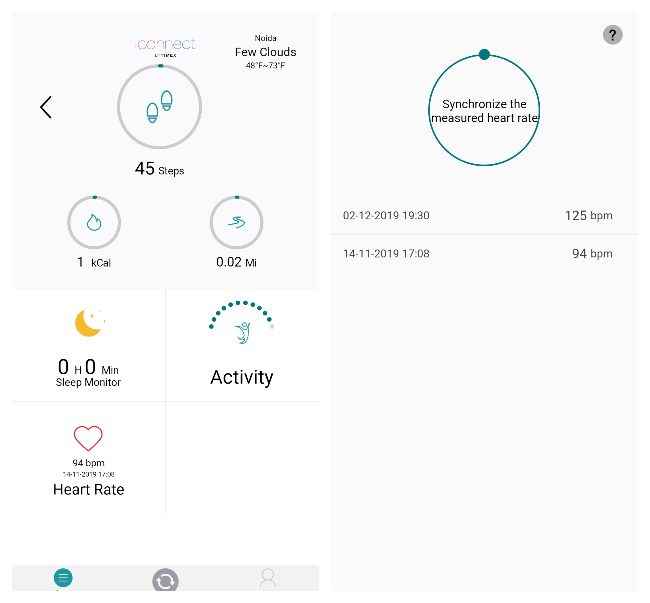 As the Timex iConnect is more of a smartwatch than a fitness tracker, the app doesn't offer detailed health statistics. But you do get a step, sleep, and heart rate tracking. It will also tell you the calories burned and the distance covered. But you won't get any additional details such as heart rate zones, route maps, etc.
As the Timex iConnect is primarily a smartwatch, you can make and pick up calls from the watch itself provided you are connected to your smartphone via Bluetooth. The only minor issue I faced was that the speaker is facing away from the user. But increasing the volume ensured that it wasn't too much of a hassle.
Battery
The Timex iConnect offered a battery life of about a day and a half with features like auto heart rate tracking turned off. So you're better off charging the device overnight. The device charging via a traditional micro-USB cable, which is a neat little feature in my opinion and it reduces the need to carry a separate charger when you're travelling and can be easily replaced if lost.
Verdict
Priced at Rs 9,995, the Timex iConnect is probably the most affordable 'smartwatch' that you can buy. However, at this price range, you are pretty much spoilt for choice if you simply want a smart wearable sans the calling feature. In fact, the Amazfit Verge, which is priced slightly higher, claims to offer pretty much the same features as the Timex iConnect but with a better battery and fitness tracking, so you may want to check that out before you decide to purchase the iConnect.