Samsung held its pre-IFA launch event in Berlin on Wednesday, announcing a slew of new consumer wearables, the world's largest gaming monitor, and a few smart home appliances. At the event, Samsung reinforced its commitment to craftsmanship and connectivity, the underlying theme of the launch event.
"This innovation is based on craftsmanship, clever connectivity and championing the impossible. As technology increasingly plays a role in every part of our lives, we're creating products and services that adapt to consumers and set the tone for what becomes their 'new normal'," said David Lowes, Chief Marketing Officer for Samsung Electronics Europe.
Let's take a look at everything Samsung unveiled at the event
Gear Sport, Gear Fit2 Pro, Gear IconX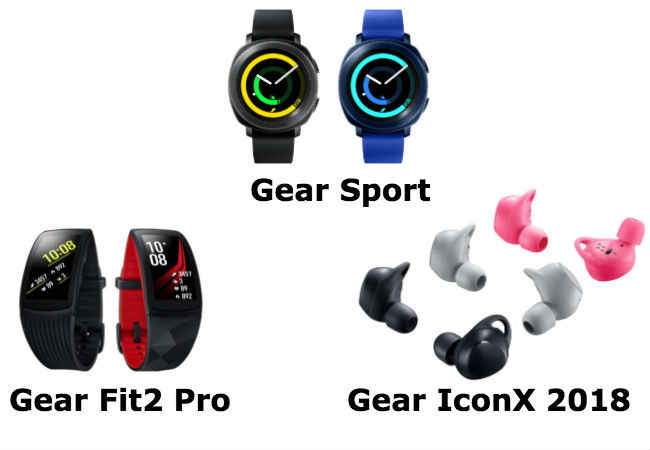 Samsung extended its wearables line-up with three new devices, the Gear Sport smartwatch, the Gear Fit2 Pro fitness band and the cord-free Gear IconX (2018) earbuds.
The Gear Sport smartwatch brings with it in-built GPS, run-pacing features and nutrition tracking. The watch can also be used to control Samsung IoT devices, act as a controller for PowerPoint presentations, control the Samsung Gear VR headset and make NFC-enabled payments using Samsung Pay.
In terms of its design and specs, the Gear Sport features circular bezels and a 1.2-inch Super AMOLED display. It houses 4GB of RAM to allow users to store music. The smartwatch will give users the ability to receive nutrition alerts and activity recommendations even when the watch is not connected to the internet. Samsung says that the Gear Sport has been designed with "military-level" durability to survive in various weather conditions. The smartwatch is water-resistant and is capable of withstanding 5 atmospheres of pressure so one can easily take it out for a swim. Much of its other capabilities resemble that of the Gear S3 smartwatch.
Next up, the Gear Fit2 Pro. The fitness band is at best an incremental update to the Gear Fit 2 and the biggest point of difference comes in the form of a textured band and water-resistance. The fitness band houses a 1.2-inch SAMOLED touchscreen colour display and features swim and heart rate monitoring capabilities along with built-in GPS tracking. The Gear Fit2 Pro will be available in two colour options namely Black and Red.
Both the Gear Sport and Gear Fit2 Pro will benefit from Samsung's industry partnerships with Speedo, Under Armour and Spotify. The two devices will Speedo's Swim Training app, Speedo On. The app will allow the Gear Sport and Gear Fit2 Pro to track various swim metrics such as lap count, lap time, stroke type and more.
In addition, Both devices support Under Armour's fitness apps including Under Armour Record, MyFitnessPal, MapMyRun and Endomondo for activity, nutrition, sleep and fitness tracking functions.
The last wearable announcement comes in the form of new IconX cord-free earbuds. The earbuds provide wireless music streaming capabilities using Bluetooth 4.2. Samsung says they can last upto 5 hours while streaming music from a phone or 6 hours of music playing from the 4GB internal memory on the buds. Songs can be transferred onto the earbuds using Bluetooth, however users will have to select one track at a time to do so. The Gear IconX (2018), like their predecessors, come with a charging case which Samsung claims can be used for two full charges. The new IconX also house a one-touch Bixby button which can be pressed to initiate voice commands for controlling music on a Bixby-enabled Samsung phone.
As far as pricing of the three wearables is concerned, Samsung has only unveiled that the Gear Fit2 Pro will start selling at $200 (Rs 12,805 approx). The company did not announce prices for the Gear Sport smartwatch or the new IconX earbuds.
The Frame and CHG90 QLED Gaming Monitor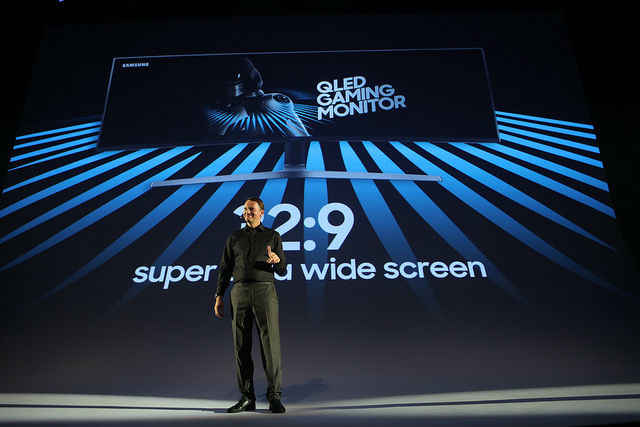 Expanding its display offerings, Samsung announced a new size variant of The Frame, the display that transforms a TV into a work of art. The Frame is a QLED TV that has a no-gap wall mount. It gives users an Art mode witch which they can customise the images they want to showcase on the screen. At IFA 2017, Samsung announced a 43-inch version of The Frame, which was Previously available in 55- and 65-inch sizes.
Samsung also introduced what it calls "the world's largest QLED gaming monitor" – the CHG90. It measures 49-inches and comes with a 178-degree ultra-wide viewing angle. The monitor has a 3840x1080 display resolution with a 32:9 aspect ratio, and operates at 144Hz. It can also be adjusted to 60Hz or 120Hz if required.
QuickDrive Washing Machine and POWERStick Pro cordless vacuum cleaner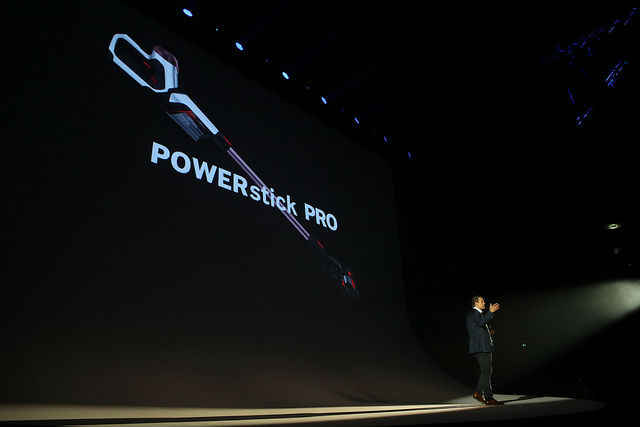 Samsung is always expanding its consumer appliances portfolio and at IFA, the Korean electronic maker announced a new washing machine with QuickDrive technology that Samsung claims cuts washing time by half and energy use by 20 percent.
The POWERStick Pro is a wireless vacuum cleaner which features 150 watts of suction power and 40-minutes of battery time, with a battery lifespan of five years. It also works with a Flex Handle that folds up to 50 degrees, letting users clean hard-to-reach spaces.
So that is everything Samsung announced at IFA 2017. Let us know what you think of the new announcements in our comments section below.