Well, we know how Apple products are. Impeccable builds, with a suave finish that subtly highlights its technological advancement. The Apple Watch is in every way a device that highlights Apple's philosophy. It makes heads turn, people admire it. But it doesn't do much to enhance your life by a hundred miles. It has a heart rate tracker, and the Apple Activity app sets you goals to keep your fitness on track, but the Apple Watch is more about owning a beautifully designed device and flaunting it, rather than the functionalities it offers.
It was, indeed, an upbeat start to my one week with the Apple Watch. We had the 42mm, stainless steel, white Apple Watch Sport version of it with us, and for starters, it has looks to kill. It is a gadget every Apple lover, and even a discerning watch enthusiast, would love to own. The design is seamless - it sits quaintly, responsive to every flick of the wrist that you make. The Retina display has a slightly bevelled rectangular surface, having Apple's Force Touch haptic feedback technology. Needless to say, the geometry is perfect.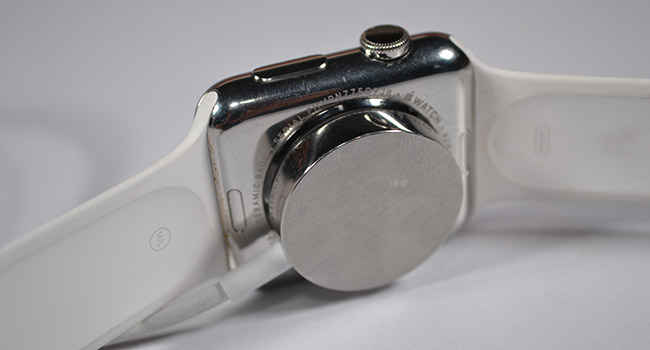 It is quite interesting to see the amount of technology Apple has packed into the tiny device. As a watch, it has a number of watch faces, starting from a simple dial layout, to chronograph, live butterfly pattern and solar curve, all of which have neatly tucked-in customisable areas, where you can choose to see what you need - alarm shortcuts, current temperature, stopwatch, app links, world clock. You can receive and attend calls on it, quick respond to messages via texts or third party applications that are compatible with it, and surf through all the notifications that you get on your phone.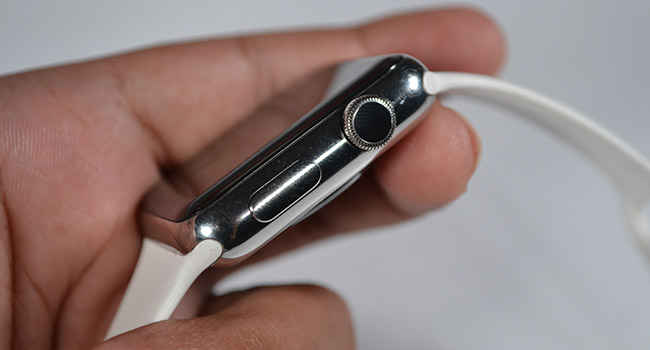 But, don't you keep your iPhone in your vicinity, anyway? Yes, you can receive the odd urgent phone call if you have accidentally spilt hot coffee on your shirt, and your phone is ringing at your desk some twenty feet away from you. You can also send quick replies via preset texts or voice notes to messages that need an urgent reply, and you cannot reach into your pockets for your phone because the railway compartment is too crowded. However, chances are that you will possibly be in a more personal, comfortable environment if you are purchasing a wearable device that costs you $599 (approx. Rs. 38,430).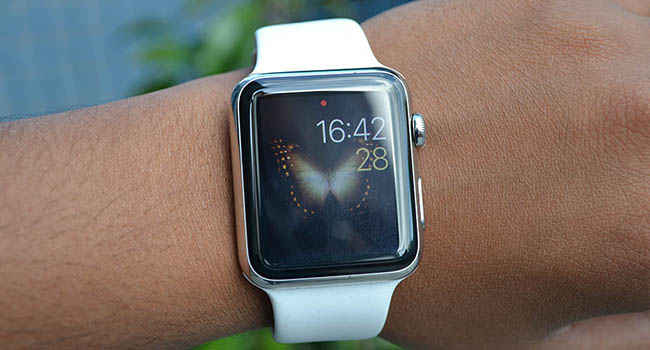 We took the Apple Watch around our daily schedule, and through a weekend of club-hopping, to see how much does one actually need it. After all, sitting here in India, if you are spending nearly 40 grand on a device, you would possibly be looking for one you need, and not what you merely deserve.
Days One to Three: Admiration and Happiness
All of that said above, I still felt a certain kind of happiness when you wake up and touch the Apple Watch's dial. It lights up, and if you happen to have the solar curve watch face on, you will see that the sun has, indeed, risen. I switched off the alarm, and headed for work, attending a couple of calls and responding to a number of messages on my way with the Watch. I was perfectly capable of doing the same with my phone, but seeing that I had the Watch, why would I?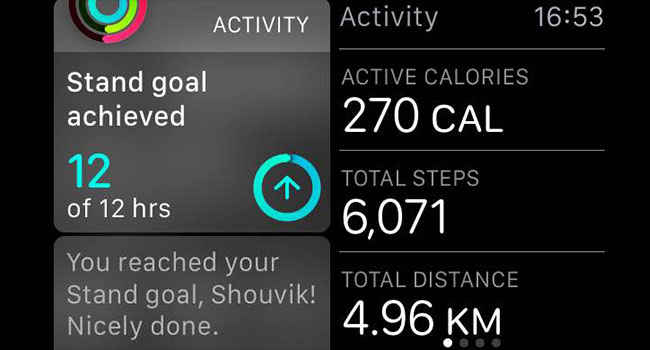 Setting up the Activity app on the Watch, I was notified that I should exercise for 30mins and stand for a mean time of twelve hours through my day, to burn approximately 650 calories. My heart was beating at a steady 74bpm, and I had enough reason to believe that all was well. After all, I could simply flick up my wrist to see when my cab would arrive, and do a quick check on Maps to see how bad the peak hour traffic was.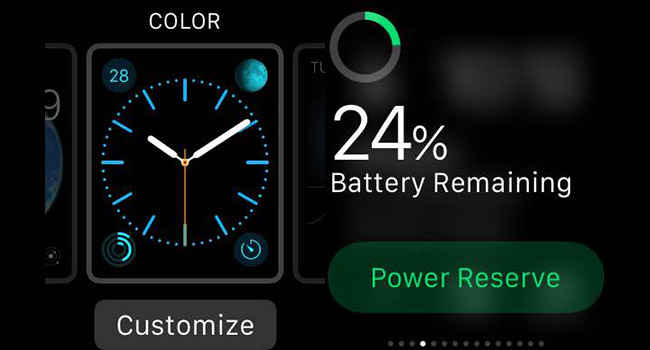 I was also updated that my music streaming service had new music albums for me, and I also had a number of updates from my friends on Facebook, Instagram and WeChat. I could see all of these on the Watch itself, and survived six hours straight, without taking my phone out of my pocket even once. The Retina display is really nice to look at - colours are rich, the display is uber-responsive, and the multi-layered touch controls add functionalities based on varying degrees of touch pressure.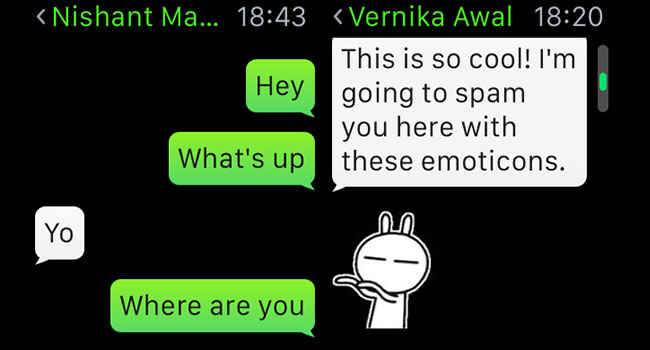 The camera control on the Apple Watch mirrors the camera on the phone. This has multiple uses - you can use it as a neat sting operation tool. It does not, however, have video controls, so your sting operations will only lead to sneaked photographs. You have, basically, almost all of your phone's control on your wrist. The feedback tap of Apple's Force Touch display gives powerful responses which make your watch feel alive. Combined with the smooth, flowing animations, a large number of app supports and not having to take my phone out over and over, the Apple Watch was all about the admiration it deserves and the happiness it emanates.
Days Four to Seven: Disenchantment and Goodbye
But here's the catch - I had already charged my Apple Watch three times in four days. In fact, it ran out faster than my iPhone on the fourth day. It was during these five hours when the Watch was switched off, that I realised how life is not exactly difficult without it. I was completely used to holding the phone up to my ears, and when I didn't want to, I've always had handsfree to fall back upon.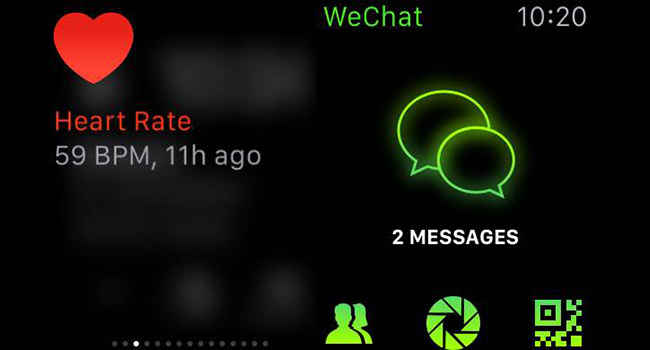 I've used a number of apps more frequently in my days with the Apple Watch - WeChat, Instagram and Flipboard. With WeChat, a sharp vibration tap notifies you of an incoming message, and also shows up on the drop-down notification menu. Tapping on it opens the message, and shows all the chat profiles that you have used recently. You can reply to the messages with one of the preset texts or a voice message. Apple has worked on its voice recognition capabilities, and it does pick up Indian accents in a crowded environment better than it used to. You can also respond via stickers that are available.
Instagram shows you the news feed, and your recent activity. You can view all the photos from accounts that you follow, and like them. You can also respond to your latest follow requests, and see who commented on and liked your posts. But, somehow, you cannot post a comment via the Watch. Flipboard is, in fact, one of the apps which works almost to its fullest features on the Apple Watch. You get the curated news feed based on topics and users you follow. You can flip stories into one of your public or private magazines, or choose to put them into the 'read later' list. You cannot, however, read the full story on the Apple Watch. You will be shown the introductory paragraph of the story, followed by a message, "Read full story on your iPhone".
It is at this point that you begin to feel that the Apple Watch is exaggerated luxury. What it does is practically mirror your iPhone, and nothing more. It adds a touch of suave, no one can deny Apple's prowess when it comes to designing devices with an artistic finesse. But, functionality? You will need your phone anyway to fully utilise the Watch's capabilities. The point of having an additional device to do the same things that your phone does best, is only adding extra liability of charging it every day, at a pretty hefty retail price.
Here's how it ended
After a week with the Apple Watch, here's what I felt. The Apple Watch is a really good-looking wearable gadget with every finesse that a conventional wristwatch may carry, just like the Moto 360 or Asus Zenwatch, which are well made, but offer no really practical functionality either. As a gadget, it is indeed a nice foray into the future of shrinking gadget sizes (just like most smartwatches coming into the market today), and powerful watch-sized devices capable of doing everything a smartphone can do now. But it is not a device that the money-conscious Indian buyer would really want, not unless you are an Apple fan with plenty of money to spare.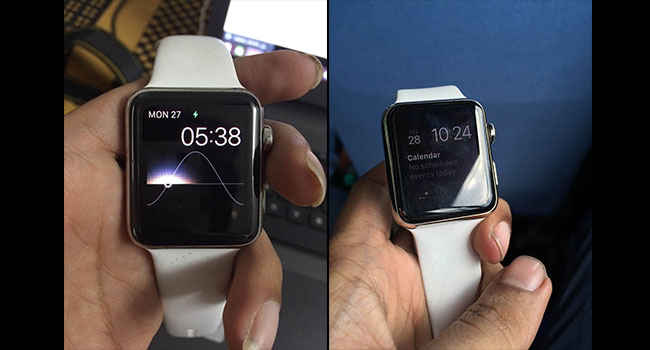 All the applications work like a preview of what the full version would look like on the phone. The fitness activities are not sharply accurate, and if you are a fitness freak, you would rather go for a much cheaper and more durable Fitbit device. At $599, it is quite evident why Apple decided to not bring the Apple Watch to India, now.
We are not ready for a device that costs upwards of Rs. 35,000, and doesn't really do anything more than your phone at all. Basically, what I'm saying, if I'm saying anything, is this.