Hoping to grab the maximum eyeballs at the CES 2012 event, Lenovo came up with a host of new products including a 10-inch tablet called IdeaTab S2. However, the Lenovo product that managed to create maximum buzz at the event was its Android TV – Lenovo K91. The new 55-inch 3D 240Hz IPS LCD HDTV from Lenovo runs on the latest Android Ice Cream Sandwich. Lenovo says that the K91 is the first smart TV to run on the ICS platform and has access to "unlimited TV apps".
No, no. It's not a Google TV. This 55-inch HDTV runs full Android 4.0 (Ice Cream Sandwich), and I got to spend some time with a prototype set today in Lenovo's CES trailer. What's the difference between a Google TV and an Android TV, you ask? With an Android TV, you can better integrate all the elements of the UI, and add more customization, Lenovo said. The K91's "Sandwich" user interface brings three key elements together: on-demand video, apps, and, traditional television programming. And the good-looking, well-designed UI does so well.
Cool. Except Lenovo has no immediate plans to sell the set in the U.S., though it will be available in China in April. No pricing information was revealed, but there will be a 42-inch version as well. The K91 is built around a Qualcomm 8060 Snapdragon dual-core processor, and embeds a 5-megapixel webcam into it's top bezel for video chat, and face recognition, so you can set parental controls on the content. The set itself is nicely designed with a shiny black bezel with silver accents and a swiveling base. The panel itself isn't LED-thin, but it's certainly not bulky (see the slideshow for a profile shot). Ports are well positioned and aplenty.
The included remote, which I found particularly impressive (despite an inability to read its keys, which were in Chinese), has a pad you can swipe, to move between elements of the interface. And there's a microphone on the top panel, so you can speak into it to, say, search for your favorite gritty crime drama. Just like with Google TV, your results will come from the Web, VOD content, and traditional programming. The remote embeds an accelerometer and gyroscope for motion-based gaming. I played a Nintendo-Wii-like version of Tennis, and the remote did a fine job of sensing movement. For more intense games, there's also a bundled horizontal game controller. If you have a Lenovo phone or tablet, you can control the TV with an app as well.
Since this is a full Android TV, apps are a big deal. There are more than 100 pre-loaded, and there's a curated Lenovo Apps Store on-board. Lenovo reps couldn't confirm the number of apps in that store, since more will be added before the K91's launch in the spring.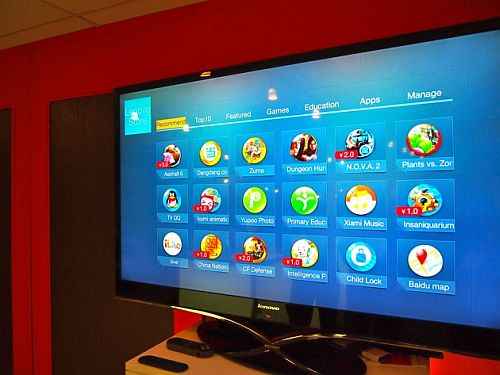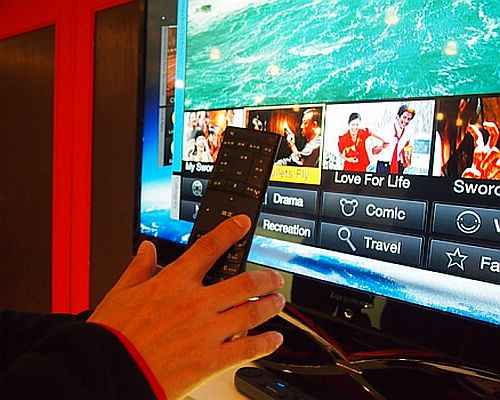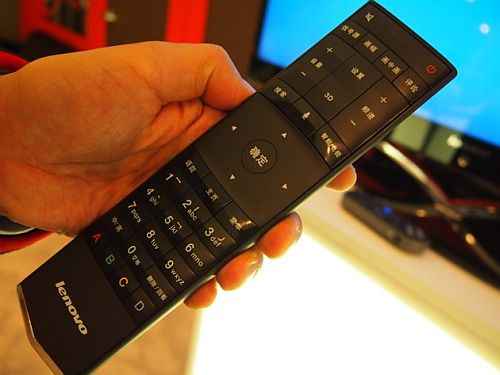 Also read, Copyright © 2010 Ziff Davis Publishing Holdings Inc.