Reliance Jio: Bribes for SIM activation, no number portability, call drops galore, unreliable data speeds
HIGHLIGHTS

Here's what customers have to say on social media about the chaotic roll-out of Reliance Jio's 4G-only network
Reliance Jio may have caused ripples across the telecom sector with its free voice calling and cheap data offers, but looks like the new telecom entrant is far behind the promises made by Chairman & MD of Reliance Industries, Mukesh Ambani.
If you recall, Ambani had made tall claims of 15-minute activations, e-KYC registrations and free unlimited data during the welcome offer. While we now know how Jio manipulated customers by hiding the terms and conditions of its offers in fine print, things just seem to be getting worse for the quality of services rendered by the 4G-only network provider.
We at Digit's have received an unprecedented amount of complaints regarding Jio's chaotic roll-out. For instance, this Facebook user points out that Jio SIM re-sellers are actually charging anywhere between Rs. 500 to Rs. 1500 to fast-track customer registrations:
Another bunch of frustrated Jio SIM holders are still awaiting SIM activation, weeks after jostling through queues to get their Jio numbers. Here's What they had to say: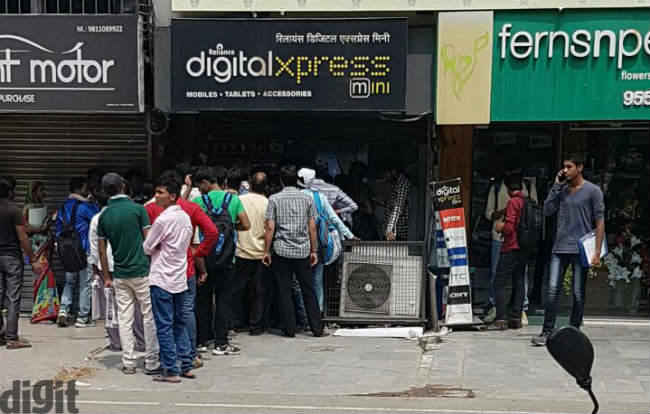 If you think activation is an issue with Reliance Jio and you can probably pay your way into getting the number activated faster, take a look at what happened to these people when they tried to purchase a Jio SIM card.
Now, if you are still unconvinced about the shabby state of affairs with Reliance's largest 4G-only network, here's what those who were lucky to get their numbers activated have to say about the quality of voice calls and data services on Jio:
Clearly, Relaince Jio has a long way to go before the network actually gets their projected 100 million users. If you are one among the many who are dissatisfied with Jio's services, write to us in our comments section below.
Photographer credit: Rishabh Sharma