When Micromax went into its recent hibernation, it took the Yu brand with it. But, the company has been stirring and after a few phones under the Micromax banner, it's time for Yu to return. At face value, the Yureka Black really doesn't jump off the page. Sure, it photographs well, but those who follow the Yu brand for its OnePlus/Xiaomi-like activities could be disappointed by the spec sheet. The phone has a Snapdragon 430 SoC, which means the Yureka Black isn't positioned as a "high performance-low price" product this time.
Having said that, the Yureka Black still brings an interesting notion. Its headlining aspect is looks, instead of ground breaking specifications or features that make the news. As with Micromax, the yu brand doesn't want to enter the specs war anymore. So, this phone marks the beginning of a new journey for Yu. We've only spent a few hours with the device right now, so there's much to be unearthed. But a solid first impressions of the device is in order.
Design
Micromax's Yu brand has been notorious for re-branding products from lesser known Chinese firms. The Yu Yureka (review) was a rebranded Coolpad F2, while the Yu Fit smartband was also a from an unknown Chinese brand. The Yureka Black was originally a phone called the Wiko uFeel Prime. I'm going to leave it hanging here, since what you do with this information is entirely your personal choice. With every smartphone looking alike anyway, this doesn't surprise.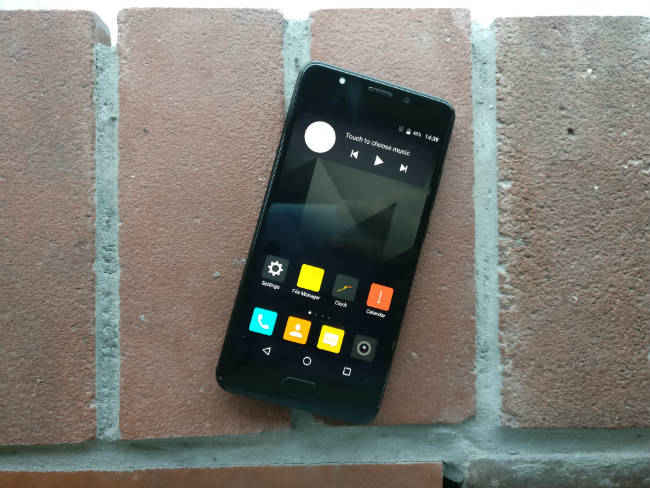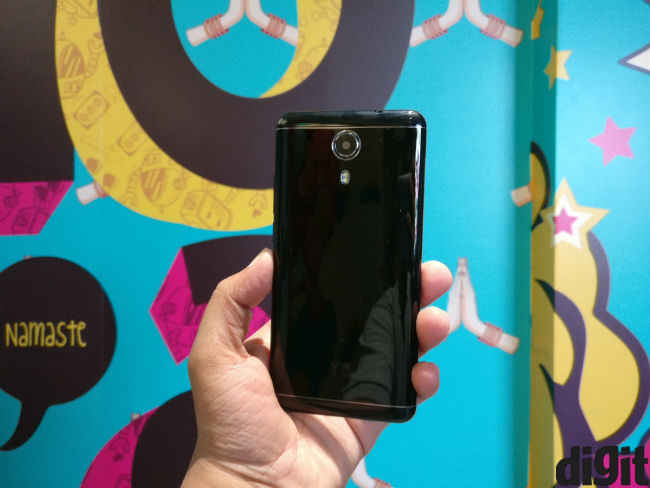 On first look, the Yureka Black indeed looks more premium than its price tag would suggest. The back is metallic, but feels glass-like, as on the Jet Black iPhone 7 (review). It feels premium, albeit quite slippery and prone to scratching. Complementing this is a layer of 2.5D Gorilla Glass 3 on the front. The entire device seems to have undergone a black treatment. The Yureka Black is so dark that its speaker grilles and micro-USB port are tough to make out in a dimly lit room. Fingerprints and scratches notwithstanding, you'll be hard pressed to find a phone this good looking at this price. That is, at least till someone else decides to pair the same design with different internals.
We would have preferred smaller bezels and an even more compact design, but the Yureka Black should be comfortable enough to use with one hand. The back is curved for ergonomic benefits, while the camera module is slightly indented with a silver accent around it. It may not be an original design, but the Yureka Black is a decent looking device nevertheless. We wish it would have been lighter, but it's not uncomfortable in any way.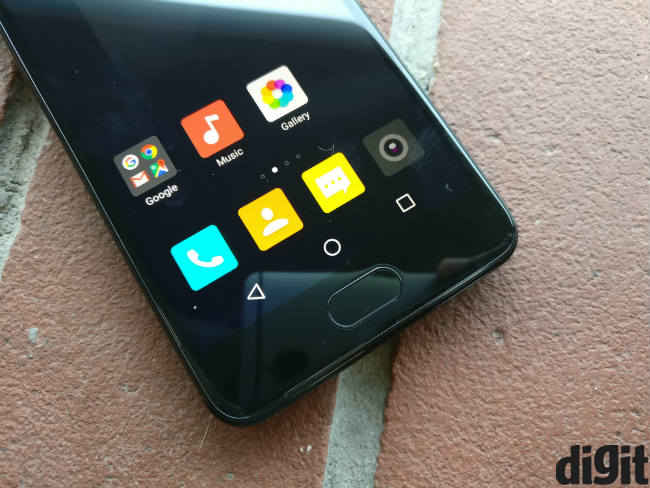 Click here for a more pictures of the Yureka Black.
Performance
As mentioned above, the Snapdragon 430 isn't known to be really fast, but it's reasonably dependable still. Yu seems to have used the Snapdragon 430 and 435 interchangeably here, which means some Yureka Black units will have better LTE support than others, but it shouldn't make a noticeable difference. That said, the Snapdragon 435 models will still be slightly more future-ready than the other.
We ran a few benchmarks to get a quick look at how the phone performs and the results aren't surprising. Expect a few lags and stutters under heavy usage on this smartphone.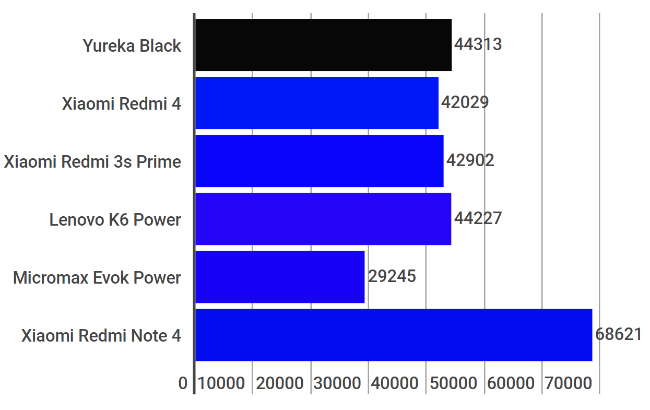 AnTuTu Benchmark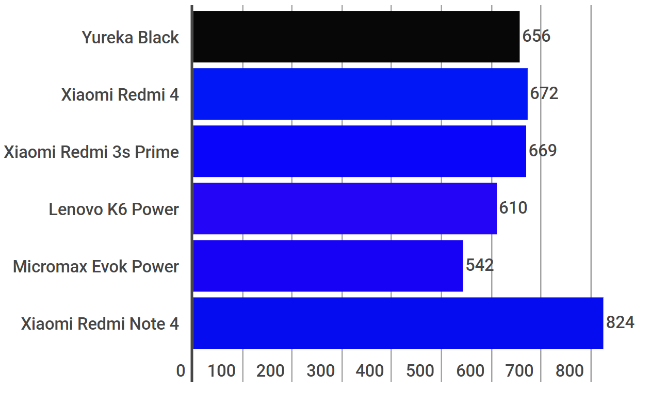 Geekbench 4 Single Core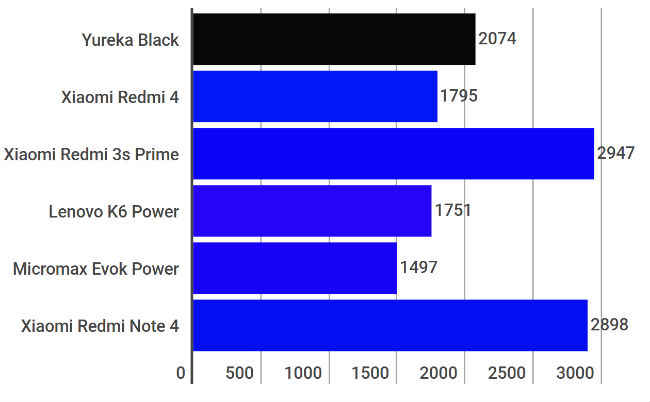 Geekbench 4 Multi Core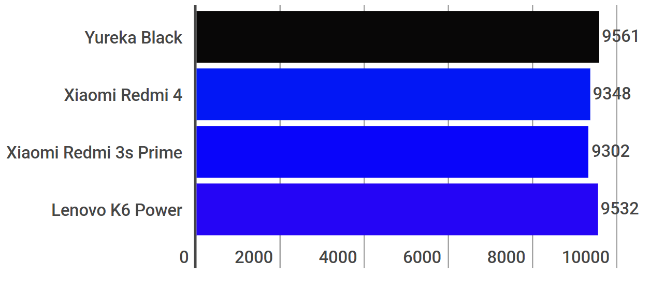 3D Mark Unlimited
Camera
It's far too early to pass a verdict on the Yureka Black's camera, although initial shots aren't encouraging. The 13MP rear camera doesn't seem very dependable and morphs colours quite often. The green colours in the shots below are heavily oversaturated at times, while they're undersaturated in others. The phone also seems to lose focus quite often and details are low even shooting in daylight. We're yet to test the camera's capabilities under low light and take it through all our tests, but once again, initial impressions aren't encouraging.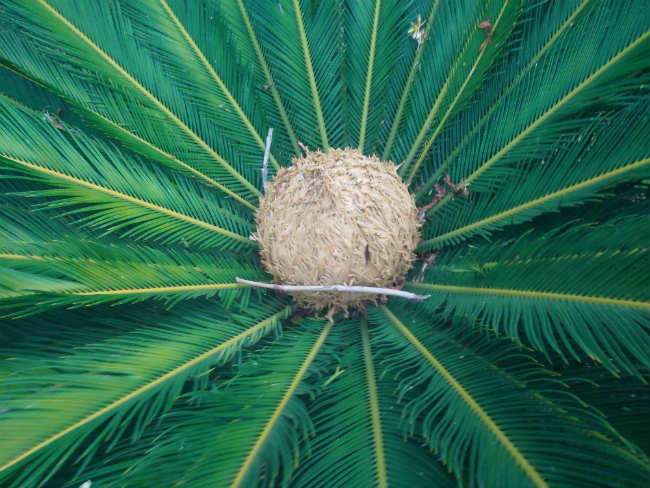 Both photos (above and below) taken in bright daylight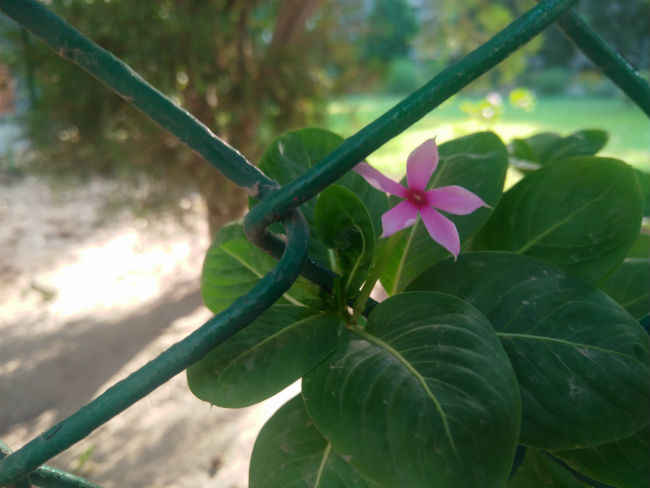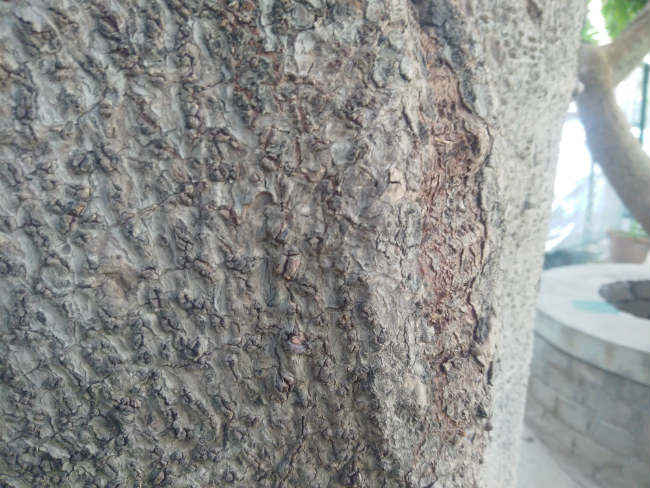 Photos taken in bright daylight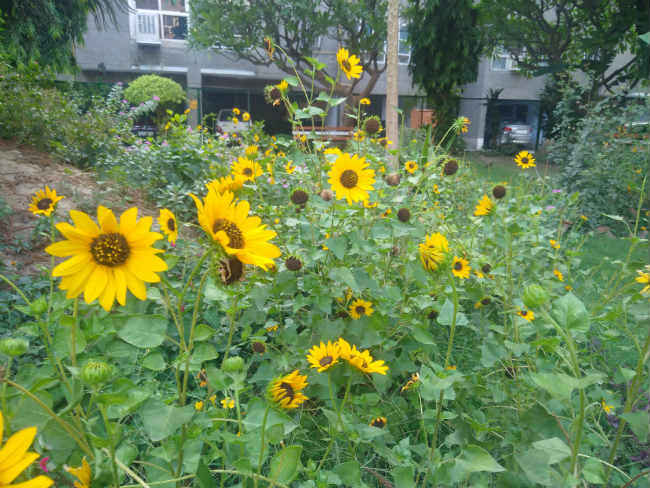 Click the image for a complete gallery.
Bottomline
Yu is coming back to market with a new focus and strategy. We'll have to wait and watch whether it works in the long run, but the Yureka Black isn't a bad start. It's a well designed smartphone with obvious rough edges and need for refinement. However, there's hope here still for those looking to buy a good looking smartphone on a budget.