Chinese manufacturer Xiaomi has caused quite a stir in the market, but consumers are getting frustrated by the day, with every sale lasting for a matter of seconds. While that is the main question on everybody's mind, some have also asked about other things. In a telephonic conversation with Digit, Xiaomi Vice President of international affairs, Hugo Barra, talked about frustrated customers, Flipkart, the Mi4 and Xiaomi's plans for India.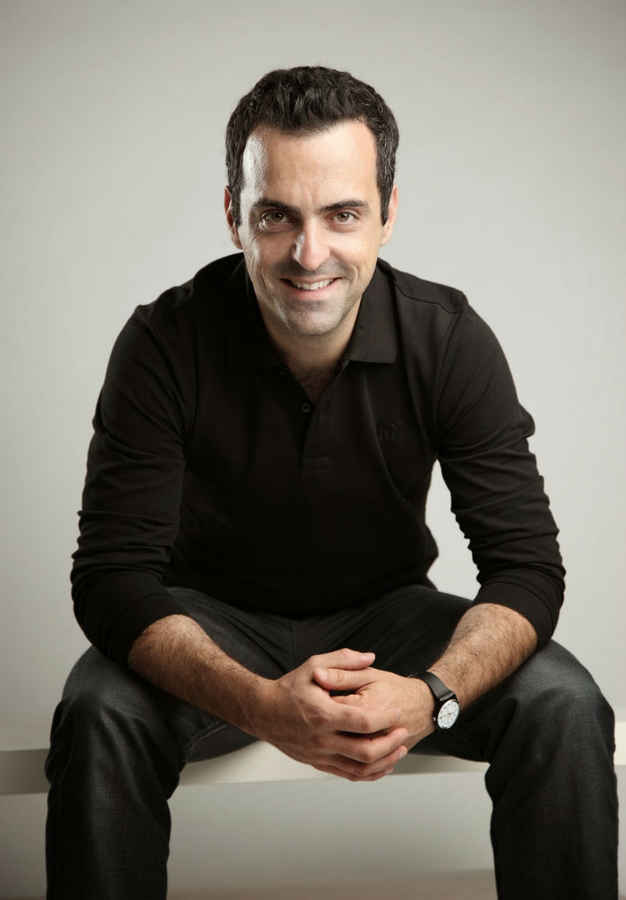 At the launch you guys said that Xiaomi will partner with other e-commerce firms in India?
We said we were open to other partnerships, but we have no near term plans of working with other partners. We're very close with Flipkart and the partnership is working well.
So Xiaomi itself is not actively looking for partners right now?
Correct.
But you are open to others who approach you?
We are always open to companies that approach us with good ideas. We love hearing talking about interesting ways to do things. But we're a very very focused company.
So right now you're exclusive with Flipkart only?
Yes.
Do you have any plans to bring something like the Mi Store to India?
We do have plans, but they're long term plans. Like I said, we're very focused on our partnership with Flipkart.
Could you give us an idea of what long term would mean?
That's very hard to tell, but its not something that I'm working on right now.
Xiaomi's strategy revolves a lot around building a community and ecosystem of its own. What kinds of things are you doing in India and what kinds of response are you getting?
There's a lot of things that we're doing. We have our social media communities, which are growing. We just crossed 30,000 followers on Facebook today. We also have the MiUI community, which is becoming stronger. These are Android MiUI fans, who have followed us for a long time and who want to try out the UI even before they hold a Mi device in their hand. In general we are very very happy with the fact that the Android community is embracing us. I had a get together with users in Bangalore on Sunday, where I just randomly posted "hey guys, why don't we get together for a few drinks…" and close to 50 people showed up with notice of a few hours. These were Android fans, MiUI fans, who were really curious to play with our devices and we spent a few hours just talking.
Indian users are very curious, receptive and demanding. I was always very excited about the idea of coming here, but I have been pleasantly surprised with how this community is embracing us.
Xiaomi has been known to earn from accessories and software. How are you building that ecosystem? How long are we going to wait for accessories?
Accessories will be available in a couple of weeks. They'll be available on Flipkart very soon and with the next launch, that is the Redmi 1S, we'll be launching it with the accessories.
So could you tell us when the Redmi 1S and Note will be launched in India?
We're also finalising that. It will be in the next few weeks, but we haven't finalised a date yet. But Redmi 1S will be first.
So we can expect Redmi 1S sometime in August?
I don't know. I don't want to give you an exact date because I don't have it yet, but it should be fairly soon.
You do a lot of community building exercised (like the Popcorn Party) in China, are you planning such things in India as well?
Oh yeah. Big time.
When will that be?
We're gonna start with informal gatherings, like we did on Sunday. In China we do a couple of big events every year, but what happens more often are smaller get togethers. So we're going to ramp up with these smaller get togethers first and then we'll move to large scale events.
I think a popcorn event should be sometime next year. Hopefully early next year.
The number of Mi3 units available in India so far have been pretty low. You got 1,00,000 registrations for the Mi3 the first time and similar numbers in the next sales. Why is Xiaomi not increasing the number of units that it puts up on sale?
We are. Steadily so. Our numbers for next week will be a little bit higher as well. We are coming in slowly. We had our manufacturing schedule set for months and I have to say that we had underestimated the demand here. Even before the launch, when we started watching our Facebook page, it was a proxy for the kind of demand we'd expect. When we launched in Delhi, we had less than 10,000 likes and literally a week later we had our first sale. So clearly word of mouth plays a much bigger role here.
I sort of had been warned about this in India, but I never expected it to be so big. So our manufacturing forecast for India was wrong and we underestimated it. But you have to understand that when we set our manufacturing schedule we have to decide which countries are going to get these products. So we have to decide months in advance, because the packaging is different, software is different, labels are different, government requirements etc. We can't just pick up units from China and allocate them to India. We made an underestimation in terms of the manufacturing forecasts and we have to deal with that.
Also, if someone had told us that we had to be ready for higher demands, we would still have been cautious. We have to ramp up with care. Imagine if there was some software issue in the MiUI build, then imagine the kind of service center requirements that we would have had to face. It would lead to much much more customer frustration than what we have to face with customers not being able to get the phones. So that's the reality, that we have to be cautious and why we are ramping up slowly.
THANK YOU, Mi fans! The next round of registration starts at 6 p.m. today. pic.twitter.com/767ls8A2Hw

— Mi India (@MiIndiaOfficial) August 5, 2014
So we have received some reports of issues, including the review units that was sent to us. How do you plan to tackle these?
If someone has any kind of issue with their device and we can not address their problem over the phone, they can immediately get a replacement. Even if they think there's an issue, software problem or the phone is not working the way it should, they can call our customer support. If we determine that it is a hardware or software fault, then we'll immediately replace the unit.
If you have to fix an unit, will that be sent to China?
Everything is fixed in India. We're working really hard to make sure that service centers have parts in stock and if the device can not be repaired in the service center then it will immediately be swapped.
Do you already have the Xiaomi exclusive centers?
Yes, we have our exclusive centers, where people can go and play with our devices. For example, the Mi TV will be put up on the Bangalore service center soon. We'll take some time though, so don't go running to it yet.
I'm actually in Delhi, has the service center here been opened yet?
Yes, it's actually already operational.
You said at the launch that issues will be resolved (by these service centres) within two hours. What happens if you can't solve something within that time?
It will be swapped. We will try to diagnose and solve issues within two hours. I'm not saying it'll be done always, but what I'm saying is that we have worked towards providing two hour turnaround service in the vast majority of our service centers and we want to have that model, but it's going to take more time.
In your first two flash sales you didn't give any numbers, but in the last one you did (15,000). Will that be the trend now in the upcoming sales?
Yes, we will announce the number of units that are going on sale from now. We try to do it as often as possible and we are going to do it because people appreciated it. We're going to announce our next batch pretty soon.
While the market is excited about the Mi3 right now, but with the repeated crashes on Flipkart and difficulty in getting the device, the buzz may die. How do you plan to maintain that buzz?
Well, the way to do that is, we keep telling the same story that we're telling. We have a very active community. We talked about organising events so that they get excited. Plus, we will bring our entire range of devices, which means that there'll be a lot of products. I think as long as we keep innovating and bringing good products, people will be excited.
Moving on, what kind of price segments are you targeting in India?
We're not looking at segmentation. We're looking for these magic price points. We're not actively saying that let's make a device that we can sell for say Rs 18,999. Xiaomi has two kinds of devices, one is the high-end absolutely uncompromised Mi family and then there's the Redmi family, which is high-end but with some compromises.
So if I ask what the ideal price of a high-end device should be, what would the answer from Xiaomi be?
I don't think a high-end smartphone should cost more than Rs 20-25,000.
Are you planning to compete with the market leaders? Do you have a set of manufacturers you think are your main competitors?
Uhh, don't really think about the world that way. We're always thinking about building the best devices and not thinking about which competitors to go after. We're an engineering company.
Then why is Xiaomi regularly being compared to companies like Apple, Samsung or somebody?
These are comparisons that people make but we're not really trying for it. We're not worried about it right now.
But when you enter a market with a product, you have to be competing with someone right?
We look at the market and the high-end devices in the market and we do draw comparisons when we're talking about our product. At our launch event, I put up a matrix on the screen comparing the Xiaomi Mi3 with the Samsung Galaxy S5, Note 3 and HTC One (M8) and other popular high-end devices. But that's not us actively trying to be in a particular price segment. It's just about saying look we've made a very good device, which can compete against these devices and comes at half the price. It's putting our product in context.
Then does Xiaomi have an upper limit for the price in each family?
We don't. We first choose the components, then engineer the product in the most cost effective way, then decide the price. So, we aim for that range that I talked about, the Rs 20-25,000 range, but we don't have an upper limit.
Some people say that with the number of units you're bringing and how difficult it is to get the Mi3, Xiaomi wants to make it a device that is hard to get? Is that true?
No. It's a consequence of the supply levels and the decisions that we took. We now have a better idea of the market and for devices that are launched in the future, we'll bring larger quantities.
With the launch of the Mi4, the Mi3 probably has about a year's lifetime left. So, will India remain behind China in terms of device launched or will we be catching up?
The WCDMA version of the Mi3 was launched in January in China, so it's still a pretty new device. My goal, which is something that I've discussed with our CEO a number of times, is for India to be together with China and all other key markets.
So you want to launch devices in different markets at the same time?
That's right. That's the goal, but it's going to take a huge amount of work.
We're already getting questions about when the Mi4 is coming. What kind of a timeline can we expect for the Mi4?
It'll be towards the end of the year.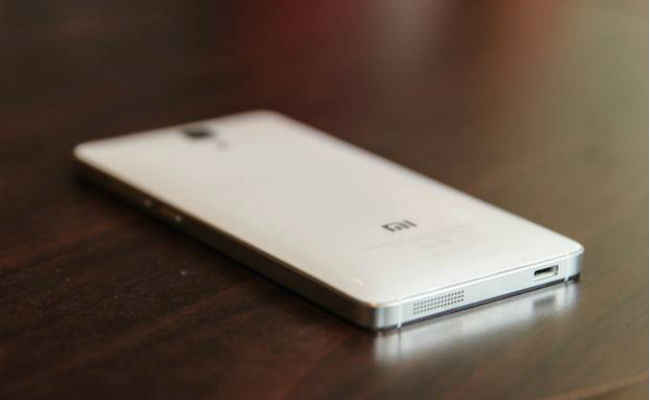 So around December?
That's right. Also, I want to make sure that people understand that the Indian version of the Mi4 will be the FDD-LTE version, which is not available in China yet. We made a decision not to bring the 3G only version to India and enter directly with the LTE version. So India won't exactly be lagging behind China, but just by a few months.
You mentioned that a lot of changes are needed for coming to India. What kind of customisations have you done apart from the themes?
There's a lot of just basic configurations, like the APN settings etc. There's also language. But not a huge number of changes will be made.
So you are still researching the Indian market?
Very much so.
Lei Jun had once said, at the Mi2, launch that Xiaomi is not looking to make profits for the next two-three years. Have you started making profits?
I don't comment on any financial stuff about the company.
Last few questions, Xiaomi is known to be a little slow with Android updates. So could we get a timeline for when the Android L update will come?
We don't have a timeline for L at the moment. We don't even have access to the codebase, no one does. But of course the plan is to bring it as soon as possible.
But it will be coming to all the three devices that have been announced right now?
That's the plan, yes. But I can't give you a specific date yet.
Have you taken any steps towards training customers about the MiUI and its features?
No, we're starting to prepare material about the MiUI and we'll be making posts on the community soon with tips and tricks on the MiUI.