Xiaomi 11i Hypercharge recently launched in India with some of the most groundbreaking features that rightly fit the new year's start. The 11i Hypercharge brings in support for upto 120W fast charging and Xiaomi provides the adapter in the box. The Xiaomi 11i Hypercharge is also the second phone to come powered with the MediaTek Dimensity 920 SoC after the Vivo V23 and has a triple camera system headlined by a 108MP camera. We took the Xiaomi 11i for a spin through some of our test processes that put the battery and performance in the spotlight. Here's what we found out.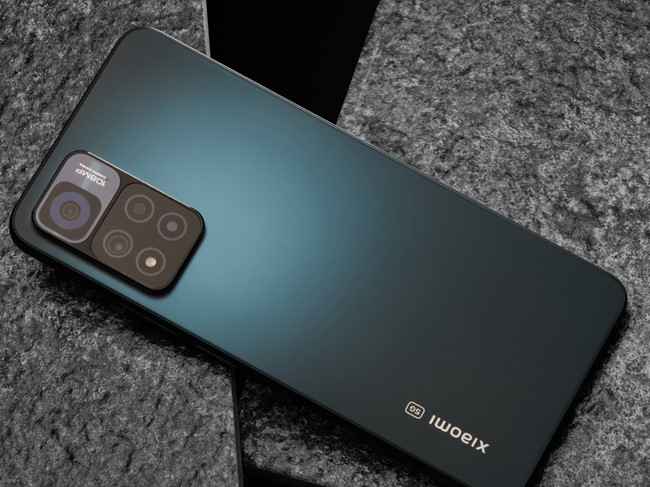 Xiaomi 11i Hypercharge: Specifications
The Xiaomi 11i Hypercharge has a 6nm Dimensity 920 sitting under the hood with an octa-core CPU and Mali-G68 GPU which is paired with upto 8GB LPDDR4x RAM and 128GB UFS 2.2 storage with an option to expand the storage using the hybrid SIM slot. The octa-core CPU consists of two performance cores running at 2.5GHz and six power-efficient cores running at 2.0GHz. It runs on MIUI 12.5.1 which is based on Android 11 and Xiaomi has promised an upgrade to Android 12 soon.
The Xiaomi 11i Hypercharge features a 6.67-inch Full HD+ AMOLED display that offers upto 120Hz refresh rate, 360Hz touch response rate and has a tiny punch-hole notch cutout for the 16MP selfie camera. The screen is topped with a layer of Gorilla Glass 5 but the chassis itself is plastic, yet looks elegant and comfortable in the hand. The 11i Hypercharge measures 8.3mm and weighs 204 grams. It also gets an IP53 certification which means it can handle splashes of water easily. The 11i Hypercharge is equipped with a 4,500mAh battery that supports 120W fast charging. Xiaomi claims that the phone can go from 0-100% in 15 minutes, and we did put that claim to test!
Xiaomi 11i Hypercharge: Battery test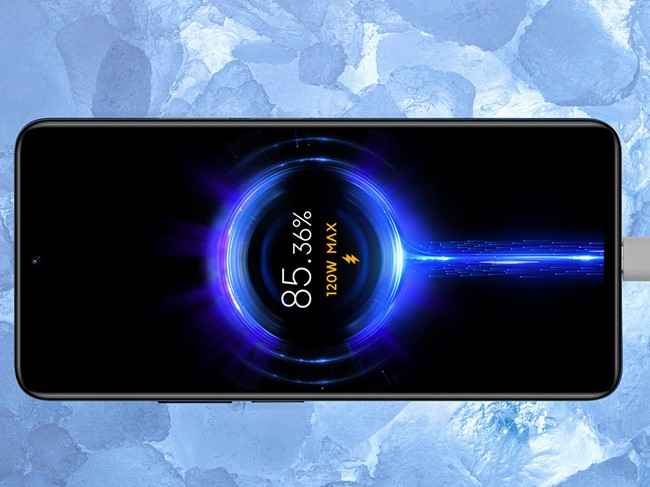 The Xiaomi 11i Hypercharge is the first phone in India to come with the support of 120W fast charging and that too out-of-the-box. This phone has a 4,500mAh battery with dual-cell architecture which helps with the fast charging times along with 34+ protection features like overcharge protection, over-temperature and more that ensure the phone and charging adapter stays in optimal conditions at all times.
The 11i Hypercharge that Xiaomi sent us for review indeed stayed true to the claim with the phone charging in flat 15 minutes when switched off. However, our subsequent attempts did not give us the same result and went above Xiaomi's 15-minute claim.
When switched on, the 11i Hypercharge took 19 minutes to go from 0-100% which is groundbreaking nonetheless. This was with the brightness set to the maximum with 120Hz refresh rate and always-on display enabled.
We deep discharged the battery on the phone again for round two and this time the 11i Hypercharge took 21 minutes to go from 0-100%. It took 6 minutes to go from 0-30%, 9 minutes to go from 0-50%, 15 minutes to go from 0-80% and got fully charged in 21 minutes.
There is a Boost Charging Speed option that one needs to enable to be able to charge the phone at 120W. We found out that when this option is disabled, the 120W fast charging adapter charges the phone at 90-100W consistently.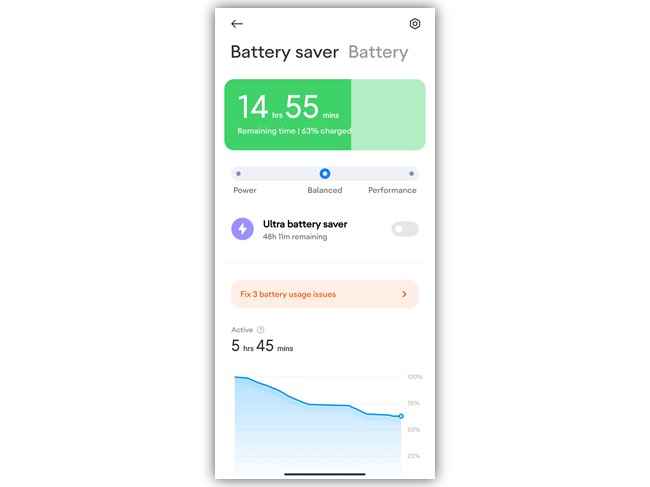 We are still testing the battery and how it performs in day to day life for our full review but the preliminary results seem positive. For instance, with a screen on time of around 6 hours, I was still left with 63% battery which is great. This was with a 120Hz refresh rate enabled at all times along with watching videos, playing a couple of rounds of COD Mobile and BGMI.
Xiaomi 11i Hypercharge: Gaming and Performance tests
The Xiaomi 11i Hypercharge is a great performing device and so far in my use, I have not come across any errors or issues of any kind. This phone offers a smooth and fluid experience with just the right balance between hardware and software. The optimizations in place make animations smooth and you can quickly switch between apps without facing any lag or jitters.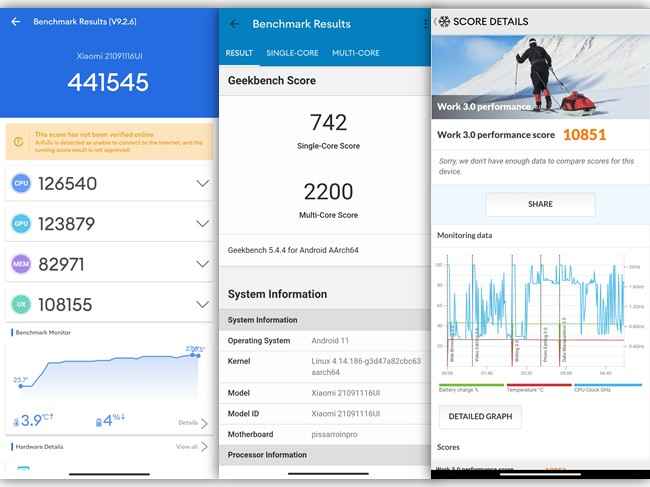 In synthetic benchmarks, the 11i Hypercharge got decent scores and aced the stress test. AnTuTu benchmark gave this phone a score of 441545 points while Geekbench awarded it 742 points in single-core tests and 2200 points in multi-core tests.
In PCMark Work tests which runs browsing, video and photo editing tasks to grade the performance, the 11i Hypercharge scored 10851 points which is a great score and mean that this phone is more than just capable of handling these task without breaking a sweat.
We also ran a CPU Throttling test which stress tests the CPU to determine whether it throttles under extreme workloads. Here, the Xiaomi 11i Hypercharge throttled to 94% of its maximum performance which proves that it is almost able to run up to its full potential and keep the thermals in check. We ran the same test for a longer duration the second time and there was no thermal throttling detected which means that the phone is offering peak performance for a sustained time. The 12600 mm2 vapour chamber is able to dissipate heat at a faster rate which can keep the phone up and running for long.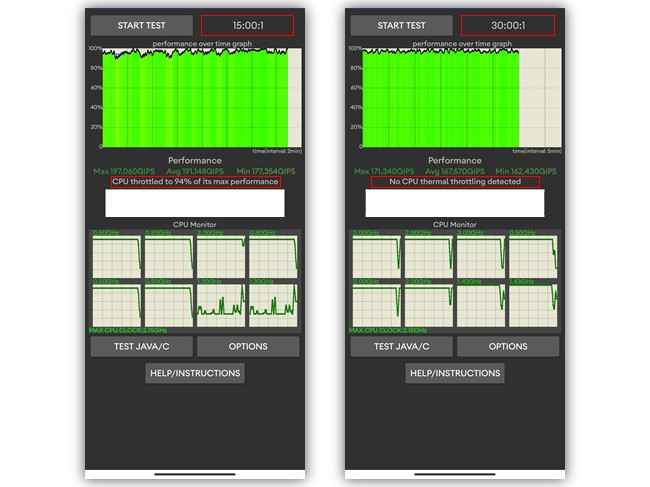 In classic Xiaomi style, the GPU tests on apps like 3DMark and GFX bench remain blacklisted in the run-up to the official availability of the 11i Hypercharge. However, we did test the gaming performance of the phone by playing COD Mobile, BGMI, Asphalt 9 and used Gamebench metrics to record the gameplay sessions.
The 11i Hypercharge was able to run COD Mobile at 60FPS at a 96% stability. This is on medium graphic quality and very high frame rate which is the maximum the game could run on the Dimensity 920 chip. This is strange and could be a case of a pending update that enables high-quality graphics. In Asphalt 9, Gamebench recorded 30FPS at 94% stability while BGMI ran at 40FPS at 98% stability.
In my time playing on the Xiaomi 11i Hypercharge, it was able to handle these games with ease but it remains to be seen why a popular game like COD Mobile-only offered medium graphic settings. Otherwise, the phone's day to day performance remains effortless which is commendable.
Xiaomi 11i Hypercharge: Should you buy it?
At its asking price, the Xiaomi 11i Hypercharge goes up against the likes of the OnePlus Nord 2, Samsung Galaxy M52, iQOO Z5 and more. But the 11i Hypercharge is not your regular run-of-the-mill phone as it offers super-fast 120W charging speeds which ensures that you can have your phone ready to go in the nick of time. While the preliminary battery charging results did not stand up to Xiaomi's claim, it is still a very fast charging phone and something you won't find on other phones yet.
When it comes to performance, the Xiaomi 11i Hypercharge pulls no punches and it's able to offer peak sustained performance while maintaining optimal temperature by quickly dissipating heat.
I was a bit disappointed that a game like COD Mobile didn't run on high graphics but other than that, the gaming performance of the phone remains smooth and jitter-free.
So, if you're someone who's looking for a phone under Rs 30,000, the Xiaomi 11i Hypercharge is a great option to consider especially if you like gaming and watching videos on your phone. If you are someone who's looking for strong battery life, the Xiaomi 11i Hypercharge is your match made in heaven as it demonstrates power efficiency and can top-up its battery in no time.
Also Read: Xiaomi 11T Pro with 120W Hypercharge launching on January 19 in India