Xiaomi 11 Lite NE 5G has a thin and lightweight design which makes it one of the slimmest phones available in the market right now. Even with such a form factor, the Xiaomi 11 Lite NE 5G does not wish to compromise on performance in any way as it rocks a Snapdragon 778G under the hood. The Xiaomi 11 Lite NE 5G is aimed at people who watch a lot of videos, movies or play games on their phones. This phone uses a 10-bit AMOLED display which makes the viewing experience all the more worthwhile.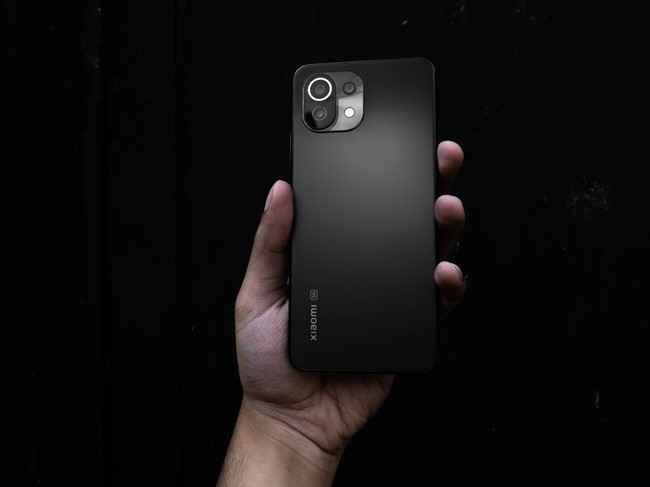 credit: Prateek Khatri
We tested the Xiaomi 11 Lite NE 5G to see how it performs in day-to-day life and whether it makes for a great option for people looking to buy a phone under Rs 30,000. Here's what we found out.
Xiaomi 11 Lite NE 5G specifications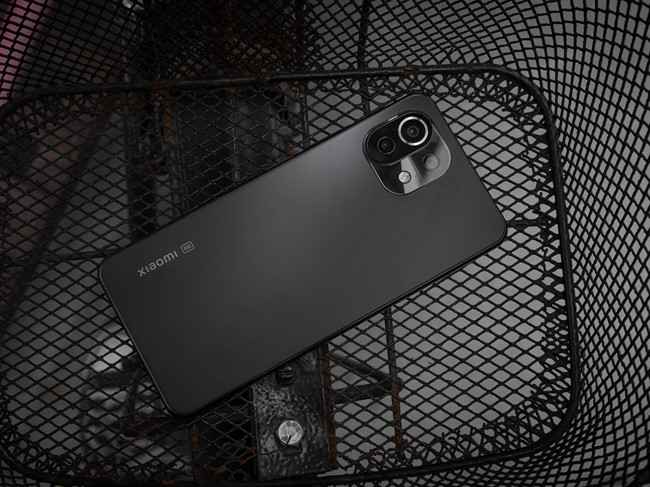 credit: Prateek Khatri
The Xiaomi 11 Lite NE 5G is powered by the Qualcomm Snapdragon 778G SoC which is fabricated on a 6nm architecture process. It has two clusters of Kryo 670 cores: four running at upto 2.4GHz while the other four power-efficient cores are clocked at 1.8GHz. There's Adreno 642L GPU onboard which takes care of the graphics performance and all of this is paired with upto 8GB LPDDR4X RAM module and 128GB of UFS 2.2 storage capacity.
The phone features a 6.55-inch Full HD+ (2400x1080 pixels) resolution 10-bit AMOLED display that supports upto a 90Hz refresh rate and is also certified for Dolby Vision and HDR10+. The screen also offers upto 240Hz touch response rate which comes in handy when playing games.
Powering the phone is a 4,250mAh battery which supports 33W fast charging out-of-the-box.
Xiaomi 11 Lite NE 5G gaming and performance tests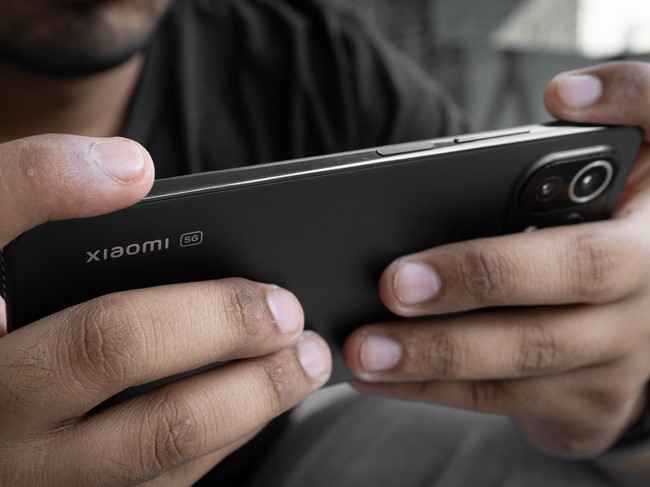 credit: Prateek Khatri
I've spent four days with the Xiaomi 11 Lite NE where I spent the better part of the duration running a slew of tests to gauge its performance.
But before we go into details, I'd like to give you a taste of the phone's real-world performance. Because this phone has been optimized to provide a great multimedia experience, it only made sense to use it for watching content and playing games.
In my time with the 11 Lite NE, I'm yet to face any major issues with the phone that may otherwise spoil the experience. It offers fast and smooth performance across apps like Instagram, YouTube, Netflix and games like COD Mobile and BGMI. You can switch between apps instantly and there are no apparent lags in UI or animations.
On the AnTuTu benchmark, the Xiaomi 11 Lite NE received a score of 507269 which is good enough. However, the Realme GT Master Edition which has the same chipset got 536233 points on AnTuTu which is marginally better.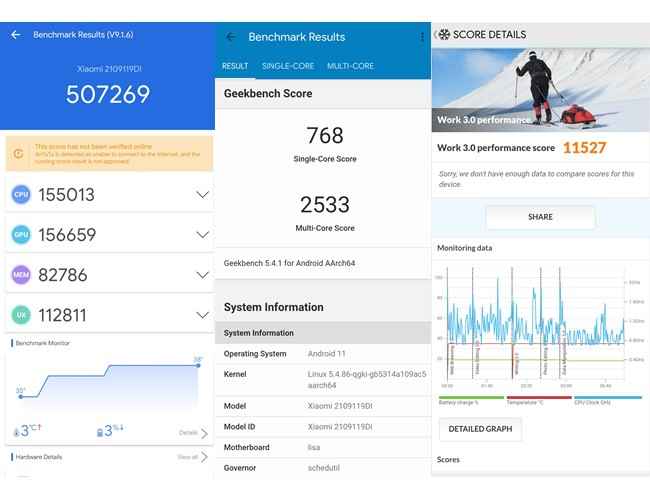 In Geekbench single-core and multi-core tests, the 11 Lite NE raked in 768 points and 2533 points respectively which are good scores but the GT Master Edition is able to perform slightly better with 777 points and 2751 points respectively.
We ran PCMark 3.0 test where the Xiaomi 11 Lite NE 5G got 11527 points which means that the phone is able to tackle browsing, photo/video editing and writing workloads without breaking a sweat.
For our final CPU performance test, we checked whether there is any CPU throttling under extreme workloads. Do note that the CPU Throttling app tests the phone and tries to achieve 100% CPU utilization. If the phone has been optimized for sustained performance, it won't throttle the CPU performance under heavy workloads. On the Xiaomi 11 Lite NE, we saw that the CPU throttled to 70% of its maximum threshold which means that under heavy workloads you will experience a drop in the actual performance. That said, the optimizations done by Xiaomi is able to keep thermals in check so that users can get a sustained performance over time. Moreover, for a phone with such a slim profile, it makes sense to prioritize thermals and as I mentioned above, the day-to-day performance is pretty good and gaming on it is just fine.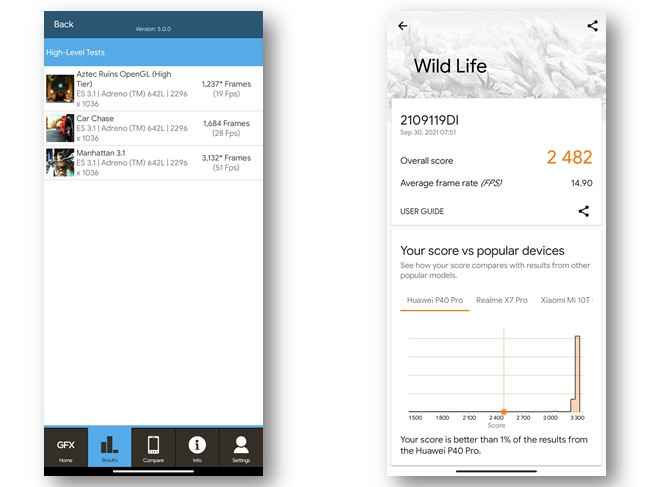 Coming to the GPU tests, we ran 3DMark and GFXBench tests to check how the system level optimizations kick in when gaming on the phone. In 3DMark, the 11 Lite NE scored 2482 points which is very close to the score of the Realme GT Master Edition, meaning that both phones perform equally good when it comes to gaming. In GFXBench tests too, the 11 Lite NE got high scores which reaffirms that you can enjoy gaming on this phone.
We also used Gamebench metrics to analyze the gaming performance of the Xiaomi 11 Lite NE. As per the data from Gamebench and my time playing on the phone, Call of Duty Mobile runs at 60FPS consistently with minor lags during the transition screens. The in-game graphics and frame rate was set to Very High and the Gamebench data shows us that when running COD Mobile, the phone was able to maintain an FPS stability of 80%.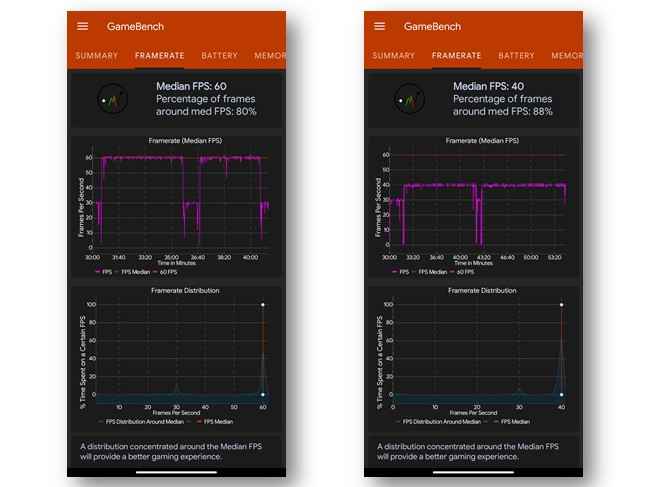 While running Battlegrounds Mobile India (BGMI), Gamebench recorded 40FPS with 88% stability. In our use, BGMI was running on HDR graphics at Ultra frame rates and the results that we got from Gamebench are at par with the scores of Realme GT Master Edition and Moto Edge 20.
Xiaomi 11 Lite NE 5G: Should you buy it?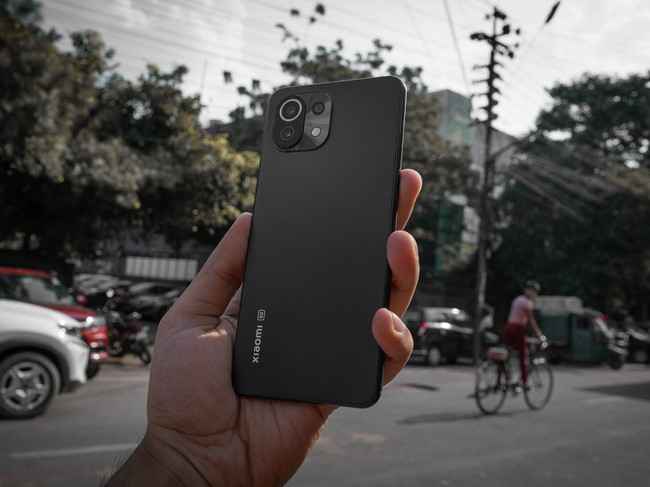 credit: Prateek Khatri
Overall, you can consider me impressed with the performance and gaming capabilities of this phone. The fact that it is so slim and lightweight yet so powerful is a testament to Xiaomi's prowess in bringing together a great mix of features, design and the price-to-value ratio for a smartphone. It's not the best flagship and neither does it want to be.
The Xiaomi 11 Lite NE is in a league of its own and wants to give you as much comfort as possible when you pick it up in your hand. The ergonomics of this phone play a great part in facilitating content consumption and gaming as it does not put unnecessary stress on your hand so you can watch movies or play games for hours at a stretch without any issue.
If there's one thing that other phone makers should take away from the Xiaomi 11 Lite NE is that you can make a phone that is quite practically "mobile" without compromising too much on features. Whether the buyers see it that way and are even looking for a thin and light phone, remains to be seen.