When Sony announced the Xperia X lineup at Mobile World Congress 2016, much of its presentation revolved around the innovation the company is doing with the smartphone camera. Many rejoiced, proclaiming it was about time Sony capitalised on its strengths, rather than trying to play along with market trends. A few days back, I got to try the Sony Xperia X and its camera, and see what Sony really means with it.
Predictive Hybrid Autofocus, as of now present only on the Sony Xperia X and X Performance, is Sony's solution to negate photographs missed because of slow focussing or inefficient subject tracking. While the Sony Xperia X Performance remains out of reach for the Indian market, the Xperia X has been introduced here at an introductory price of Rs. 48,990. And, while it does raise a certain amount of excitement, it also raises an equal number of questions.
Note: Photograph samples attached below are by the Sony Xperia X to the left (shot with Predictive Hybrid Autofocus) and the Huawei Nexus 6P to the right (standard focussing). Click on images to enlarge.
What is Predictive Hybrid Autofocus?
Introduced in the Xperia Z5 lineup, Hybrid Autofocus merges phase detection and contrast autofocus mechanisms to present theoretically accurate focussing of subjects. It uses phase detection to gauge the frame, and based on a subject's distance from the camera, determine its focus. Contrast autofocus kicks in for more minute adjustments, and the difference in contrast levels of chrominance (colour data) aids in fixing focus. In previous Sony devices (and the newly-launched Xperia XA and XA Ultra) using only Hybrid Autofocus, the focussing mechanism kicks in only after you press the shutter. Sony's claim lay in the devices being capable of shooting the photos within 0.3 seconds. This time span is between you tapping on the shutter and the photograph being saved.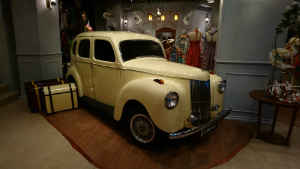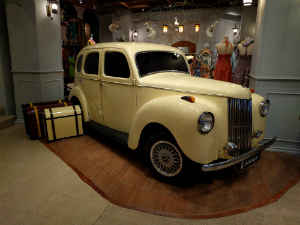 Sony Xperia X (L), Huawei Nexus 6P (R) [Click images to enlarge]
Unfortunately, the Hybrid Focussing mechanism, coupled with its image processor and Sony's algorithm, was far from being the fastest camera module around. Hence, the rise of Predictive Hybrid Autofocus. What the technology essentially does is provide better, artificially intelligent camera algorithm, faster image processor and better integration of the camera hardware and software. Sony has essentially used an Exmor RS mobile imaging sensor here, improving its algorithm and processing capabilities. Sony now claims that in 0.6 seconds, you can go from idle to photograph captured. Predictive Hybrid Autofocus comes into play as soon as the camera module is switched on. It reads the frame, adjusts to the possible subject by phase detection autofocus, and locks on to it. This is particularly beneficial for moving objects, as you have very little time to adjust focus or select the subject in such situations. Its predictive algorithms read the screen and assist fully in choosing the subject. This, till the time your photograph is saved, is expected to take 0.6 seconds.
How well does it work?
In real life, the implementation is a tad different from what it sounds on paper. While the camera does set up its focus point almost instantaneously, manual reset of the focus (which you may often need) takes longer time than what you would expect. The predictive technology is particularly useful only if you are shooting moving objects, and the camera often struggles if the subject of the photograph is moving too fast. In regular situations (shooting landscape or portrait, for instance), there is little or no visible upgrade in the camera's speed of shooting. The company has attempted at bringing the technology to its smartphones from the Sony A6000 lineup of mirrorless cameras, and while it is much better implemented and has more practical applications in a dedicated camera like the A6000, its effect of promoting the Xperia X to greater heights is marginal.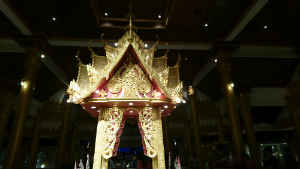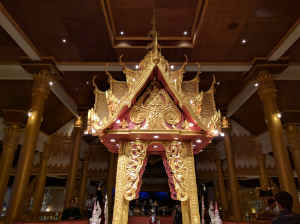 Sony Xperia X (L), Huawei Nexus 6P (R) [Click images to enlarge]
In ideal situations, with bright light and little or no background activity taking up processing power, the technology works better and you get to take better shots with more precise focussing and marginal subject blurring. As you progress to dusk or low light situations, PHAF struggles to maintain its performance. It may work better on the Xperia X Performance with Qualcomm's Spectra ISP working faster in tandem with the Snapdragon 820, but we are yet to test that.
The potential and future of PHAF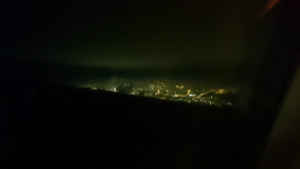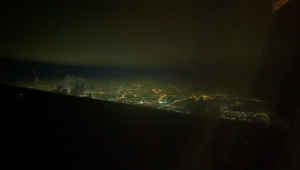 Sony Xperia X (L), Huawei Nexus 6P (R) [Click images to enlarge]
To sum up, while the technology has potential for majorly improving the experience of shooting photographs at races, wildlife or even shooting on the move, it has not been very well implemented yet, and almost certainly not well enough to be a very notable one. It is, however, an answer to what other OEMs are doing with their smartphones. Samsung brought Dual Pixel to the table, majorly improving focus duration and light and colour data processing. While the Predictive Hybrid Autofocus technology may not be as vividly noticeable an upgrade as what Samsung has done, it is a peg for the future, and once developed to its full potential, has the ability to remove out-of-focus shots and difficulties in autofocus in video shootings from mobile devices.
As of now, the technology is not too noticeable in the Sony Xperia X. As for the future of smartphone photography, it may be an important tool to take it ever so closer to dedicated cameras.