OPPO seems to understand the needs of Indian smartphone buyers quite well. The company's long running F-Series of devices have usually offered a good deal for those looking for a good mix of camera,design and performance for its price. This vision was quite evident with the first F-Series smartphone in India, the OPPO F1, that was launched nearly five years ago. With each new iteration, OPPO has been fine-tuning its formula and perfecting its vision of what an F-Series smartphone should offer. With the new OPPO F19 Pro+ 5G, it seems like the company has created the best version of the F-Series yet.
With the brand new OPPO F19 Pro+ 5G, the company aims to offer its buyers more of what they have come to expect from OPPO's F-Series of devices. We've had the phone with us for a while now and here's a detailed look at some of the key features of the device.
Quad-camera with Ultra Night Video
The OPPO F-Series of smartphones tends to offer pretty impressive camera hardware. Thankfully, it looks like the OPPO F19 Pro+ 5G is continuing that tradition. The phone offers a 'one-piece' quad-rear camera setup. This includes a 48MP primary camera, a 2MP mono camera, an 8MP wide-angle camera, and a 2MP macro camera. This means that users have the flexibility to take the type of photo they want. Also these four cameras are well-guarded behind a single piece of Gorilla Glass 5.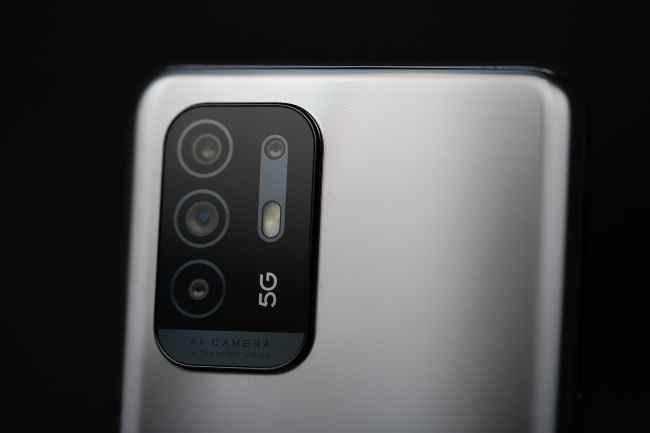 With a tagline like 'Flaunt Your Nights', one would assume that the OPPO F19 Pro+ 5G would be able to take good videos in low-light conditions. In order to ensure that's the case, the phone comes with OPPO's AI Highlight Portrait Video. This feature uses algorithms to improve video quality in low-lit environments. Case in point being the Ultra Night Video feature that will automatically apply special algorithms that aim to not only brighten the image, but also improve dynamic range and colour. In fact, OPPO notes that the new phone offers a 26% increase in brightness and 35% increase in saturation as compared to the OPPO F17 Pro.
As if that wasn't enough, the phone also comes with a special HDR Video mode that helps ensure an evenly lit video when shooting against very bright lights. At night, the phone can even combine both the aforementioned modes to offer HDR videos in low-light settings.
All charged up with 50W Flash Charge
The OPPO F19 Pro+ 5G packs a 4310mAh battery. In order to ensure that users don't spend ages trying to charge the phone back up, OPPO has equipped the phone with its 50W Flash Charge technology. With this technology in place, the company notes that with just a five minute charge, the OPPO F19 Pro+ 5G can offer five hours of talktime or 1.5 hours of Instagram.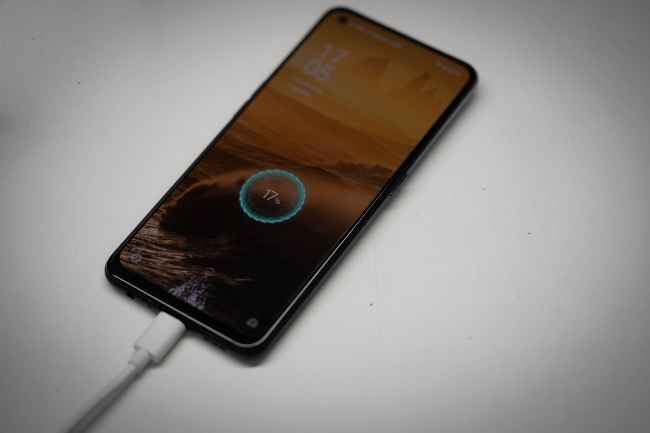 In order to ensure maximum efficiency, the smartphone comes with a special super low-power mode. This mode is designed to be used when the phone isn't in operation, such as overnight, When turned on, OPPO notes that the battery consumption is greatly reduced and the phone will only use 1.78% battery over eight hours.
Step ahead with Smart 5G connectivity
As the name would suggest, the OPPO F19 Pro+ 5G supports Smart 5G connectivity. In fact the phone supports Dual 5G SIM. This means that users have the freedom to place two 5G SIM cards in their smartphones, once the technology is made available in India. OPPO has also designed the smartphone in such a way so as to ensure a smooth user experience.
A key feature in any smartphone when it comes to network connectivity is the antenna. The OPPO F19 Pro+ 5G comes with 360-degree Antenna 3.0. This should ensure good connectivity regardless of the way the phone is held by the user. As if that wasn't enough, the phone also comes with OPPO's Dual Network Channel technology. This is designed to allow smartphones to combine mobile and Wi-Fi connections. This should allow for smoother network experience.
Octa-core performance with MediaTek Dimensity 800U
The OPPO F19 Pro+ 5G is powered by a MediaTek Dimensity 800U SoC. This octa-core chipset features two ARM Cortex A76 cores and is capable of clock speeds of up to 2.4GHz. It also features six power-efficient Cortex-A55 cores when not performing resource-intensive tasks. It also comes with a Mali G57 GPU.
MediaTek themselves note that this chipset allows it to load some top games up to 1.4 seconds faster than the Dimensity 700 series. As if that wasn't enough, it also notes benchmark scores that are 11% faster in CPU, and 28% faster in GPU performance. However, the chipset also supports 5G connectivity, which neatly brings us to the next point.
Combination of form and function
Design has always been a key factor for OPPO when it comes to its F-Series of smartphones and the OPPO F19 Pro+ 5G is no different. Even with so much tech inside it, the smartphone measures 7.8mm in thickness and weighs 173gm. The 'one-piece' quad-camera design is specifically designed to look elegant and classy, thereby drawing the user's eye. It also uses a special etching technology that uses a silk screen printing method to add a sense of depth to the printed text, making them stand out better.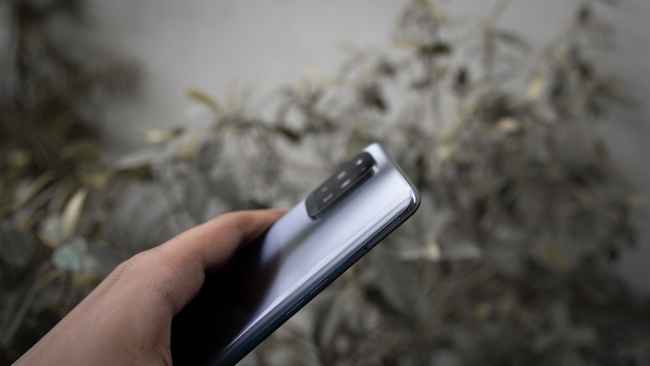 OPPO's focus on design goes deeper than just looks. The company's engineers have designed a phone to optimize heat dissipation. As you may know, excess heating doesn't just make a phone uncomfortable to hold, it also has an adverse effect on the internal components. To avoid heating, the device features three layers of graphite plates as well as aluminum and copper tubes. OPPO also notes that it has used a new battery heat dissipation method to increase the motherboard's surface area. This will also help in improving heat dissipation.
That was a detailed look at some of the key features of the brand new OPPO F19 Pro+ 5G. As one can see, the new smartphone lives up to the F-Series badge by offering more of what users have come to expect from the range. In fact, OPPO has taken all that it has learned over to years to offer the best F-Series smartphone yet. The phone is up for sale at a price of Rs 25,990 and is available across all mainline retailers, Amazon, Flipkart and other leading e-commerce platforms.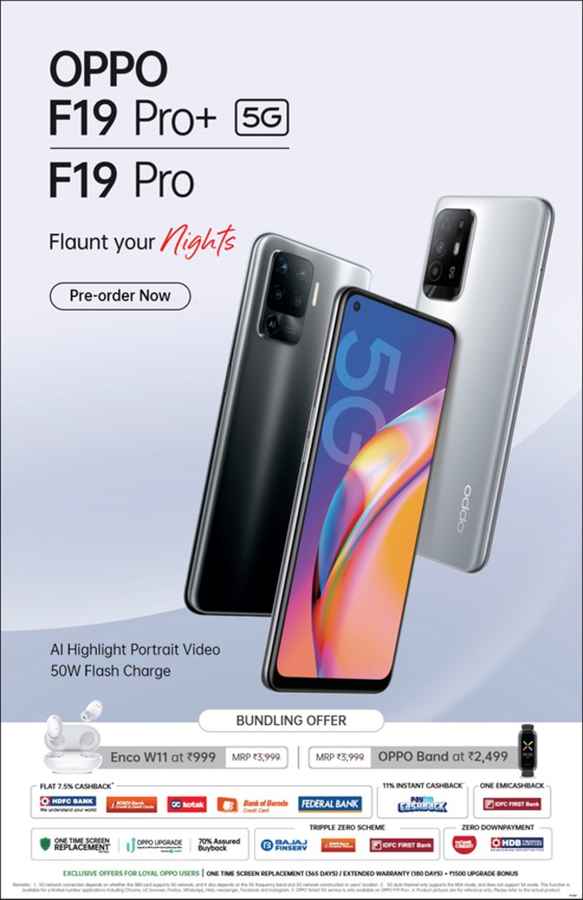 For those looking for a greater bang for their buck, OPPO is offering a special bundle deal that will allow F19 Pro+ 5G or F19 Pro buyers to buy the OPPO Enco W11 earbuds for Rs 999. They can also pick up the OPPO Band Style fitness tracker for Rs 2,499.
There are also a range of discounts and cashback offers for buyers of the OPPO F19 Pro+ 5G. Customers with HDFC, ICICI, Kotak, Bank of Baroda, and Federal Bank credit cards can enjoy a 7.5% flat cashback. For Paytm users, there is 11% instant cashback and one EMI cashback with IDFC FIrst Bank. HomeCredit and HDB Financial Services are offering a zero down payment option, Bajaj Finserv, ICICI Bank and IDFC First Bank have a triple zero scheme. Further, existing OPPO customers can avail an additional one-time screen replacement offer that is valid for 365 days. Buyers can also get extended warranty for 180 days along with Rs 1,500 upgrade bonus. These offers can be redeemed via the OPPO AI WhatsApp chatbot.
[Brand Story]