The Google Pixel 2 and Pixel 2 XL are coming to India soon, joining the plethora of flagships that are already here. The question though is whether the Pixel 2 and Pixel 2 XL stand a chance in a market that's already spoiled for choice. Google's smartphones are powerful, but so are its competitors, including the iPhone. Where then does the Pixel stand? Here's a quick look at the same.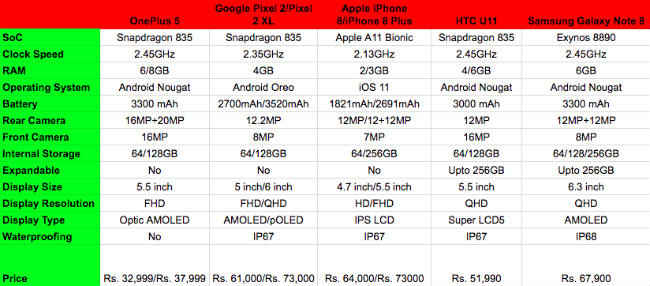 State of the art cameras
Like last year, Google is focusing on cameras once again. That DXOMark score of 98 is formidable indeed, but we can only ascertain the Pixel 2's camera prowess once we review them. As things stand, the Galaxy Note 8 (review) has a great camera, as do the new iPhones. Google has promised a portrait mode with its single camera unit, but can software make up for hardware deficits?
AI infused
Google mentioned machine learning at almost every step in its hardware event. If anything, the Pixel 2 and Pixel 2 XL are AI infused smartphones, which could become a double edged sword in practical terms.
As a rule, artificial intelligence is a developing field. Google has added elements like Google Lens to the devices, but there's no telling whether those features are ready for India yet. Will we end up getting an incomplete Pixel device here in the country? We wouldn't expect that from Google, but features like music recognition haven't been available in India for years now, so we do hope things change this time around.
No bells and whistles
From our experience with the first Pixel phones last year, it was evident that the Pixel line was meant to be a functional, but high-end Android offering against the iPhone. This year's Pixel 2 phones have slight changes in design and lots of nifty features. But they lack buzzwords like metallic or curved designs, dual-cameras and more. Will the functional approach win over the consumer this time?
We haven't seen the Pixel 2 phones yet, but Google's hardware event gave us enough information to be excited about them. The problem is, just being dependable doesn't cut it in the flagship space anymore. It all comes down to whether the Pixel 2 and Pixel 2 XL can dazzle consumers, even if it is with uber smooth Android performance.
Android Oreo out of the box
The Pixel 2 and Pixel 2 XL will become the second and third smartphones to run Oreo out of the box in the country. That gives them an edge over every Android phone out there, and it's an important distinction to have in a market that's hamstrung by fragmentation.