This year is slated for a lot of innovation in the technology space, almost none of which is going to be in smartphones. Smartphones have gone from being the product, to the medium, and a certain Indian firm, called Smartron, is taking that to heart. Backed by investor and brand ambassador, Sachin Tendulkar, the company is led by Mahesh Lingareddy, a veteran of the technology space. Smartron has set out to build an ecosystem that is made in India, but with global ambitions. It started with the Smartron t.book, which we reviewed recently, and Smartron followed it up today, with the t.phone.a
The t.phone..
While the t.book went after devices like the Microsoft Surface Pro 4 and Apple iPad Pro, at Rs. 22,999, the t.phone takes on the likes of the Xiaomi Mi 5 and OnePlus 2. It runs on a Qualcomm Snapdragon 810 SoC, along with 4GB of DDR4 RAM. It has a 5.5 inch FHD display, and a 13MP camera on the back. All this is powered by a 3000 mAh battery, which supports fast charging, via a USB Type-C port. The DDR4 RAM is worth noting, as many have had the number, but few have gone for the better tech.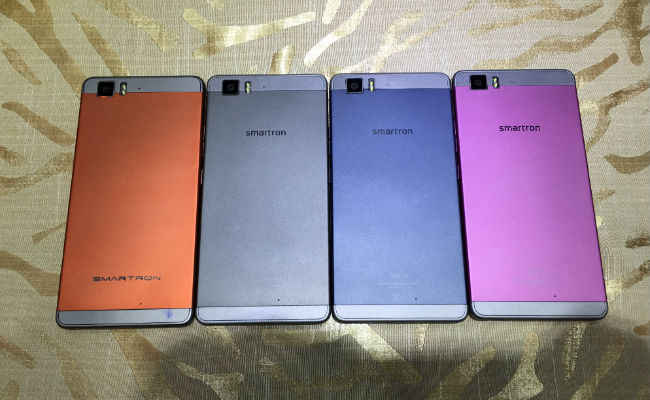 In fact, it's easy to poke holes at Smartron's efforts here. For one, the t.phone's price pits it against the Xiaomi Mi 5, and we all know the outcome of the Snapdragon 810 vs Snapdragon 820 battle. Talking to Smartron, though, the company confidently explains that while the t.phone runs on Android Marshmallow, changes have been made right from the kernel level, to enhance performance. Well, that remains to be seen, but the fact that it at least runs Marshmallow out-of-the-box, already puts it ahead of a bunch of other phones we can think of.
If the enhancements are done right, then it's a much more meaningful addition to Android than new companies like Creo, Coolpad and many others have been doing. It's a Motorola-like approach -- go stock, but fill the gaps that Google left.
The Smartron t.phone also has a full metal construction, and the orange, pink, blue and grey colours, all look fresh on the device. It's an industrial design, and it's not a completely new and innovative approach to smartphones. If anything, the phone reminds me of HTC phones when I look at it up front, but I can get past that. Why? Because it's been done right. The company claims that this is the lightest 5.5 inch Android phone, and I can think of few that feel so light. It feels good to hold, and it's got a striking, but not gaudy, design. If Microsoft ever decided to make metal Lumias, this would be what they'd look like.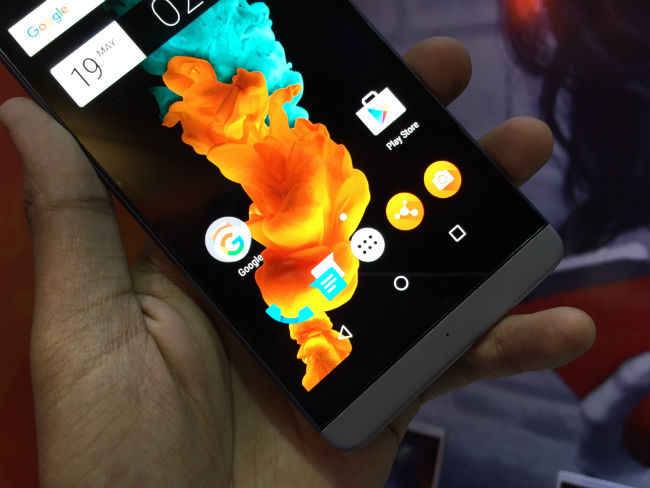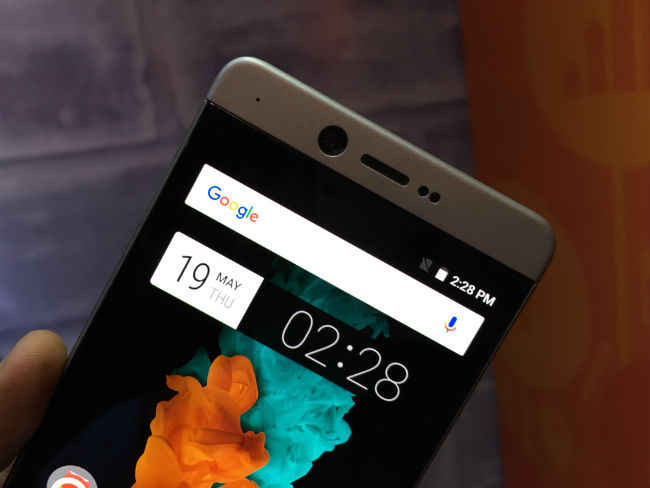 I spent about 20 odd minutes with the phone, and it felt snappy. If the Snapdragon 810 doesn't misbehave, Smartron may have a decently powerful phone here. It reminds me more of the HTC One A9, since this seems like a phone that's about the user experience, rather than raw specs and power.
I'm not very fond of the 13MP camera, but there again, Smartron has already announced an update for the camera, which may make it better. There's a lot that remains to be seen, right up to the company's sales strategy. Smartron assured journalists that it's looking at partnering with ofline retail chains, while also opening itself to Flipkart, Amazon and its own website. Incidentally, Smartron devices will also have the Tron So Currently, the company is enjoying selling on Gadgets360, and all the added benefits that come with it.
What's new, though?
But none of that is why I find the t.phone to be interesting. Smartron is taking pages out of every other OEM's playbook, and using it to...well...take their market share away. It may work, but only time will tell. The 'tron' in Smartron, is at the core of the company's ecosystem. Co-Founder and MD, Narsi Reddy Posham explained that the company aims to reach economies of scale, not through the t.phone or t.book, but a full ecosystem of devices. Anyone else see the Xiaomi model at play here?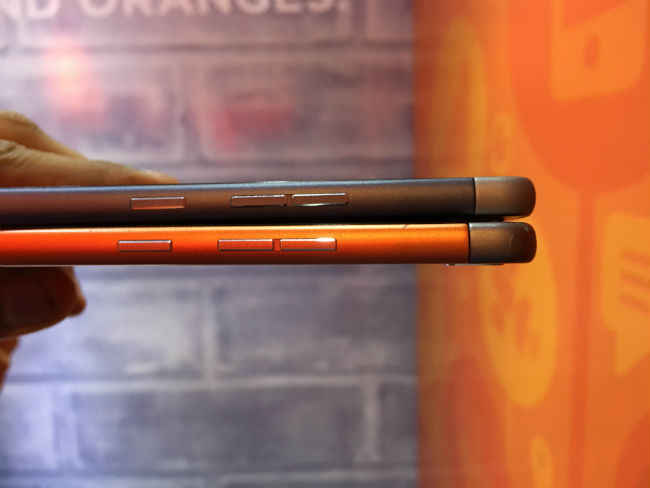 But wait, Smartron's pricing is nothing like Xiaomi. The newborn Indian brand is tying up with Foxconn to assemble its phones in India. So, while its margins on devices may be low, there's almost no chance its as low as Xiaomi's. To understand where this strategy comes from, one must turn their head to Cupertino, California. Apple was the one that started and benefitted from the ecosystem approach, and Smartron thinks there's no one who's done the same on Android.
TronX is the company's ecosystem cloud push. As long as you own a Smartron device, you get unlimited storage on t.cloud, which the company confirms, is its own independently set up cloud. Managing Director, Posham, says the company plans to launch an Ultrabook next. So, if you have a Smartron t.book and t.phone, they can talk to each other, just like iPhones and Macs do.
Smartron says it has plans to launch wearables in the future, and even wireless routers, perhaps. All of its devices will be talking to each other constantly. You can take photos on your t.phone, and have your parents at home, view them seamlessly on the t.book. Smartron promises that t.cloud will remain free as long as you own at least one Smartron device. If you happen to buy a Smartron device and then move, you can subscribe to t.cloud through subscription plans. You will, however, need to buy a Smartron device to get on the platform the first time.
Device ecosystem aside, Smartron has also taken cues from LeEco, the newest Chinese brand to make waves in India. According to Lingareddy and company, there are going to be content packages through t.cloud. Partnerships haven't been revealed at the moment, but Smartron indicated that it's working on content, ranging from regular movies to live TV on your phone, or other Smartron devices.
So, from a sales point of view, Smartron is doing what brands like Gionee and Samsung have done for years. Going both online and offline, the one promise Founder & Chairman, Lingareddy made, was that you won't see prices of the t.phone or t.book dropping in a matter of months. "That I can promise you", said Lingareddy.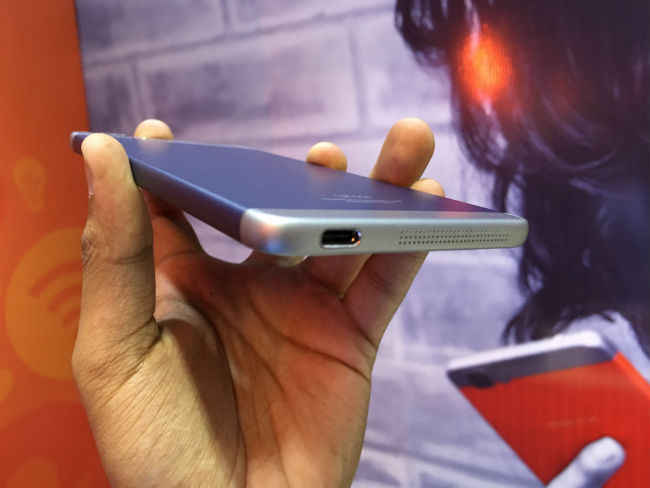 It's not a new strategy, and from a company's point of view, it doesn't need to be, as long as it works. There are questions to be asked right now, and Smartron can't answer all of them.
Ifs and Buts..
Smartron is selling devices at pretty high prices for today's market. For a new brand trying to make a name for itself, this could be a difficult approach. While the t.book sounds cheap compared to a Surface or iPad, Rs. 39,999 is still a hefty amount. The t.phone lies in what may be the most competitive segment of the smartphone market. Smartron's products, then, have to be incredibly good, for consumers to really buy them. The lack of a fingerprint sensor on the t.phone may turn out to be too big an issue.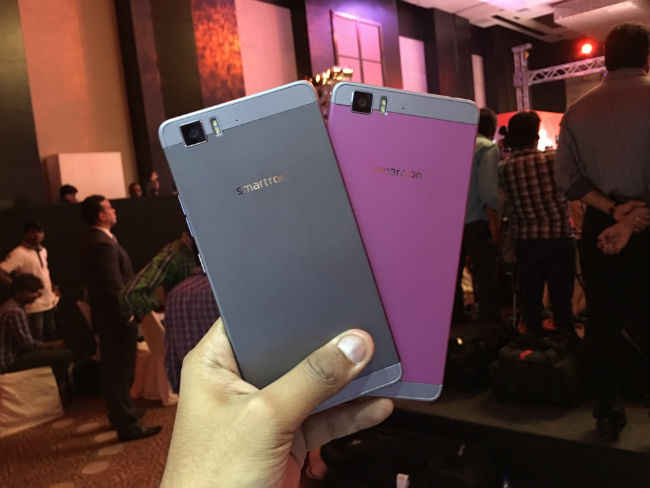 Smartron's ecosystem push is hinged on t.cloud, which means it needs to offer something that Apple's iCloud and Google's Drive can't. Google just allowed Windows notifications for Android phones, at Google I/O 2016, so that's one gap filled. I asked Posham, and the only real answer I got was that the company has big plans. Whether those plans will come to fruition, is something that we'll have to wait to find out. In fact, Chairman Lingareddy himself agreed, that the company is taking a risk, and it might fail. Lingareddy says that Smartron has invested Rs. 50 crore at the moment, and it plans to invest more, but he says such a risk is something Indian brands need to look at.
Lastly, making money off the Internet of Things, means there's a lot of waiting involved. Of course, Smartron isn't charging the premium LG and Samsung do, for their IoT products, but consumers still aren't completely sold on IoT. A connected devices future is not far, but it's not happening tomorrow either.
Being Indian..
Lingareddy, his compatriots and even Sachin Tendulkar, reiterated that this is an Indian company, trying to take on global giants at their own game. Smartron is not making low-end product, it's aim is to make mid-ranged to premium devices, in whichever segment it goes to. It's an approach that we have all been hoping Micromax, the true Indian giant, would take, but it has failed to do so.
Personally, I've never believed that such a brand philosophy can't come from India. In fact, with the Modi government in power, it was perhaps a matter of time before such a brand came into being. Smartron's true challenge will come in quality of products. For example, while the t.book is a great hybrid, its touchpad is quite difficult to work with, even after the company sent a firmware update. According to the Windows error notice I get, the microphone on the t.phone isn't designed for Cortana, so the voice assistant may not work. Smartron has a guide on its forum, detailing how to get it to work, but such chinks can be dangerous against the goals that Smartron has.
It'll take a lot of innovative marketing to have consumers get over the Snapdragon 810 vs 820 debate, failing which, will perhaps be the nail in the phone's coffin. I've been using the t.book for over a month now, and on first impressions, I do like the t.phone, too. Smartron is currently talking the talk, but its true test will be in the next 8-10 months, where it has to walk the walk as well.