A recent IDC report claims that Smart wearables had a much smaller market share compared to the basic fitness trackers in Q3 2016. However, Samsung is pretty confident about their smart wearables and has started 2017 with the launch of Gear S3. The Gear S3 smartwatch, which was first showcased at IFA 2016, is priced at Rs. 28,500 and will be available from January 18 at all leading electronics stores in India. At this price, the Gear S3 goes against the first Apple Watch and the Fossil Marshall. So, it is a premium smartwatch and is priced like one, but how is it different than its predecessor.
Well, for starters it looks different, is bigger and Samsung claims, will boast 3-4 days of battery life. The most significant change on the Gear S3 is probably its design, and in its third iteration it actually looks like an actual watch, especially the classic variant. The screen size of the watch has increased from 1.2-inches to 1.3-inches, making it slightly large for small wrists, but just about okay for everyone else. At 59 grams (without the strap) it is also a little heavy compared to the older model, but not that unwieldy. Samsung has also updated the watch case and it now uses a more premium quality stainless steel, as well as improved buckles. Now all this might not excite you if you are not into aesthetics, but the conclusion here is that the Gear S3 looks good. To make it more watch-like the device now uses 22mm straps, which are easily available and used by majority of watch brands.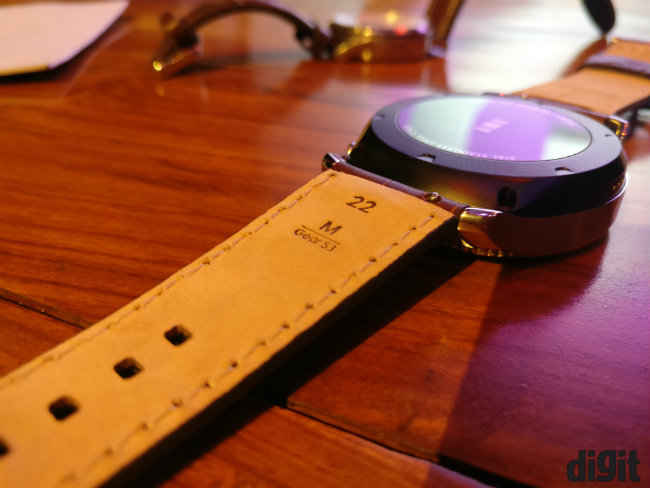 Inside, the hardware has been upgraded as the Gear S3 is using the new Exynos 7270 SoC and houses 768MB of RAM. While this is an upgrade from the Gear S2, the watch functionality seemed as smooth as its predecessor's. Navigating the watch is very easy and intuitive, thanks to the rotating bezel, which was introduced in the Gear S2 and has been refined for the Gear S3. It feels more mechanical and tactile, giving you a distinctive click and feel when you rotate the dial. The 360 x 360p AMOLED display also looks good and is covered in Corning Gorilla Glass SR+, which has been made for smartwatches especially.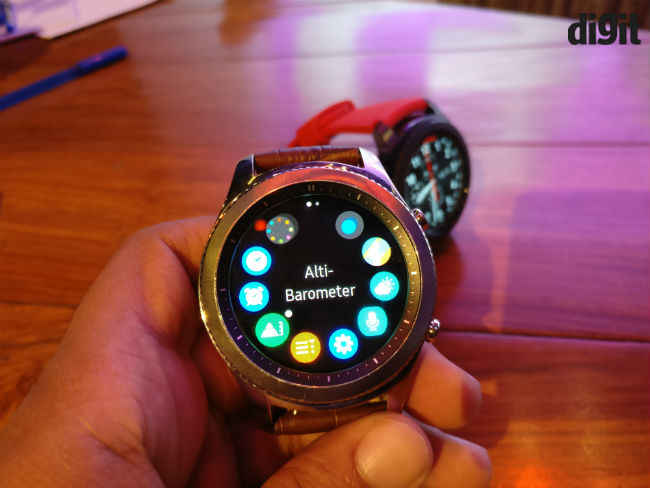 It has all the fitness features the Gear S2 had in addition to an Altimeter and Barometer. Another new thing on the Gear S3 is GPS support and the always-on display. This makes it better for runners and puts it at par with the Apple Watch Series 2. Samsung told us that, the watch is always keeping track when you are walking, doing exercise or even sleeping. This makes it easier for fitness enthusiast to keep track of their daily fitness activities.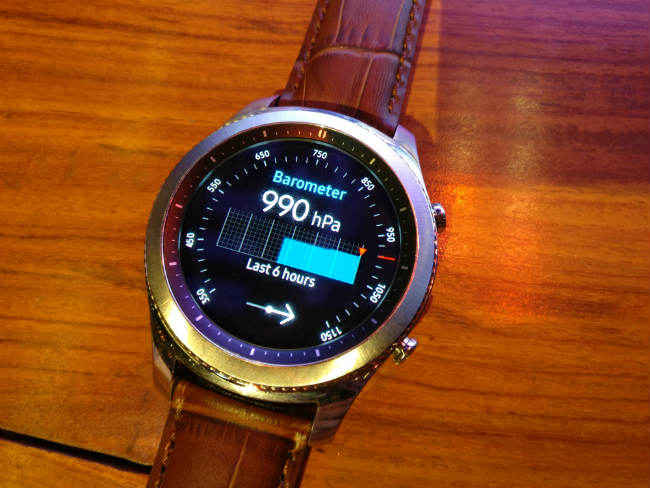 The battery life and the overall performance is something we will be testing once we get the watch for review, but based on first impressions the Gear S3 seems like a really good smartwatch. Further, if it can live up to its 4 days of battery life, it might just be the smartwatch to buy.