Samsung's always had the work cut out for itself. From its battles against the almighty Apple, to the sea of Android OEMs out there today, Samsung has held the fort down. Yes, Samsung's market share has dropped over time, but the company still leads the global smartphone market proudly. And it over the past few years, it has done this by meeting consumers midway. Samsung's devices give you some, but not all of what you want. And that's pretty much what the story with the Samsung Galaxy J7 Max is.
What we discuss today is the part Samsung is not giving you: uber fast performance.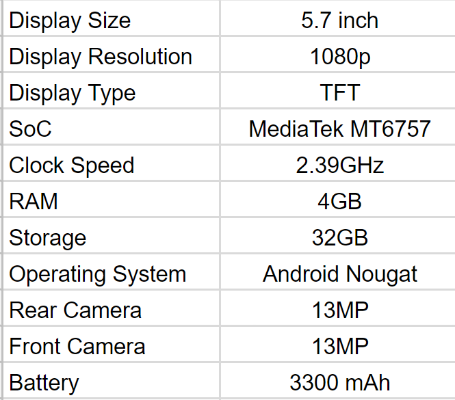 Samsung Galaxy J7 Max Specifications
Benchmarks
The Galaxy J7 Max runs on a MediaTek chipset, and it's no benchmark beast. The MediaTek MT6757 is an octa-core chipset, clocked at 2.39GHz, but you're looking at a pretty drastic performance drop compared to a Snapdragon 625-powered Moto G5 Plus (review). Of course, that means it's over 50% slower than a Snapdragon 650.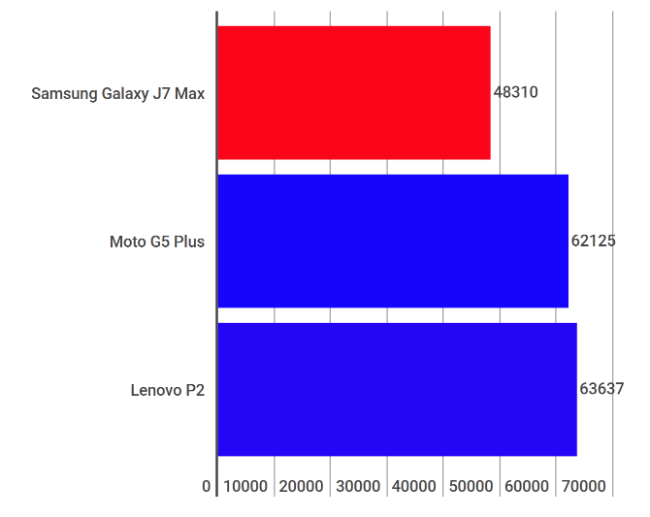 AnTuTu Benchmark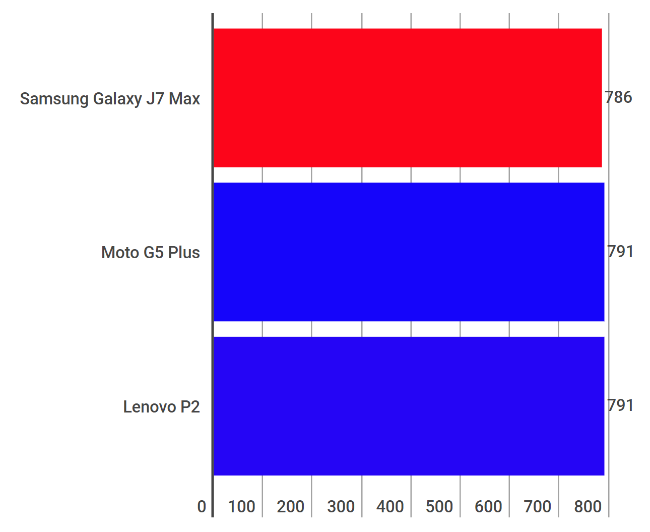 Geekbench 4 Single Core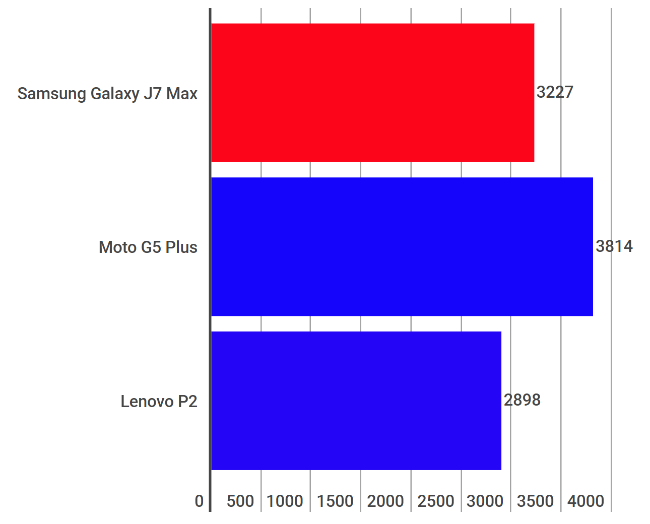 Geekbench 4 Multi Core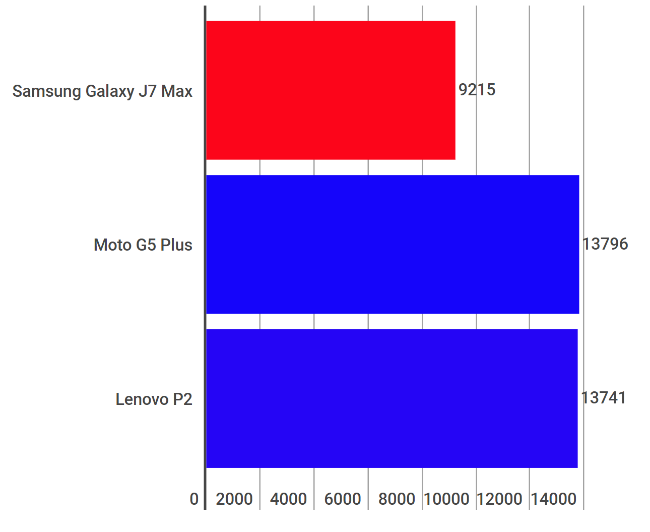 3D Mark Unlimited
UX
On the other hand, Samsung's choice of chipset for its A or C series smartphones is not competitive either. There, the company makes up for this shortcoming through stellar user experience. Unfortunately, this is another serious misstep on the Galaxy J7 Max. The phone is far from smooth or fast. There are noticeable lags when rendering heavy graphics, while app load times are long. Even regular apps like Facebook and WhatsApp will open after a short, but irritating delay.
This can only get worse over extended usage, meaning the Galaxy J7 Max is likely to slow down considerably in the long run, like many other Android phones. Samsung's new UI looks incredibly premium, but it doesn't actually perform like one.
Heating
On the other hand, we haven't found any heating issues on the Galaxy J7 Max yet. Extended periods of gaming can heat the phone up, but we found no tendency to heat up abnormally. With the room temperature controlled to 24 degrees celsius, the Galaxy J7 Max reached about 42 degrees over half an hour of gaming. Gaming experience isn't perfect, but heating certainly isn't an issue you will have to deal with.