Nokia Symbian Belle NFC phones launch: What we learned about Symbian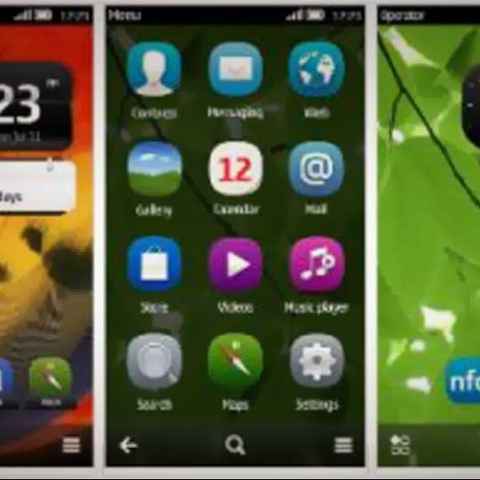 Nokia took the wraps off three latest Symbian Belle devices -- Nokia 600, Nokia 700 and Nokia 701 -- all of which support NFC technology. Apart from demonstrating the benefits of NFC -- which according to Nokia is going to be the next best feature that smartphones will tout -- the launch event also focused on Ra.One, Shahrukh Khan's upcoming Bollywood movie, and its partnership with Nokia to provide exclusive NFC-enabled content (music, photos, movie clips, etc) on all three Symbian Belle devices.
Here are three things we learned about Symbian Belle at the Nokia event last evening:
1) Symbian finally comes of age: Having spent a bit of hands-on time with all three mobile devices -- Nokia 600, Nokia 700, and Nokia 701 -- we can finally say that with Symbian Belle, Nokia has finally brought the Symbian OS almost at par with competing mobile OSes viz. Android and iOS.
Click to enlarge

| | | |
| --- | --- | --- |
| | | |
[RELATED_ARTICLE]
Symbian Belle sports live widgets in different sizes, up to six home screens personalized with a unique wallpaper, and a pull-down notification bar (like in Android and iOS) for different status indicators. Symbian Belle ditches folders to give a flat menu structure, giving you access to all the installed apps in one scrollable screen window. And of course, NFC is deeply integrated within Symbian Belle like no previous Symbian OS.
So we have an aging OS which we thought would be shelved after Nokia's tie-up with Microsoft regarding WP7, but with Symbian Belle (and past developments) Nokia isn't discarding the OS just yet. Not by a long way. In fact, Nokia is committed to Symbian development till 2016, according to one representative.
2) NFC revisited: NFC isn't new as a technology, but its deployment with Nokia and Ra.One is definitely interesting. While globally NFC is still struggling to deliver on its promise of mobile phones as payment gateways, India and its obsession with Bollywood and mobile phones presents a unique opportunity to gauge market response. Depending on the success of this venture, business models will evolve.
To that effect, Ra.One is slated to become the first Indian movie to be marketed through NFC. Get ready to encounter "smart" posters of the movie in cinema halls that let you access free wallpapers, photos and music associated with the movie. All this with just a simple tap of your Nokia Symbian Belle enabled mobile device on the designated poster.
Of course, on a personal level, with two Nokia NFC enabled phones, a mere tap is enough to exchange music, video, photos, notes, etc, between the devices in an extremely simple manner. You can play music wirelessly over NFC enabled speakers within seconds, and do much more. NFC's simpler than Bluetooth and works like a charm, as we found out. In fact, Nokia went on record to say that all future Symbian devices will have built-in NFC support, a de-facto feature.
3) Microsoft Apps - check: Symbian Belle is also slated to become the first non-Microsoft mobile OS to feature native support to apps like Microsoft Word, Excel and Powerpoint -- till now they are only exclusive to the Windows platform.
Available by the end of this year, Microsoft Apps will bring collaboration and productivity tools including Microsoft Lync 2010 Mobile, Microsoft OneNote, Microsoft PowerPoint Broadcast and Microsoft Document Connection (which provides Microsoft SharePoint access) to Symbian Belle. A subsequent update in the first half of 2012 will introduce Microsoft Word, Excel and PowerPoint as native applications on the platform.
Microsoft Apps will be delivered via software update over the air or via PC download and will function on the Nokia N8, Nokia C7, Nokia C6-01, Nokia E7, Nokia E6, Nokia X7, Nokia 700, Nokia 701, Nokia 600 and Nokia Oro.
With Microsoft Apps on-board, Symbian Belle will add a feather to its cap and stake a renewed claim for business users. Needless to say, this is another example of Nokia's commitment to Symbian, and result of the happy arrangement between Microsoft and Nokia.