When we were first introduced to Android Oreo Go Edition at the Google For India event in New Delhi, we were skeptical of the Mountain View tech giant embracing phones with as low as 512MB or 1GB of RAM. How can Android run smoothly with such low grade specs, we wondered. Until we experience the first batch of Android Oreo Go Edition devices at the Mobile World Congress 2018.

MWC saw the launch of the $85 (Rs 5,532 approx) Android Oreo Go enabled Nokia 1. The device is as basic as it gets. A compact 4.5-inch IPS LCD display, 1GB Ram, MediaTek 6737M processor, 8GB ROM, 5MP rear and 2 MP front cameras. Entry level is the word for this smartphone. However, unlike most entry-level smartphones, the Nokia 1 stands out with its smooth and fluid stock Android experience thanks to the Android Oreo Go Edition OS. The new, lighter operating system by Google promises 2X more available storage space out of the box on smartphones with 8GB ROM (expandable to 128GB), compared to those that sport Android Nougat. Lesser storage uptake means faster operation, quicker multi-tasking and fewer lags, which is what we experienced not only on the Nokia 1 but also the upcoming Micromax Bharat Go and Lava Z50, both of which will be the first two smartphones to support Android Oreo Go Edition in India.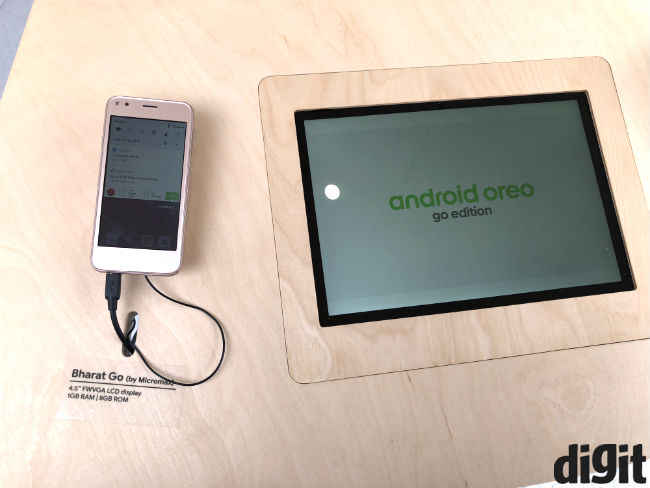 Micromax Bharat Go with 4.5-inch FWVGA display, 1GB RAM, 8GB ROM
Smartphones with Android Go also house Google's optimised apps such as Google Go, Maps Go, Files Go, Gmail Go, Assistant Go and more. These apps will take up less space and load faster compared to their full-fledged counterparts. The important thing to note here is that the comparison here is still between 1GB RAM phones with Nougat versus those on Oreo Go. In our experience, while the apps did load considerably fast, the lack of enough RAM is still visible. Opening multiple apps at the same time does not hamper the user experience, but shutting them one at a time is noticeably slow.

An important inclusion is the Files Go app that lets one segregate images such as memes and good morning messages from actual pictures taken with the camera. Users can clear up these junk images with the press of a button. Files Go also helps clear app cache to clear up more space for storage. Phones with such low RAM find it difficult to function without slowdowns once a lot of apps and media are loaded onto them. When we experienced the Nokia 1, Bharat Go and Z50, the storage on them was almost empty and hence the lack of lags or performance slowdown. Google's Files Go app makes it easier to manage the limited internal storage on these phones, but it is still a manual process and users will have to be proactive enough to manage storage to get the most out of these smartphones.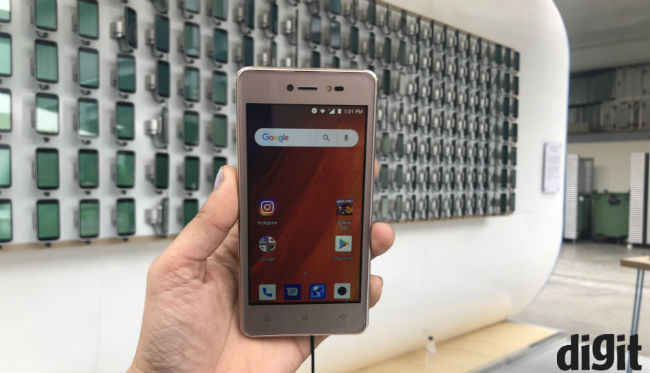 Lava Z50 with 1GB RAM, 8GB ROM
Pricing of these Android Oreo Go Edition smartphones is another very crucial factor. The Nokia 1, as we already told you, costs $85 which is approx Rs 5.5K. If these devices are priced similarly in India, we will have a problem! Firstly, the phones are far from sleek, even though they are light. The plastic body, at least on the Micromax Bharat Go and Lava Z50, does not impress. Nokia 1 also has a chunky plastic body, but definitely feels better to hold and feel compared to the other two. The cameras are no great shakes on any of the phones and the processor, at least on the Nokia 1, is two years old. If Rs 5K-6K is the price point they launch at in India, they will suffer tough competition from the already existing Xiaomi Redmi 5A, which offers more RAM, better build quality, better camera (although we still have to test the Android Go devices), better display, and a bigger battery at a slightly higher price.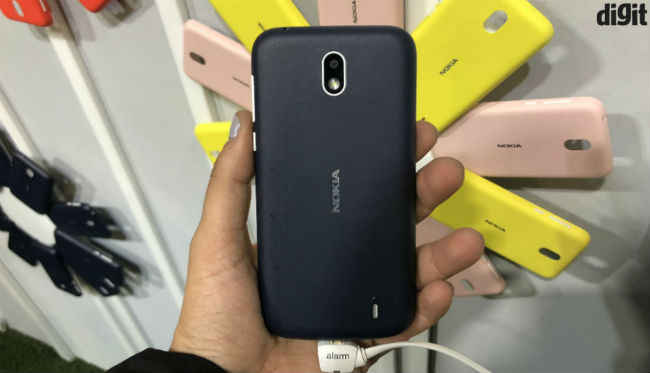 Nokia 1 with 1GB RAM, 8GB ROM
However, the Micromax Bharat Go and Lava Z50 are expected to launch with some offers from Airtel, so one can expect effective price drops and some data incentives. It's also not necessary these smartphones launch between the Rs 5,000 to Rs 6,000 price bracket just at the back of Android Oreo Go, an untested OS and faster Google updates, which we will believe when we see them. If the companies are smart, the smartphones should cost somewhere around Rs 3,000 - Rs 4,000, which is what they seem worth at first impressions. Price will truly be the deciding factor for the fate of these Android Oreo Go smartphones, at least in India.