Micromax has been trying to make a comeback in the market, and its Bharat phones play in a big role in that. The company today launched the Bharat 5 smartphone. It's an entry-level phone aimed more towards tier 2 and tier 3 cities and Micromax will be selling the phone offline only. The company intends to undercut the Xiaomi Redmi 5A by offering a cheaper Rs 5,555 price tag. But price apart, does it really have the firepower to take on the spec-heavy phones that have flooded the entry-level market this year?
"The power of 5"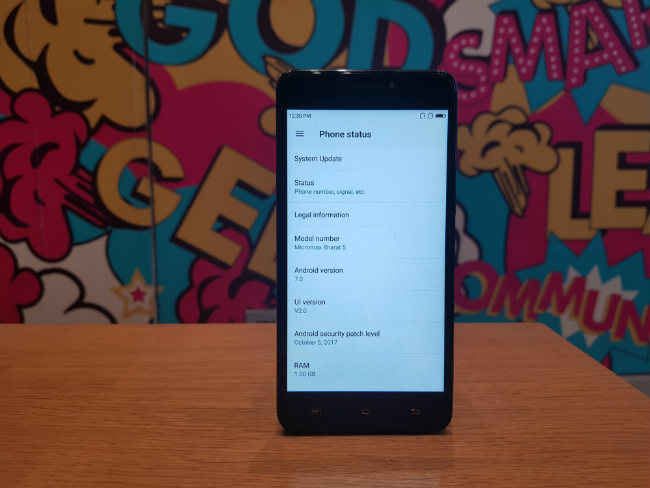 Micromax is banking on the "power of 5" with the Bharat 5. With its third attempt, Micromax is offering a 5,000mAh battery and 5-megapixel cameras on both sides, and 50GB 4G data on Vodafone's network. While it does rhyme and sync well with the branding, it may not be enough, especially when you look at the competition. The phone is powered by a quad-core MediaTek MT6735 chipset clocked at 1.25GHz, coupled with just 1GB of RAM and 16GB of storage, which is expandable via a dedicated microSD card up to 64GB.
Compared to the competition, the spec-sheet is really weak. But this does take care of your entry-level needs. Don't expect heavy apps and games like Photoshop Express and Injustice 2 to run smooth on it, but your social media needs will be handled well enough. This is of course based on prior experience with this chipset. We haven't actually tested the Bharat 5 yet.
The phone has a 5.2-inch IPS LCD panel with 720x1280 pixel resolution and runs on Android 7.0 Nougat with Micromax's own UI on top. It's made of plastic and has curved corners with thick edges.
5,000mAh battery that apparently last two whole days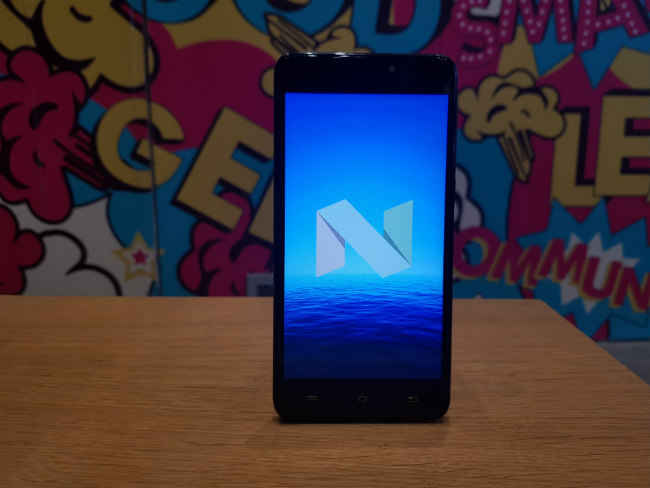 Micromax claims the 5,000mAh battery is enough to last the phone two days and a standby time of up to three weeks. While we will reserve our last word on it for the review, if Micromax indeed manages to do it, it will be impressive considering that the phone is aimed at tier 2 and tier 3 cities where power outages are quite frequent. The phone charges with a micro-USB port and it's unlikely there is an option for fast charging, which means it will take quite some time to charge the phone to its full capacity.
5-megapixel camera with LED flash both on the front and the back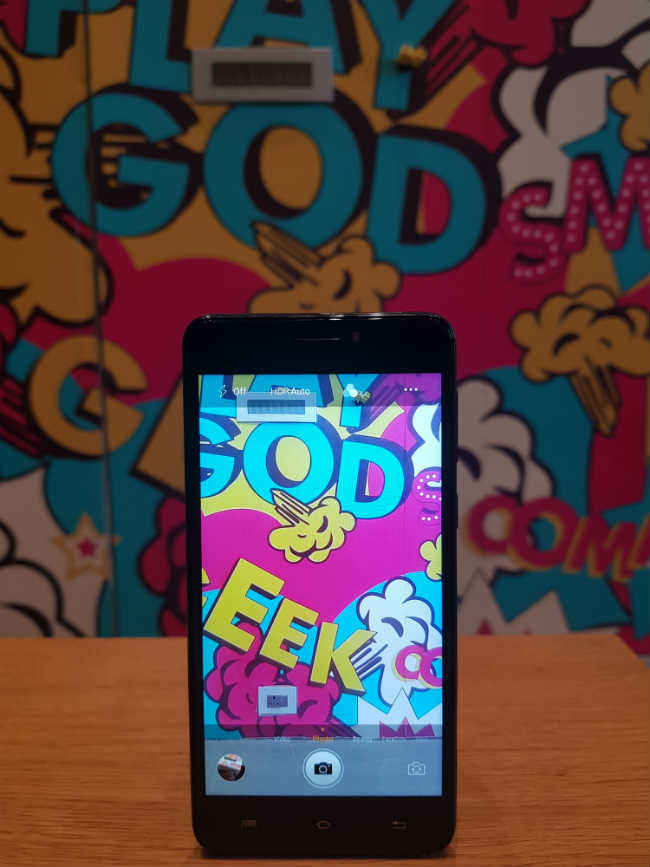 The Bharat 5 sports 5-megapixel cameras on both the front and back. For the limited time we had the phone with us, the camera performance seemed decent for its price. Colour reproduction seemed vibrant enough, although we haven't yet tested these on our calibrated displays. Even the front camera took sharp selfies and the LED flash should add to the sharpness under low light. Apart from this, there is nothing really engaging as far as the cameras are concerned. This is a very basic phone, aimed at first-time buyers, so you can't expect enthusiast-grade hardware in it.
50GB of Vodafone 4G data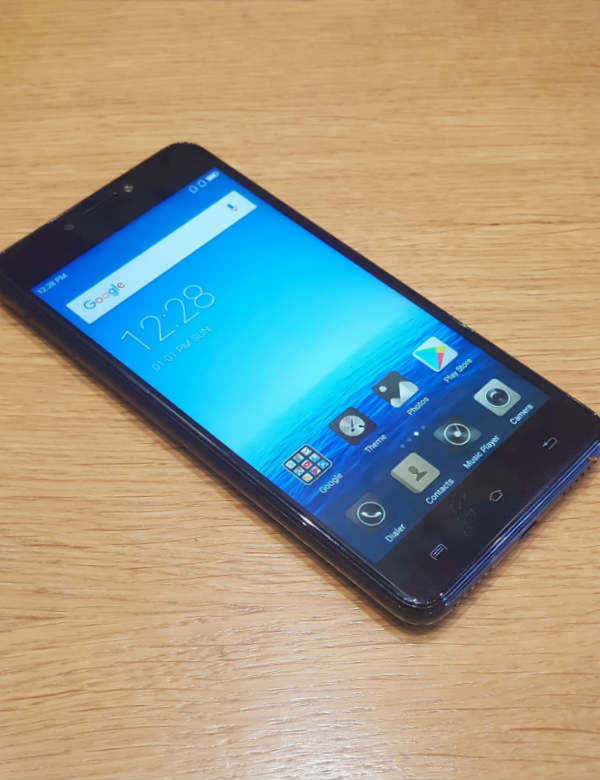 If you have a Vodafone connection, or get a new one while buying the Bharat 5, the telco is offering 50GB of 4G data for five months. If you buy a 1GB data pack from Vodafone every month, you will get an additional 10GB alongside, totalling to 50GB in five months. A 10GB data limit per month is more than enough to handle basic social media needs and YouTube binges and even the occasional Netflix binge, although it remains to be seen how well streaming apps run on this phone.
Price and availability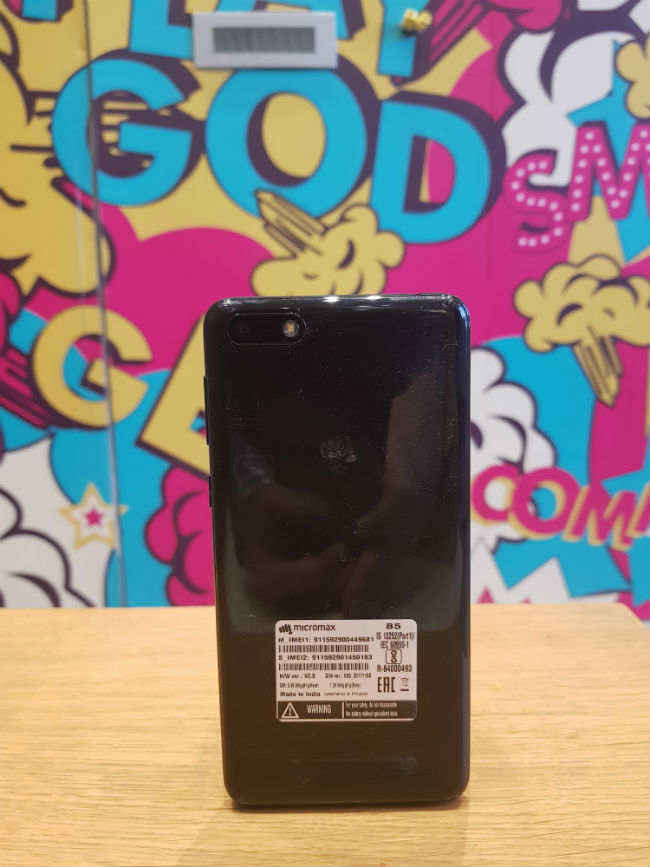 Rhyming with the name, the Bharat 5 is priced at Rs 5,555 and will be available across offline retail stores in the country, starting Friday. The price is actually interesting as it undercuts the the recently launched Xiaomi Redmi 5A, but then again, a conscious buyer will be able to figure out the spec-sheet superiority of the Redmi 5A and could be encouraged to put that extra Rs 500 for the better phone. From our initial experience with this phone, it doesn't seem to challenge the Redmi 5A in terms of user experience and overall usability.