LG made a big deal out of its K-day launch in India today. The two phones, LG K7 and K10, however, make little sense in an uber-competitive smartphone market. LG's main goal today was to establish the fact that it has joined the Make In India bandwagon, but there's a troubling question here. Why do Make In India phones need to be cheap? The company has said on multiple occasions that it's serious about India, but the K7 and K10 just do not belong in this market.
Who puts an FWVGA (480x854-pixel) display on a phone that costs Rs. 9,500, today? Sure, LG has a wider distribution network than Chinese brands, but does that mean people in remote areas of the country should be buying sub-standard devices? Even the demo devices at launch were laggy, and felt cheap. The displays are really fingerprint-intensive, especially on the 5.3-inch HD display of the LG K10, which costs Rs. 13,999. The message here seems to be that making in India is so expensive that LG cannot afford competitive specs.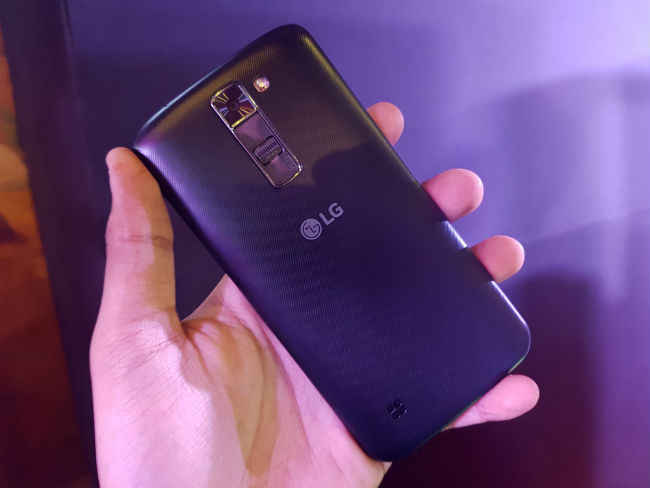 The textured plastic back on the LG K7 looks cheap.
For the most part, making phones in India is quite expensive, which is why phones are assembled here, and not actually manufactured. That said, a company serious about this market would at least try to compete better. Even Samsung has increased the number of affordable smartphones it sells in India, and the market leader does compromise on specs often, but not as much as LG. Also, Samsung has focused more on design on its cheapest phones, at least making them look and feel decent.
The 2.5D Arc display makes no difference on the LG K7 and K10, neither do the low-end textured plastic backs on these devices. Sure, LG will cater to a market that Xiaomi hasn't been able to reach, but isn't this taking advantage of the buyer?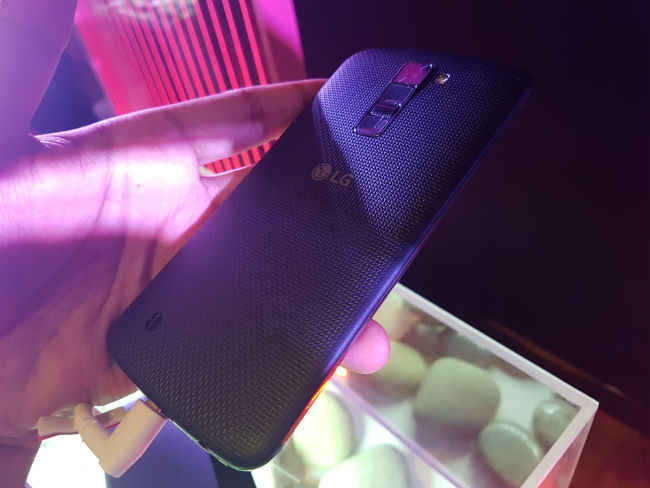 LG K10 looks and feels better, but still doesn't compare to its competition.
Micromax has spent the past month or so revamping its brand, and came up with the Canvas 6 and Canvas 6 Pro smartphones yesterday. They don't match up to the Chinese competition, but given the fact that they'll sell both online and offline, Micromax has a much better shot at capitalising on the Indian market than LG. The Canvas 6, frankly, is a stunning smartphone for its price bracket. It costs about Rs. 2,000 more than a Xiaomi Redmi Note 3, but looks much more premium than any of our favourite budget performers right now. The LG K7 and K10, on the other hand, look like they belong to a different generation of smartphones.
It's disappointing that a company that's capable of producing a phone as innovative as the LG G5, or as functional as the Nexus 5X, refuses to acknowledge the competition in the market.