When a smartphone brings the hardware of much higher prices at a surprisingly low price, everyone sits up and takes notice. At Lenovo's Z2 Plus launch held in New Delhi earlier today, this was the scenario. Yes, the smartphone market in India is extremely price-sensitive, and a few thousand rupees here or there can actually be the pivotal factor behind how it fares amidst competition. Enter, the Lenovo Z2 Plus.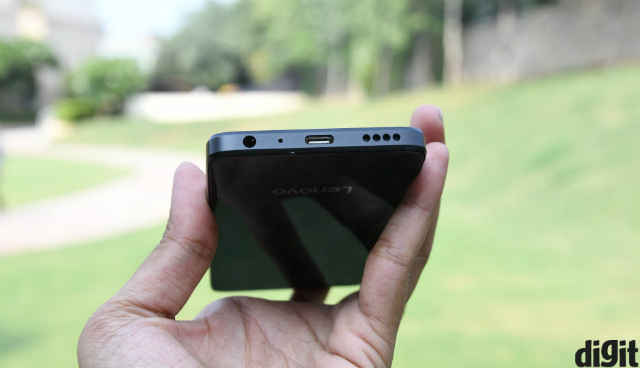 Earlier, we have seen Xiaomi bring the formidable Qualcomm Snapdragon 820 SoC to a sub-25k smartphone. OnePlus sweetened the deal, offering 6GB of RAM, 64GB storage, and better cameras and battery with the OnePlus 3 to reach the top of best smartphone lists. The Lenovo Z2 Plus, meanwhile, features the Snapdragon 820 SoC in all its glory, along with 4GB of LPDDR4-1866 RAM, 64GB storage with SanDisk's SmartSLC technology, a 3500mAh battery with intelligent power management, 13MP primary camera with large pixels and 4K video recording, and a fiber glass body to stand out in the sea of smartphones available at your disposal today.
All of this, at Rs. 19,999. You also get a less expensive variant, with 3GB of RAM and 32GB storage, all for Rs. 17,999. The Z2 Plus is essentially the ZUK Z2 being sold in Chinese and international markets, rebranded under Lenovo in India. Today's launch was a show of confidence from the company, and as Sudhin Mathur, Executive Director of Mobile Business, Lenovo rightfully proclaimed, the Z2 Plus is indeed the company's "best phone ever". The Lenovo Z2 Plus is not just about the specifications either, and it shows the results that amplify its intent as a potentially disruptive smartphone in today's market.
Upon initial inspection, the smartphone seems perfectly zippy – no hints of unexpected lags and stutters, with all apps and menus opening almost instantly. We could not run benchmarks on it, but initial usage shows the promise of a smooth performer. Lenovo has not really compromised on the quality of the components, either – 4GB of LPDDR4 RAM, along with using SanDisk's SmartSLC iNAND 7232 storage platform, which is essentially a faster storage medium that facilitates better speeds when you load large files on your smartphone, play 4K films, or record UHD videos with the camera. All of this combine to make the device really, really responsive, and the Lenovo Z2 Plus will possibly be the best-performing smartphone right now, priced under Rs. 20,000.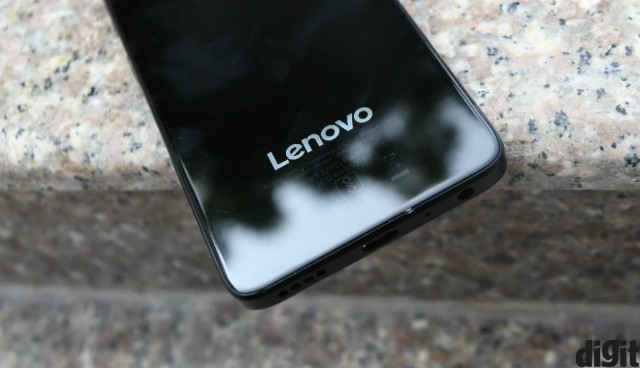 The 13-megapixel camera does not really stun you, although it does not really seem to disappoint, either. The colour balance and accuracy seems fairly on spot, although saturation levels seemed to be on the lower side. Photographs shot by the Z2 Plus did not seem to be incredibly detail-rich, either, although this is just from five minutes of usage. The Z2 Plus uses a Samsung ISOCELL S5K2M8 sensor with larger, 1.34um pixel size. On paper, it is reportedly at par with Sony's IMX300 series image sensors used in the Sony Xperia XZ, but its real life performance is something that remains to be tested. Lenovo put particular emphasis in stating that it uses Qualcomm's Spectra ISP to optimise the camera, and it technically should perform well in low light, all of which we are currently testing. Recording videos in 4K was also seamless, there were no stutters, and the camera application is incredibly fast, uncluttered and zippy.
"Minute optimisations are meant to increase the Z2 Plus' longevity"
This brings us to the 5-inch, Full HD display. With a 2.5D curved glass and Corning Gorilla Glass 4 screen protection on top, the touch response is sublime here. Lenovo believes that a screen size of 5 inches is the right balance between big screen entertainment, sensible ergonomics and power consumption, which is a good step to take as this allows Lenovo to further optimise power consumption (more on this later). Colours looked vibrant on the Z2 Plus, contrast and sharpness were great, but the one factor that somewhat spoiled the party was the dim brightness level. While it did suffice inside rooms, under direct sunlight, the screen is quite reflective and hardly legible. The good colours make things look appealing, but I wish Lenovo would have used a brighter LCD on the Z2 Plus. The smartphone runs on Android Marshmallow v6.0.1 with Lenovo's ZUI offering light customisations, but the interface retains the goodness of Marshmallow while adding elements like a modified notifications panel, an iOS-like Control Center for quick settings, and U-Health.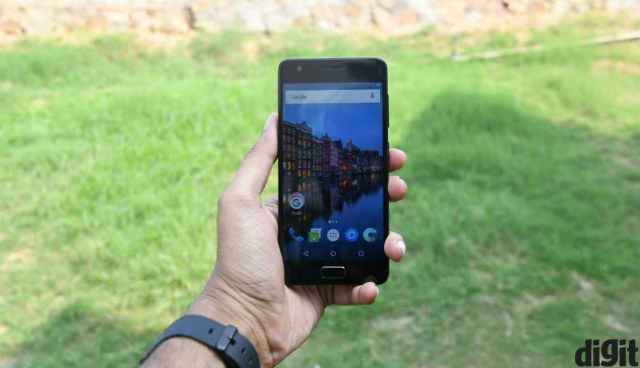 U-Health, yet again, looks strikingly similar to Apple's Activity. There are colour-coded concentric rings that will fill up as you go about your business with your smartphone. The Z2 Plus has an integrated pedometer, accelerometer and gyroscope, all monitored by Qualcomm's Sensor Hub (Lenovo calls it the 'Sensor Processing Unit' on the Z2 Plus). These sensors will remain always on, and count the number of steps you take, the projected calories you have burnt all day, and so on. You essentially get the basics of an activity tracker built into your smartphone, and although we could not really test it to verify its accuracy at launch, this can actually be a pleasant addition to many.
This is not all, either. The 3500mAh battery is considerably large, and comes with Intelligent Charge Cut-Off (ICC) technology. With this, once your smartphone reaches 100% charge, the Z2 Plus will automatically cut off charging from the battery, and the smartphone will run on AC power until you disconnect the smartphone from its power source. This is not only meant to improve your overall battery life and charge/discharge cycle, but increase the longevity of the smartphone. In the long run, and with ICC, the Z2 Plus can potentially last longer than other compatriot Android smartphones.
"The Lenovo Z2 Plus is here to challenge the venerable OnePlus 3"
Among other optimisations lie an 8MP front camera with Omnivision OV8865 image sensor, which boasts of larger, 1.4um pixel size. The Z2 Plus also comes in a fiber glass body which does heat up a fair bit, but also cools down faster than metal bodies, albeit in air conditioned environments. It also has the U-Touch fingerprint sensor, which unlocks directly upon being touched – no taps required. You can use it to switch between apps, open a favourite app, close apps and much more. It is somewhat like the iPhone's TouchID on steroids, but that is a good thing.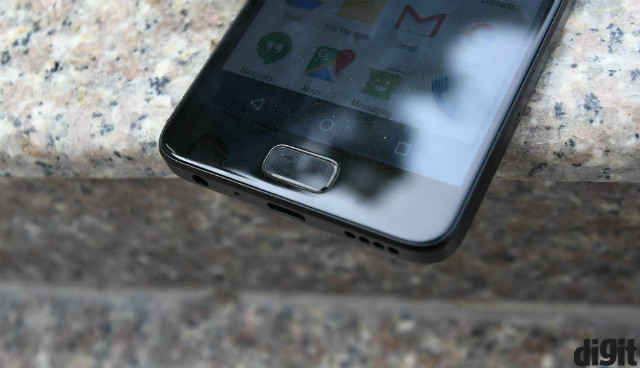 And you get all of this, within Rs. 20,000. The Lenovo Z2 Plus may just have brought in yet another turn in the Indian smartphone industry, somewhat similar to what OnePlus introduced with OnePlus One and Xiaomi did with the Redmi Note 3. In the present market, the Lenovo Z2 Plus is here to challenge the venerable OnePlus 3, a benchmark-setter. It even has the potential to outperform it, and Lenovo even has the brand-power to do it (the decision to rebrand the Z2 Plus from ZUK to Lenovo in India may have been to make the phone more relatable and trustworthy to the Indian audience).
We now wait to see how things go, once sale commences on September 25, at 11:59pm.