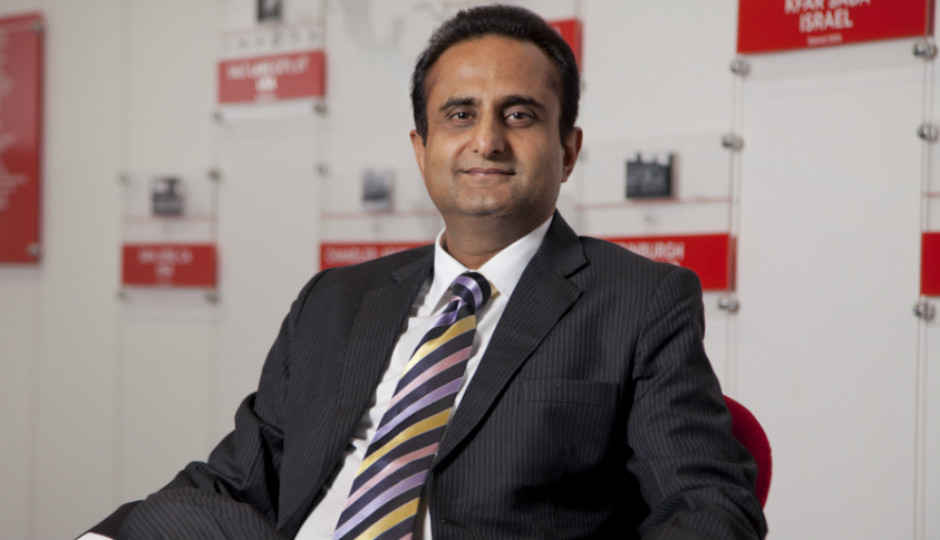 SanDisk recently announced its Extreme Photo Imaging Capabilities (EPIC) initiative. Aimed at taking smartphone photography to a more professional level, SanDisk's EPIC initiative makes use of faster storage media to enable shooting higher detailed images in more professional capacities, like RAW photographs, burst shots and 4K resolution videos.
While 4K resolution videography capabilities are slowly becoming reality in flagship smartphones, SanDisk aims to regularise shooting in RAW with smartphone cameras. This will have a number of implications – more load on ISPs, higher storage spaces, and the constant question of whether smartphones will be good enough to finally replace compact cameras. Talking to Vivek Tyagi, SanDisk India's Director of Business Development, Channel and OEM Sales, he sounds confident that phones in the near future, if not already, able imaging products that can multifunction. For instance, he says, "there are times where they (people) are not looking for the best camera to capture that moment because they are looking for what is immediately available."
This reminded me of one particular moment from my last photography trip. My co-photographer spotted a fleeting moment of two squirrels fighting over a tiny leaf, and instead of shooting with his highly impressive DSLR setup, he decided to take photographs with his phone, simply because it was easier and faster. Tyagi states that SanDisk has taken note of this, and thus, decided to add more semi-professional imaging capabilities to smartphones. He explains SanDisk's EPIC initiative as a solution to the phone running out of fast storage. "EPIC is a guideline, and we are working with some of the smartphone vendors to be a part of this initiative (and) build phones that meet the EPIC guidelines," he says.
What people are looking for are cameras that are immediately available
SanDisk has built a new embedded flash memory chip, classified as iNAND 7232. The new, faster storage media will be made available to OEMs in 32GB, 64GB and 128GB going into the future, and will allow you to shoot RAW images. In addition to higher onboard storage, the EPIC initiative will ensure that the storage media are fast enough to facilitate continuous shooting, along with letting you keep the original, and edited photograph. This will also help users in shooting uninterrupted 4K resolution videos, and editing them. Other minimum requirements of EPIC-complying smartphones include Android v5.0 (Lollipop), and a QHD (1440x2560 pixels) display. The camera sensor should be able to produce 13 megapixel images, along with burst photography rate of 3 RAW frames per second. The iNAND 7232 flash storage features SmartSLC technology. While SanDisk essentially uses the same TLC storage technology, it optimises according to the needs of the user, and acts like SLC media. SLC storage media is faster, and also more expensive, and with SmartSLC, SanDisk has attempted to optimise storage speed while keeping cost and profits in mind.
As of now, SanDisk is focusing on optimising speed of imaging with an updated operating system and fast storage, leaving the choice of camera optics to OEMs. All of this, while sounding good for the future of smartphone imaging, left the question of viability of large file sizes against the status of connectivity in India (after all, most of our smartphone photography is circled around sharing on social media). Tyagi, however, is optimistic about the near future. With 4G expected to spread out widely in India soon, Tyagi suggests that the SanDisk EPIC initiative is looking into the future, and not only the present. He is banking on the improving network speeds to strike the correct balance between improving image quality and data consumption, although, he admits that it "might be frustrating" at times, with our current situation of network.
"banking on improving network speeds to strike the correct balance"
As of now, the LG V10 has become the first smartphone to comply to SanDisk's EPIC guidelines, which Tyagi has stated is expected to be launched in India in the next month. SanDisk also has a partnership with a "Chinese smartphone maker", which is pending public announcement. The smartphone by this brand is expected to launch in Q1 2016, making it two for SanDisk. As for major companies to headline partnerships, there are no clear hints… yet.
What SanDisk is essentially betting on is to create a standard environment for OEMs to build faster, more capable cameras for smartphones. It may not be an instant takeoff, but looking into the future, this may just be the standard everyone chooses to follow.
Other Popular Deals
Samsung A7 2016 Edition Golden

Rs. 18990 *

Buy Now

OnePlus 6 (Mirror Black, 6GB...

Rs. 34999

Buy Now

Mi A2 (Black, 4GB RAM, 64GB...

Rs. 11999

Buy Now
*Includes Cashback
​