Once upon a time, tech giants around the world decided that tablets will replace laptops. That plan didn't really work, so we are now on plan B, of replacing the tablet with a phone that's almost as big. The Lenovo Phab 2 Plus(₹ 14990 at flipkart) is a prime example of Plan B.
It's been tried before - Asus tried with the Zenfone 6, while Xiaomi is selling the Mi Max in India. Lenovo itself has tried with the Phab Plus last year. None of these have really "worked", and it suffices to say that this segment still a "developing" category.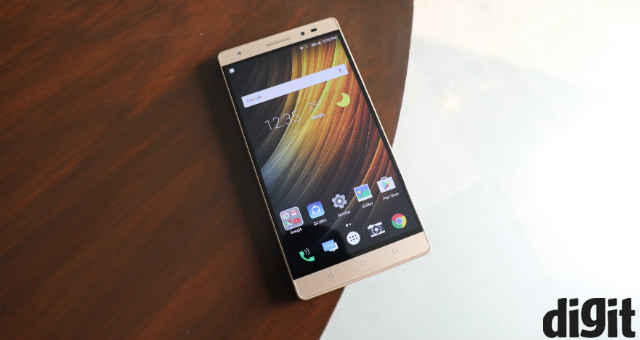 The Lenovo Phab 2 Plus, meanwhile, belongs to a more evolved market than its predecessors. A big phone still needs to look good and be ergonomic, while performance and camera hold the usual importance.
We have only spent a day with the phone, but there's plenty to speak about.
Build and Design
Telling you that the Phab 2 Plus isn't ergonomic would be redundant. After all, which phone of this size is? Nevertheless, I would have preferred a thinner profile. The 9.6mm body feels a little too unwieldy for a device that is meant for your pocket, and not bag. The rounded back doesn't really help grip, either.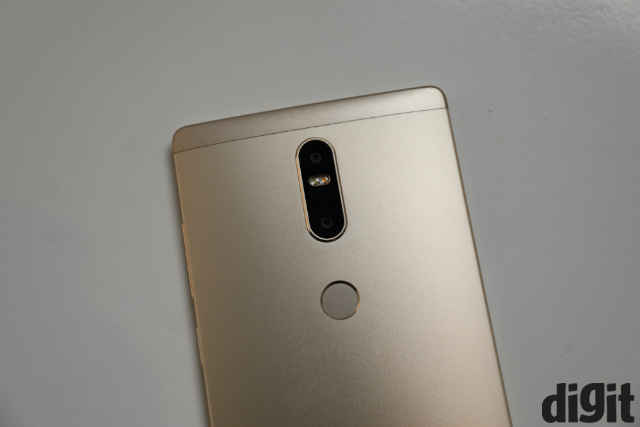 However, the Phab 2 Plus looks great. It has a metallic body, and feels premium. You'll find slight chamfers on the edges, and the strips above and below the display are quite thin, highlighting the 6.4-inch display. Put next to the Xiaomi Mi Max (which also has a 6.4-inch display), you realise just how much of a phone's dimensions are taken up by the bezels and sides.
Nevertheless, the Lenovo Phab 2 Plus is a good-looking device, at least in my opinion. There's a black, elongated oval strip on the back housing the two cameras, flash and laser module. It gives the phone a distinct appearance, which begs for attention. Below this is the fingerprint sensor, which is easy enough to reach but takes some getting used to because of the phone's size.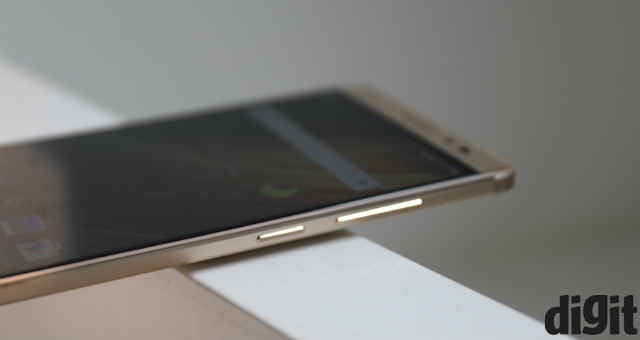 Overall, the Lenovo Phab 2 Plus has a sturdy build and feels premium, but ergonomic is evidently not its forte.
Display
The Lenovo Phab 2 Plus has a lot of focus on its display. The 6.4-inch screen does not have high pixel density, but 344ppi is reasonably acceptable. The Phab 2 Plus also seems to wash out the colours a bit, and brightness seems low. The touch performance does not feel very premium, either.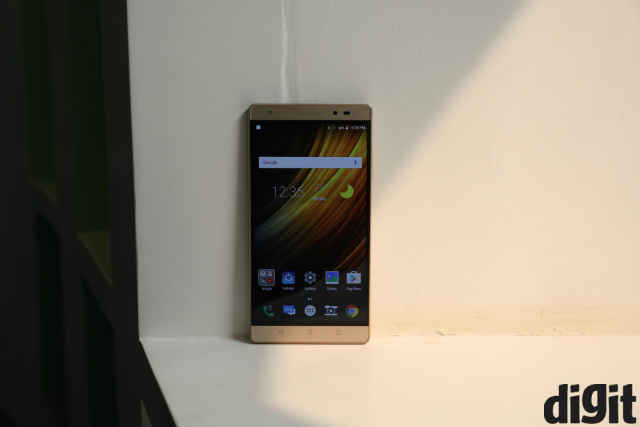 Viewing angles on the Phab 2 Plus are good. In fact, it's better than the Xiaomi Mi Max, at least on first impressions.
Performance
This is where it falls apart for me. The Lenovo Phab 2 Plus runs on the MediaTek MT8783 octa-core SoC, along with 3GB of RAM. In real life, it feels weaker than the Snapdragon 430, which we've seen recently on the Asus Zenfone 3 Laser and Zenfone 3 Max. This puts the Phab 2 Plus behind both Zenfone 3 Max and Xiaomi Mi Max, with Mi Max being the fastest of the big phone party right now. Of course, we're still to review the Zenfone 3 Ultra, and reserve our final verdict till we complete the analysis.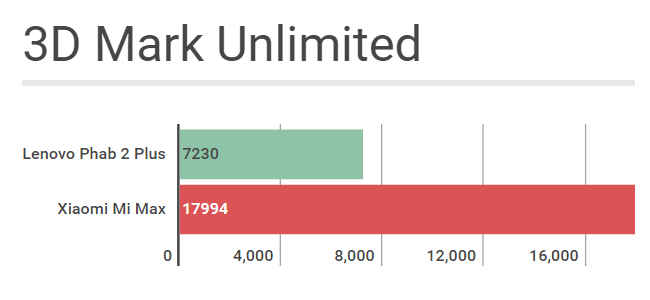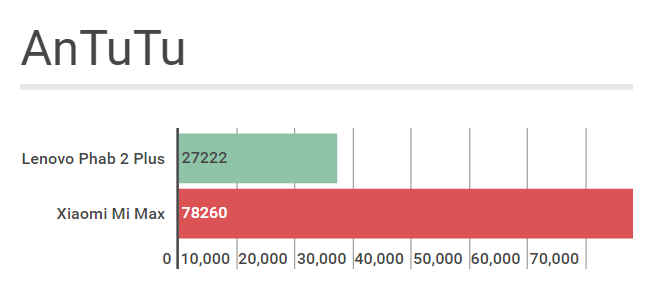 We've only had time to play Asphalt 8 on the device till now and it lags a lot, with frame drops everywhere and long load times. The same is true for most apps, and benchmark scores are the lowest I've seen in a while.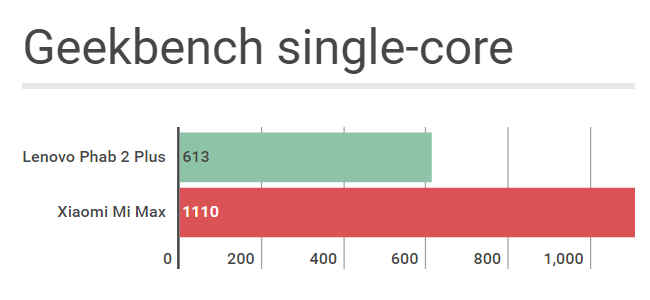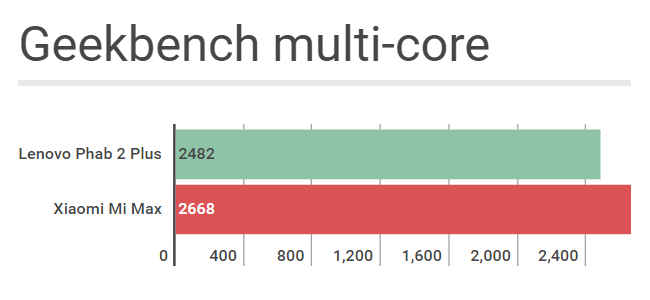 The Lenovo Phab 2 Plus feels slow, and doesn't really work in this market. This is a real problem, and the only consolation is that it doesn't heat up. The region around the camera gets slightly warm, but even after over 15 minutes of gaming, the phone never rose above 35 degrees. It can only shoot 1080p videos, shooting which got the temperature to rise to around 38 degrees. None of these qualify as abnormal.
Camera
The dual-13MP camera is the hero of the device. The Phab 2 Plus has an AR camera mode, in line with its more premium, Google Tango-enabled Phab Pro. You can turn on the AR mode to have a virtual cat or dog roam about your room, but all of this is nothing beyond a gimmick.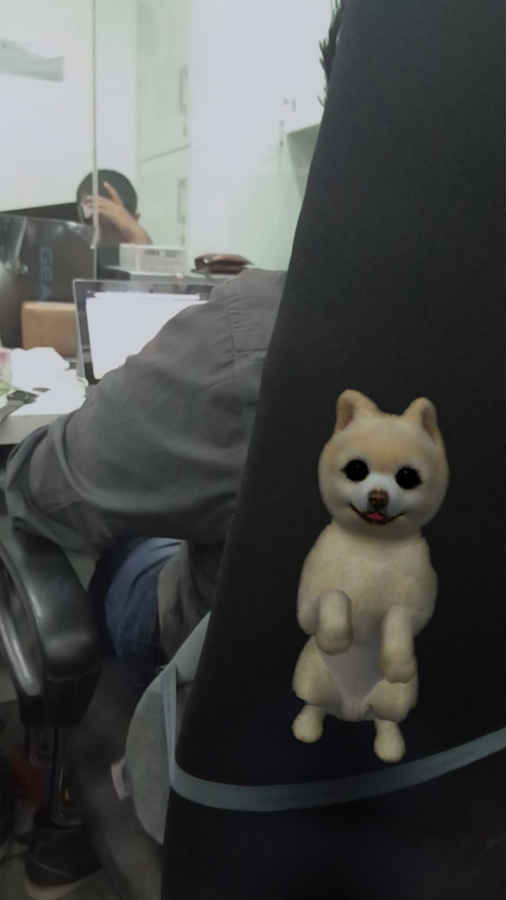 On the other hand, the dual-camera on the Phab 2 Plus is also capable of post-processing photos for bokeh effects. It has an f/2.0 aperture lens, and the sensor packs in 1.34mi pixels.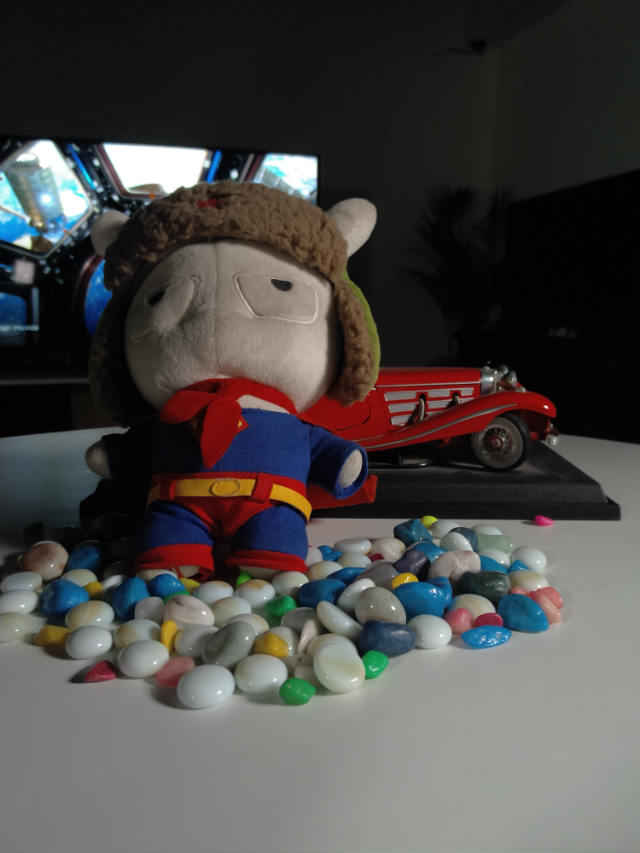 I'm yet to really test its low light performance, but the camera doesn't seem to fare great, at least on auto mode. It also does not use both the cameras in this mode, and I can notice highlight clipping. Focusing is slow, and although images are pretty sharp in well-lit conditions, white balance seems off.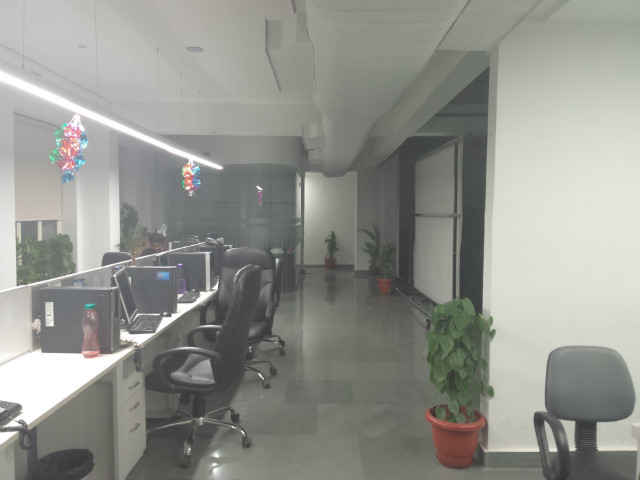 It also has a Pro mode that allows more control over the camera settings. You get sliders to change focus, white balance and more.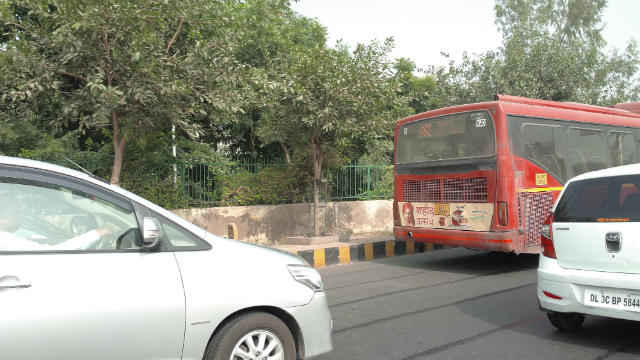 We will be testing the Phab 2 Plus' camera further in the coming days, so stay tuned for a more in-depth look at the imaging capabilities of the phablet.
Battery
I cannot comment on the battery life of the Phab 2 Plus after a single day's usage. It does, however, have a 4050 mAh Li-Ion battery, and these phablet-sized devices usually provide immense battery life. After about 15 minutes of gameplay (on Asphalt 8), the phone loses about 4% of battery with screen at maximum brightness.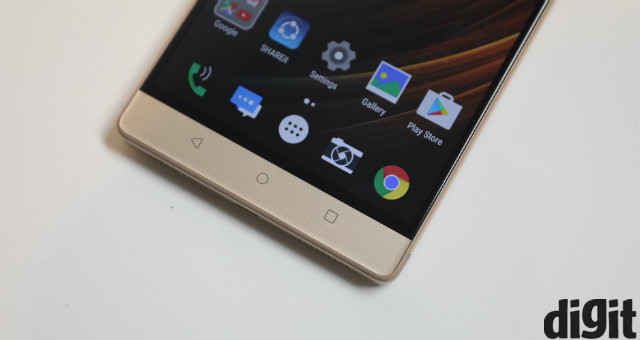 Also, with screen brightness turned to maximum, PC Mark's battery test runs for 7 hours and 54 minutes, dropping the battery from 80% to 20%. The benchmark simulates browsing, video and more continuously, during its test. This is above average battery life for sure, but doesn't really qualify the Phab 2 Plus as a battery beast.
However, a simulated test doesn't always represent real world usage. Lower screen brightness and regular usage will be needed to determine the Phab 2 Plus' true battery life.
Bottomline
All in all, I'm not very fond of the Lenovo Phab 2 Plus, at least on first impressions. It's not fast, and the camera doesn't seem that good, either. While it is indeed well built and looks good, it hasn't convinced me to shift from the Xiaomi Mi Max. It does cost the same, though, and may eventually justify the Rs. 14,999 price tag.