Last week, Canonical, the makers of Ubuntu announced that the Ubuntu Edge smartphone was real and that the company was looking for crowdsourced funding through a campaign on IndieGoGo. In the announcement blog post, while talking about the OS the phone would run, Canonical mentioned that once docked, the Edge would "convert into a fully integrated Ubuntu desktop PC." That is in fact, one of the stand-out features of the Ubuntu Edge, a feature that you may have overlooked while being wowed by the phone's 4GB of RAM and 128GB of internal storage.

The Ubuntu Edge will come with a hardware dock with an HDMI out that you can connect to any monitor. Add a Bluetooth keyboard to the mix and you'll then get a full-fledged Ubuntu PC in front of you. For people already using Ubuntu at home or the workplace, this could be extremely beneficial as it actually removes the need to lug around a laptop or dedicate a large area to a PC. However, it's worth pointing out here that the Ubuntu Edge is not the first smartphone to flirt with the idea of being both a smartphone that changes into a PC when docked. Back in 2011, the Motorola Atrix 4G was launched with support for docking accessories that could be used in a similar fashion. The Atrix 4G could be docked into a setup that made it work as a Linux laptop and into another one that helped it become a PC with the help of a monitor, a wireless keyboard and a mouse.


The Ubuntu Edge
In this day and age, when the line between tablets and smartphones is steadily being erased and larger and larger handheld devices are becoming the norm, size and weight have become of paramount importance. Therefore, we can't really justify someone carrying both a tablet and smartphone and also a laptop everyday. It's almost reached a point where it seems impractical to not make use of the powerful mobile devices sitting in one's pocket and instead rely on additional computing devices.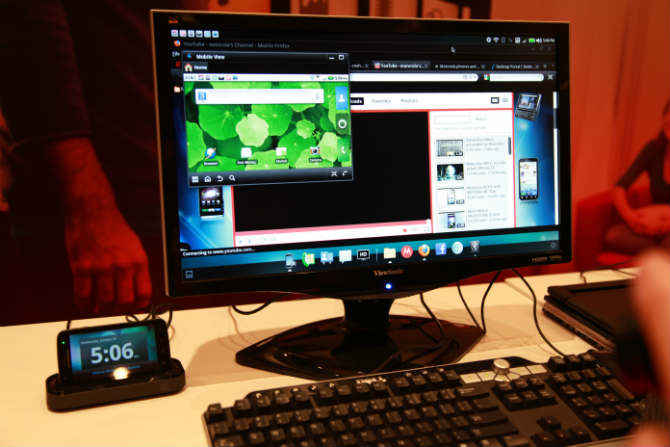 The Motorola Atrix 4G connected to a display through a dock.
That's why we believe that in spite of limited success so far, dockable devices will mould the shape of the PC in the future. And here are the reasons why:

The hardware's already there

Granted, the Motorola Atrix 4G's dual-core processor and 1GB of RAM may have looked underpowered for a PC even in 2011, but things have changed. Today, almost all mobile devices right from around Rs. 10,000 to Rs. 50,000, have quad-core processors and at least 1GB of RAM. Even if the processor performance falls short of that of an equivalent desktop processor, it's something that will easily be able to power your everyday computing needs. The Ubuntu Edge will come with 'the fastest available multi-core processor', something that leads us to believe that it will at least be a quad-core processor, and other devices like the Asus PadFone that allowed docking, also had a two Intel Atom processors powering it. Storage is also not much of a problem since most mobile devices come with 16 or 32GB of storage and support microSD cards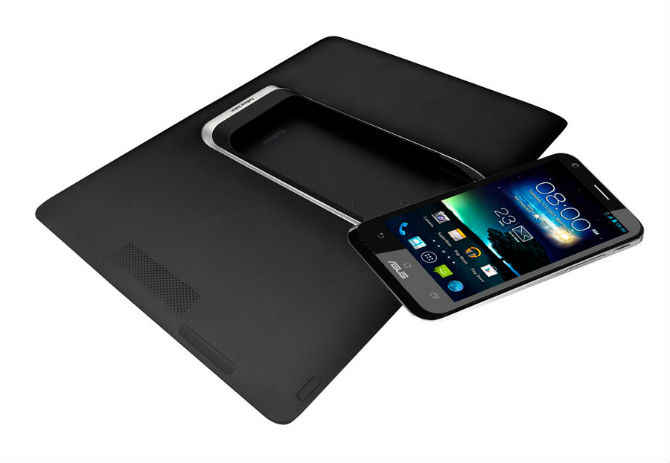 The Asus PadFone
The software's already there

The biggest reason quoted by most people when explaining their preference for desktops over mobile devices is that mobiles lack software that can be as useful as the ones on the desktop. With the proliferation of apps, that's also now become a truth from a bygone era. Unless you're talking about software like Maya, you will find apps that are able to do everything that desktop software can. A great example of how powerful mobile apps have become is the music album The Fall by electro-pop band Gorillaz which was recorded entirely using only an iPad.

This also becomes a moot point if the mobile device in question is like the Ubuntu Edge or the Microsoft Surface tablet which give you the exact PC environment that you're used to once the device has been docked, instead of just a large-screened version of the mobile environment, with the ability to run all the software and tools that you'd use on a PC.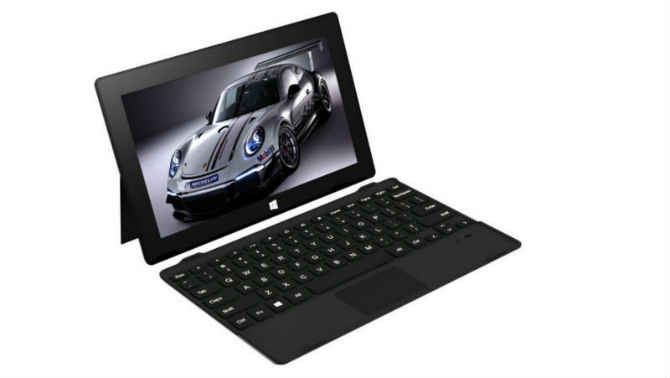 The Microsoft Surface tablet
Another factor is that Windows (or to a lesser extent MacOS) is not the only interface that people are used to today. A desktop environment based on Android will be a familiar one to most users out there and therefore will be suited to a larger desktop screen as well.

The industry already sees the potential

A single device that can change into a larger, entirely different one with the help of a dock is not just a concept. Over the last year and a half we've seen established PC makers experiment with hybrid devices- tablets that can dock with a keyboard and be used as a laptop like the HP Envy Split X2; and smartphones that can be docked into a display to create a tablet, that can further be docked with a keyboard to create a laptop like the Asus PadFone. Microsoft has bet fiercely on the hybrid concept as well, by creating an entire operating system that can be used on both a touchscreen tablet and a laptop. So, the atmosphere is ideal for dockable devices to hit the mainstream.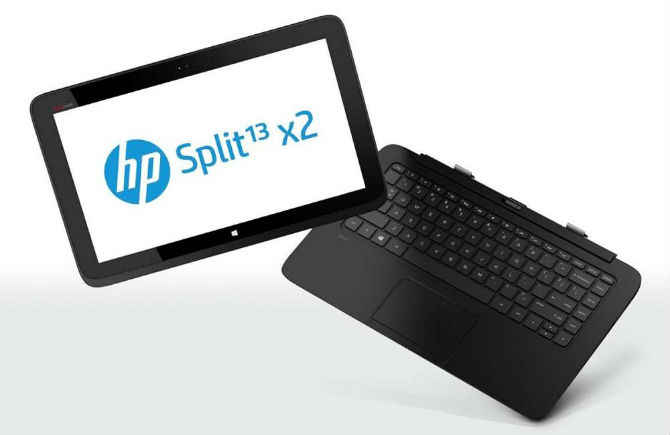 The HP Envy Split X2
With all the advantages that a dockable device brings to the table, it's surprising to see that the concept hasn't entered the mainstream so far. Hopefully, with more and more manufacturers warming up to the idea of hybrid devices and the adoption of single OS ecosystems, we won't have to wait long to reach a point where we need to only carry one device for all our computing needs.
Will you be interested in a dockable mobile device that can also be used as a full-fledged desktop or laptop? Let me know on Twitter @postwar or in the comments section below.