Apple is rolling out iOS 10.3 update to its customers today. This is likely the last major release to iOS 10 before Apple announces iOS 11 later this year at WWDC. The new update is available for devices currently running iOS 10 or newer. The OTA update is about 640MB in size. There is nothing outright exciting in the new update, but there are some tweaks which are worth looking into.
APFS: a new file system in place
This is a big update for your iPhone or iPad storage as Apple is finally shifting to a new internal file management system, called APFS. This is Apple File System (APFS) and it will replace the 31 year old Hierarchical File System (HFS) which was originally developed for Macs using hard drives. Apple did update the HFS system with HFS+ but that was still 18 years back. Hence, the HFS+ is still dated and not well equipped to handle the full potential of newer flash storage based devices to its fullest.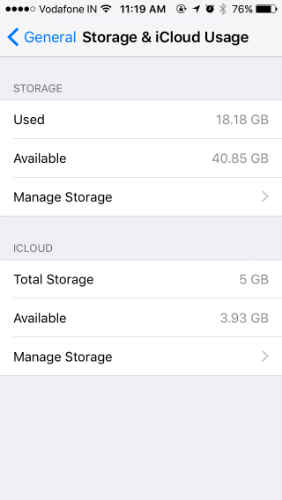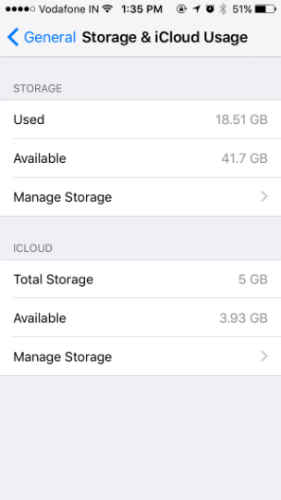 (L-R) Before and after the update
So, when you update your device to 10.3, the OS will automatically shift all your data on your device to the new APFS system. According to the Apple, this should technically increase the read and write speeds on flash based storage. The update will also bring some storage optimizations, which means you may get some added free space. In terms of security, APFS offers full disk encryption along with individual file encryption.
Apple will be updating its other products like MacOS, TvOS, WtachOS to APFS in near future.
Tweaks to Apple ID: Front and centre
Your Apple ID is now at the top of the setting stack and incorporates your Apple ID, iCloud, family sharing settings and more. The password and security section sits right at the top, and will prompt you setup your two-factor authentication if you haven't already done so. Inside the Apple ID you also get a list of all the Apple products and serial numbers you own. If you have iTunes installed on a Windows machine that is also shown here. However, Android devices linked to Apple account using Apple Music app arent shown in this list. You can also check how much iCloud storage you are using and how much storage is being consumed by photos, docs, backups and email.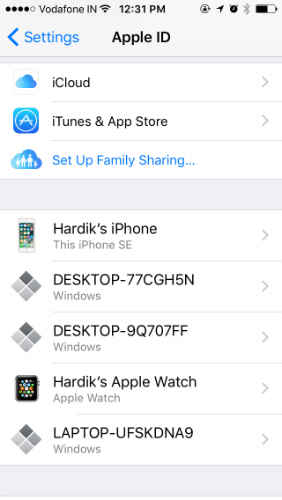 Last chance for 32-bit apps
Apple has been pushing the 64-bit app architecture since the last two years and it seems this might be the last year for 32-bit apps on iOS devices. You can check whether you have any 32-bit apps by going into the General tab in settings, then About, followed by Applications. Here you will have a list of all the applications which won't be compatible with "future versions" of iOS.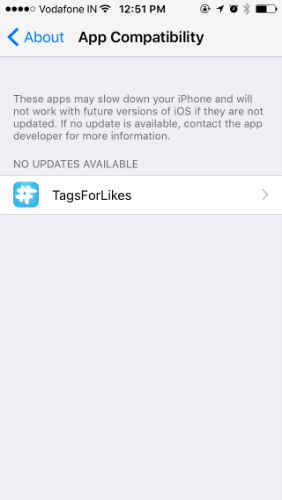 Removing 32-bit apps will essentially clear all compatibility issues which may arise with iOS11, but at the same time may remove a large chunk of old applications which have not been updated in a while.
Find My Air Pods
If you are one of those people who bought the new AirPods then there is something for you as well on the new update. iOS 10.3 has a new feature "Find my Air Pods" which will give the user the last known location of their wireless earphones. Although, the feature only works if your AirPods are in their case and if your phone is connected to the internet when you are looking for them.
Other features
Siri now supports cricket scores, and statistics for Indian Premier League and International Cricket Council.
New design tweaks in CarPlay such as easy access to last used apps and daily curated playlists.
Rent and watch movies across all devices on iTunes.
Hourly weather updates and support for 3D Touch
Support for Searching parked cars in Maps
3D Touch support in Podcast app. Episodes and podcasts are now shareable on messages.
Some Location and Privacy issues resolved.
Stability improvements.
Correction: This story earlier said that iOS 10.3 adds Apple Pay functionality in India, which it does not.