Micromax opened the door for budget smartphone manufacturers to bring in quad-core powered smartphones into India with the launch of the Canvas HD. The budget smartphone is powered by the MediaTek MT6589 SoC.
Other budget smartphones including the Xolo Q800, WickedLeak Wammy Passion and more launched their smartphones in India with the same SoC. Intex too is planning to enter the quad-core budget smartphone race.
However, is it too late for them to grab some market share? Mr. Sanjay Kumar Kalirona; General Manager– Mobile Business; Intex Technologies (India) Ltd gives us the answers.

We already have many domestic manufacturers who have set themselves up with budget quad-core phones. Why would consumers prefer Intex over the existing products?
The market is saturated with phones to cater to a varying palette of consumers with all kinds of budgets. However, the market leaders majorly focus on products that cater to hi-end consumers. We at Intex believe in democratization of technology and are endorsers of the fact that affordability should not be a limiting factor. Thus, we make products that are technologically advanced, feature rich, affordable and readily available to our consumers through the length and breadth of the country. These are the reasons why Intex would be preferred over the existing products.
The Micromax Canvas HD introduced us to the MediaTek MT6589 SoC. Will the new Intex smartphone house the same?
Yes.

Can you shed some light on the specifications of the smartphone?
Our quad-core phone will ensure better user experience than the phones that are currently available in the market. With the expertise we have, we are coming up with different set of product range which will combine great design and superior features.
To elaborate a bit more on our quad-core series; we are focusing on three major categories - touch, display and camera and of course the overall performance. We will deliver the best possible features and designs in these three focused categories.

What will be the name of the smartphone and what price can we expect it to launch at?
Though we cannot disclose the name of the gadget right now but it will be part of our Aqua Wonder series and will be priced close to 10 K.

Do you think it makes sense to launch a dual-core phone rather than quad-core and give the device some really good specifications in other areas such as the build, or the camera or even the display?
It wouldn't be right to compare a quad-core phone with dual-core processor phones. Dual-core phones hold importance for a segment that has limited internet surfing requirements and can bear with the usual speed of phone. But quad-core phones are for generation Y who needs it fast and gets annoyed if a phone hangs. With best of features in dual-core phone; the chances of phone getting conked off are maximum while dealing with a heavy file and that can lead to user's disinterest.

At Intex we are looking at both the segments and are trying to deliver according to customer's need and demand.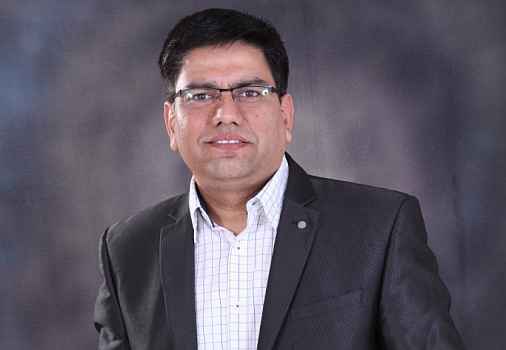 Mr. Sanjay Kumar Kalirona; General Manager– Mobile Business; Intex Technologies (India) Ltd.