Huawei's rather elaborate and extensive announcement of the company's new flagship phones, the P10 and P10 Plus, did much more than just announce specifications and colours. The two new phones are a big, bold challenge by Huawei aimed at the greatest players in today's ultra-competitive smartphone market.
While the specifications are already out and you can read all about them here, we decided to look beyond the hardware on offer. Here's looking at five things you need to know about the new Huawei P10 and P10 Plus.
Lot of iPhone in Android
If you observe closely, you will find a lot of semblance to the Apple iPhone 7 with the Huawei P10. From slightly curved edges, seemingly concealed antenna lines, a single capacitive Home button with multiple functions and integrated fingerprint sensor, and a new 'Portrait' mode with its camera for bokeh, Huawei has taken more than a leaf out of Apple's book.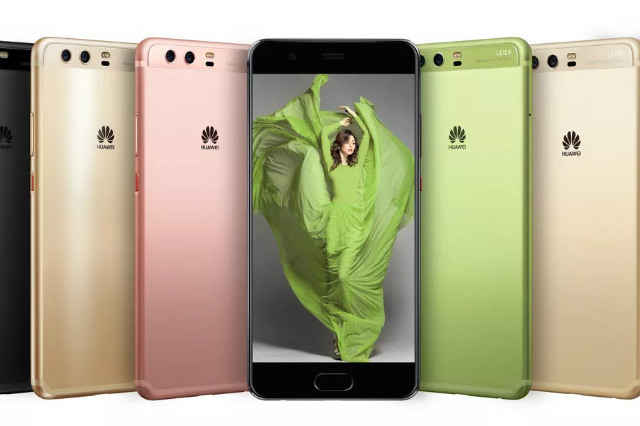 It doesn't seem like a negative thing, though. For one, the multi-functioning touch Home button works well to remove much clutter from the phone's operations. The Portrait mode remains to be tested, and the concealed antenna bands make the phone look rather 'clean' too, despite being very iPhone-like.
Incremental but significant camera upgrade
The new Huawei P10 uses a higher grade of Leica lenses, classified under its 'SUMMILUX' lineup. The P10 gets a pair of f/2.0 lenses, and the P10 Plus gets wider, f/1.8 lenses. Alongside, you get upgraded sensors, and the P10's dual-camera mechanism now uses a 20-megapixel monochrome imaging sensor for more emphasis on fine details and contrast levels. The RGB sensor has a resolution of 12 megapixels, and all of this is further paired with a new camera app with more manual controls.
While all of this may seem to be a rather small upgrade, it can still work for Huawei. For instance, the small upgrades claim to provide far superior colours and intelligent lighting features somewhat similar to Nikon's Active D-Lighting modes, which can actually make this phone the de facto choice for photography enthusiasts. Hence, despite seeming like an incremental upgrade, the Huawei P10 and P10 Plus can prove to be highly significant upgrades.
Machine Learning for better performance, with Kirin 960
Huawei claims that it now uses machine learning algorithms to lend adaptive learning of usage and behaviour on the phone, which in turn can compress less-used apps and optimise processes to make the phone as much as 20% faster than what it would be without machine learning.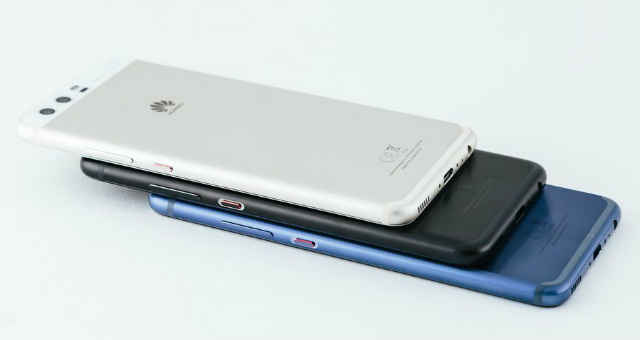 While we might not get to know of its effects straight off the bat, this is a positive move by the company. It also clearly shows Huawei's intent that it doesn't want to rely only on the phone's camera and the weight of Leica to sell the Huawei P10 and P10 Plus. Instead, it wants to give a wholesome experience to users, and is putting in effort to make it a seamless performer - an area where the Huawei P9 somewhat lacks in the long run.
Focus on essentials: compact form, large batteries
Keeping its focus firm on making the Huawei P10 and P10 Plus good overall packages, Huawei has presented reasonably large battery packs on the two phones. The P10 packs in a 3200mAh battery, and P10 Plus a 3750mAh battery.
On top of this, Huawei still counts compact phone lovers within its target customer group, and the standard P10 variant flaunts a 5.1-inch display with Full HD resolution. The P10 Plus carries a 5.5-inch, WQHD display for big screen aficionados, which frankly is also becoming the market standard for screen size. With these two factors, Huawei is seemingly focusing on essential elements - the ability to carry a phone conveniently (it is, after all, a device for your palms), and use it long enough.
We'll get to know more only when we use the two phones, but from what they announced, the Huawei P10 and P10 Plus seems fairly promising.
Going beyond pricing conventions
Prices for the Huawei P10 begin at EUR 649 (approx. Rs. 46,000), while the 6GB RAM-128GB storage variant of the P10 Plus, the most premium offering from Huawei till date, costs EUR 799, almost Rs. 57,000 in India by direct conversion.
We will get to know the final India pricing only in March 2017, but the international pricing is a fair indicator of Huawei stepping out of the good pricing-prime hardware game, to now focus on end-user experience and an attempt to carve out a niche for itself.
Many are touting 2017 to be all about user-optimised software performance, and Huawei seems to be listening intently.