It's clear by now that Huawei has to push ahead on its own, without the support of Android-maker Google and other U.S. companies ever since the Chinese giant was placed on the U.S. Entity List which bans the company from doing business with most U.S. companies. As a result, smartphones from Huawei and Honor that launched in the second half of this year have not shipped with the core Google services or GMS, that we take for granted. In fact, Huawei and Honor were pretty much absent from the Indian market for the better part of this year. The last Huawei phone to launch in India was the Y9 Prime in August while Honor's last device was the Honor 20 and the 20i in June. After that, radio silence, as far as smartphones were concerned.
But Huawei hasn't given up just yet. The company held a developer's meet in New Delhi last week, inviting a bunch of Indian companies who have prominent apps on the Google Play Store, to explain how Huawei Mobile Services and the Huawei App Gallery work. Interestingly, most of the app developers present already had their apps on the Huawei App Gallery, including Zee5, OYO, MXPlayer, Airtel, Paytm and the likes. And to get more developers on board, Huawei is offering up to $20,000 to develop and promote their apps on the Huawei App Gallery, the company's alternative to the Google Play Store.
Huawei's secret weapon to fight back against the US ban
The Android software that powers more than 90 percent of smartphones in the world, has two essential parts to it. One is the OS itself, which is open-source and can be used by anyone to power their hardware. The other is Google Mobile Services or GMS which is what makes all Android smartphones function similar. For instance, all GMS-powered smartphones come with the Chrome Browser, Google Photos and Google Drive to backup your photos and data, the Google Play Store with access to millions of apps and even Google Maps.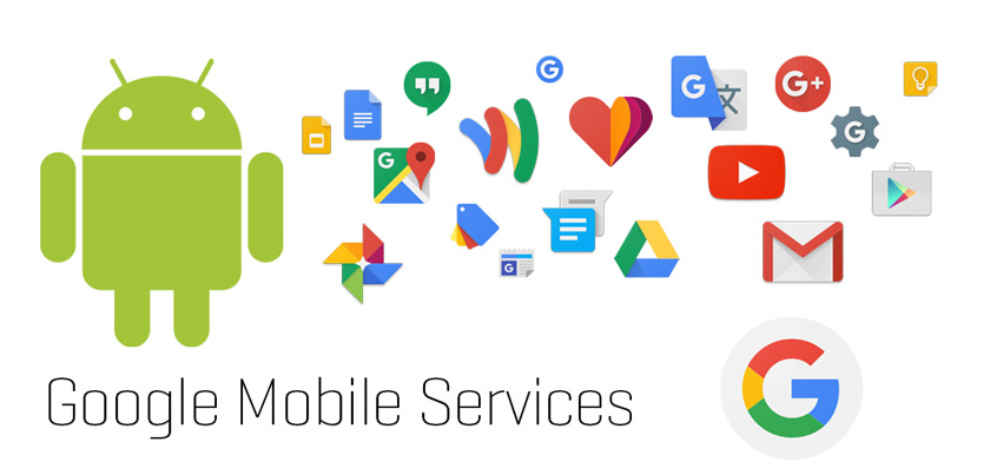 Google Mobile Services is the default offering that comes with all the common Google apps we take for granted
To enable these GMS-powered services, OEMs pay a licensing fee to Google, making it a business transaction with the U.S internet giant. Since Huawei is banned from doing business with the U.S, this becomes impossible for Huawei to provide those apps in smartphones launched after the ban was imposed. Huawei Mobile Services is essentially Huawei's alternative to Google Mobile Services.
As such, HMS offers more or less everything that GMS brings, just with Huawei at the center of it. As part of the core package, Huawei bundles alternatives to every feature of GMS, which includes a bunch of APIs, apps and services that enable Huawei smartphones to operate similarly to other Android phones, sans the Google services. The OS is still AOSP or the open-source version of Android, but instead of GMS, it will come with Huawei's own mobile ecosystem.
So your experience of using Huawei smartphones will be altered by the inability to store or retrieve photos from Google Photos, use Google Maps navigation, or even get push notifications from your Gmail account. With HMS at the core, all these will be handled by Huawei's own suite of apps.
The HMS ecosystem is not new. Huawei has been using it in place of GMS for phones made for its domestic market, China. Even in India, all Huawei and Honor smartphones come with HMS alongside GMS. Just that, in the face of the ban, Huawei is opening up the ecosystem for its global portfolio as well. According to a report by XDA Developers, the HMS ecosystem grew from 420 million in July 2018 to 540 million in July 2019, as well as the number of developers building apps for the platform, growing from 450,000 to 910,000 in the same period. The number of apps also jumped from 20,000 to 43,000 apps during that time.
Huawei has already been bundling HMS core along with GMS in its smartphones made for regions outside China. That is essentially how the company managed to grow its ecosystem over the past year. But just how easy is it to make apps for Huawei's ecosystem?
Getting app developers onboard HMS
Considering the wide reach of Huawei in the global smartphone market, it's lucrative for a developer to make their app available to Huawei and Honor smartphone users. If an app is already on the Google Play Store, Huawei said it will take less than ten minutes to port that same app over to HMS. For those building apps from scratch, developers can make use of various development kits within HMS to enable services like in-app purchases, ads, location, sign-in, and the likes. HMS also offers app analytics to developers to see how the app is being used by people.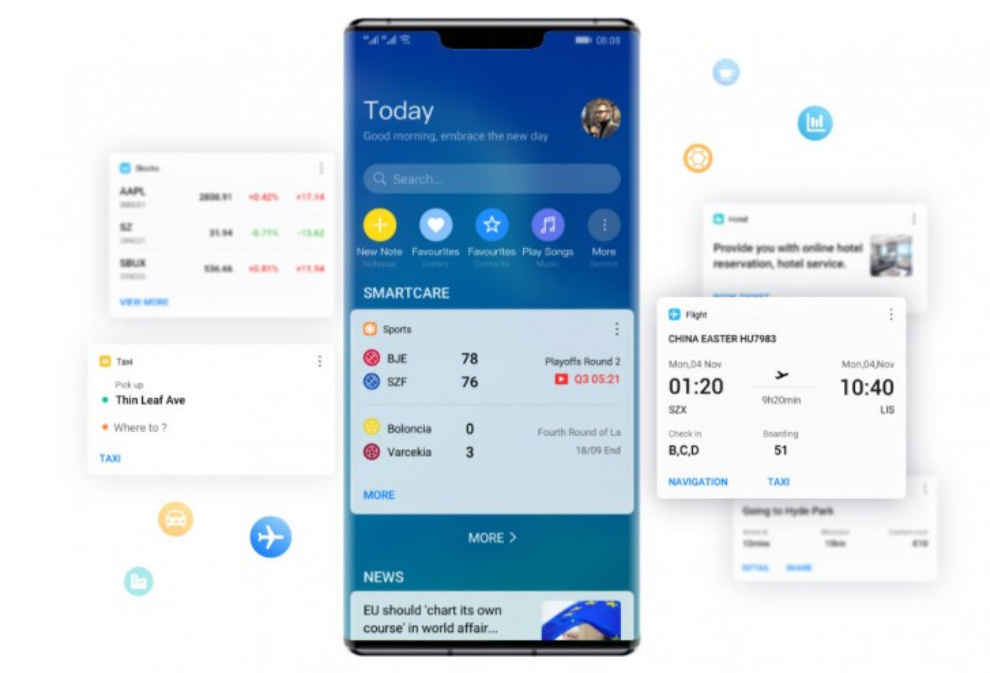 Huawei Mobile Services is the alternative for Huawei which will replace every Google app with Huawei's own.
According to Huawei CEO Richard Yu, the company plans to invest $1 billion to develop the HMS ecosystem. And to boost development around its systems, Huawei has started a HMS Ecosystem Incentive Program. Developing an app for HMS will rake in $5000 while making it exclusive to HMS will rake in $5000 more, with Huawei giving an additional $10,000 to promote it on the App Gallery. Furthermore, apps that make use of the HMS APIs will be incentivised with more money, going up to $20,000. As for the revenue sharing, Huawei will pass on 85 percent of the revenue to the developers as opposed to 70 percent on the Google Play Store.
The plan for 2020
With these reinforcements in place, Huawei and Honor will both start launching smartphones in India again. Charles Peng, CEO of Consumer Business Group at Honor and Huawei India told Digit.in that the Honor will restart its journey in India from January 2020. "A lot of new products will launch next month. You can join us in the launch event," he said. Interestingly, at least one of the products will run on the GMS ecosystem. Doing the math, it's easy to guess it would be the Honor 9X that launched back in July, with Android 9 Pie-based EMUI 9.1 with access to all Google apps. Mr. Peng had also confirmed the same back in October in an interview to PTI. Only, he had expected the smartphone will launch by the end of 2019. A new year sounds better for a fresh start, I suppose.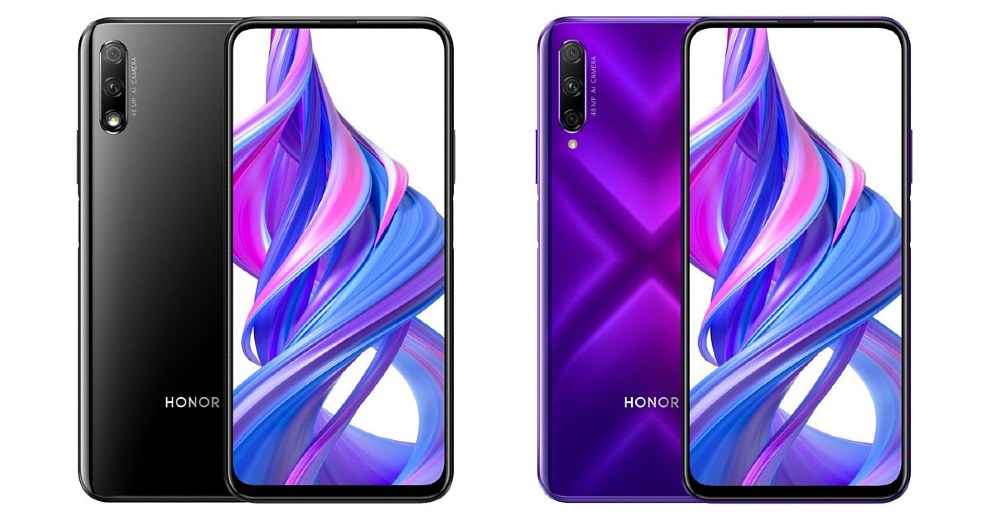 Honor will restart the journey with the Honor 9X in January 2020, with GMS installed.
Launching a smartphone with Google services that are now almost six months old may make Honor look desperate, but it could be a way to test the waters before plunging head-first without the familiarity of Google's services. The previous Honor 8X sold quite well in India, back when the company was growing with good momentum. In last year's festive season alone, Honor claimed that it sold more than a million units of the Honor 8X. The phone, in its time, offered a nearly bezel-less display with a rectangular notch, game-boosting GPU Turbo 3.0 and the Kirin 710 SoC. But above all, there was support for Google apps. The setup process was familiar to previous Android users, Google Search was the de facto window to the internet and Chrome the de facto browser. Google's strict control of the Android ecosystem ensured buying a new phone meant that you did not have to learn everything all over again. The Honor 9X will be the last such offering from Honor, for some time at least.
For Huawei, the P40 Pro is strongly rumoured to launch in India, sans Google apps. Provided Honor doesn't quickly follow up the Honor 9X with a HMS-powered device, the P40 Pro could be the first such smartphone. Huawei has used the P-series to showcase its advancements in imagery. The P40 Pro is also expected to do the same, but only this time, Huawei will have to rely on the hardware alone and hope that HMS ecosystem will not be much of a barrier in uptake.
Will HMS make a big difference in the experience?
At the Developer's meet in New Delhi, there were a couple of Honor 20 units imported from China that did not have the Google services enabled. It was solely powered by HMS, but looked and felt the same as before. The EMUI skin will be familiar to any previous Honor or Huawei user. Icons, Settings and the likes were all the same. But instead of Google Playstore, there was the App Gallery. The UI of the app store is a little different from Google's, but it's not that hard to figure things out. Huawei is centering the App Gallery around contextual discovery instead of the "Top Grossing" model that Google follows where the most popular apps always get precedence. That could mean that the app store will dish out the apps you need over apps that are most downloaded.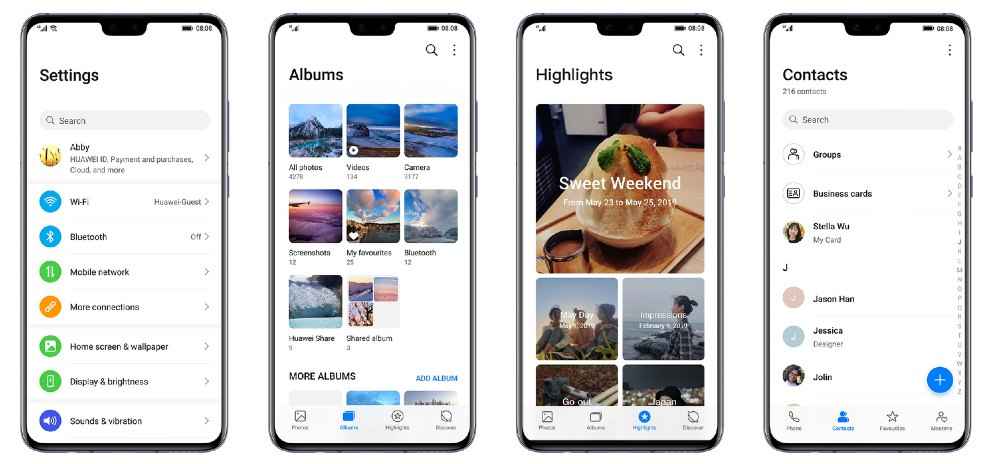 In fact, if you go back to an older device from the Chinese giant, you will find most of the apps and services that Huawei offers as an alternative to Google suite of apps and services. The company's secret weapon to counter the U.S. ban has been hiding in plain sight all this while. HMS has been present in all Huawei and Honor devices, albeit in a restricted manner, launched in India. The App Gallery, Huawei ID, Huawei Cloud, Huawei Search and the likes were all there. The situation is similar to most smartphones that are not Android One certified and use their own Android skin. Samsung, Xiaomi, Oppo, Realme and most other Chinese brands build their own layer of services on top of Google's in smartphones sold in India. Now that there's no Google services, HMS will take precedence.
Under HMS, things like the setup process, encryption, cloud storage, and even ads will be tailored by Huawei. That could make the experience of using Huawei and Honor smartphones a little different from others, but largely, things should remain the same as before.
What about Facebook, Instagram and WhatsApp?
While the smartphone's software is one thing, what makes Android the most popular operating system in the world is the number of apps it supports. The world's most widely used apps like Facebook, Instagram, WhatsApp and the likes are all headquartered in the U.S, and surely enough, not present in the Huawei App Gallery. We discussed this problem with Mr. Peng and he gave a chuckle and said, "if you asked me a month back if Microsoft apps will be available or not, I'd say of course not. But right now it is."
Microsoft was allowed by the U.S. Department of Commerce to sell software to Huawei in November 2019. And soon enough, the Microsoft Office apps started appearing on the App Gallery. Huawei is also allowed to ship Windows-based laptops globally. In fact, searching the App Gallery, we also found an official app of Twitter present. So even if presently there is no official support for the top three most used apps in the world, Huawei could ultimately get Facebook onboard, just like Microsoft.
Now you might be wondering if Microsoft and hopefully Facebook can come onboard, what's stopping Google from doing the same? After all, Google also generates significant revenues from doing business with Huawei. Provided it does, Mr. Peng confirmed that Honor and Huawei will go back to offering devices with Google's core services. But then again, it won't abandon HMS either, and the two will co-exist in Huawei and Honor smartphones together.
Yet, going by how invested Huawei is to build out HMS, especially for its global consumers, it could soon abandon Google altogether once it deems the ecosystem is ready. Huawei is in an excellent position to actually rival Google's domination in the smartphone space. As of now, Apple is the only other smartphone maker that doesn't rely on Google to supply essential services. And like Apple, Huawei also has total control over the hardware, including the chipset and even the camera. The company regularly designs its own SoCs and collaborates with companies like Sony and Leica to develop camera systems. Once the software ecosystem is ready, Huawei might just be able to exist alongside Google-powered Android phones and who knows, even thrive.