We are about a week away from Apple's iPhone launch of 2016, the annual extravaganza that sees people queuing outside stalls to be among the first to get their hands on an iPhone. Admittedly, the iPhone has been a pioneering device, and deserves much credit for leading smartphone innovation from the front since Steve Jobs introduced it back in 2007. After nine years, even though the iPhone may not hold the same novelty, it is still one of the most anticipated tech launches that we look forward to.
The iPhone 7, Apple's flagbearer for the next one year, has so far been leaked and speculated innumerable times. With every passing day, numerous sources have quoted insiders and analysis reports to state which set of features the iPhone 7 may present. We have even seen artists create renders based on the rumours and what the iPhone 7 may look like, and from these, we present to you everything that the iPhone 7 can possible be.
Build, Design: Redesigned antennae, new colour
Apple will possibly hold back a radical redesign of the iPhone for next year to celebrate its 10-year anniversary, and hence, we expect the iPhone 7 to largely resemble the iPhone 6s. Leaked photos and concept renders have shown redesigned antenna bands, and instead of the bands running horizontally across the top and bottom parts of the iPhone's rear, the new iPhone may have its antenna bands fused with the edge of the device.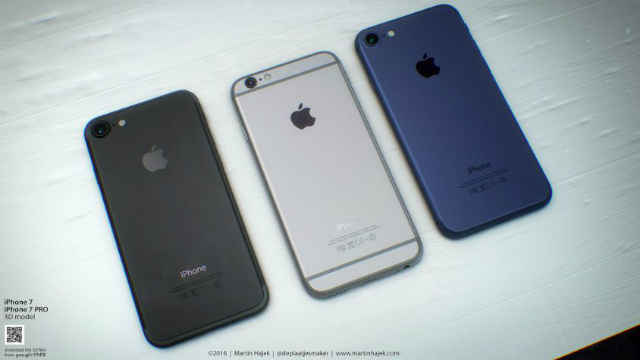 There is also a new colour variant of the iPhone - Space Black - that is being expected. The front facade should remain the same, and although there have been talks about the physical Home button being removed for a 3D Touch Home panel, we do not expect to see that on this iPhone. 2017, perhaps.
Camera: Dual-rear camera on Plus variant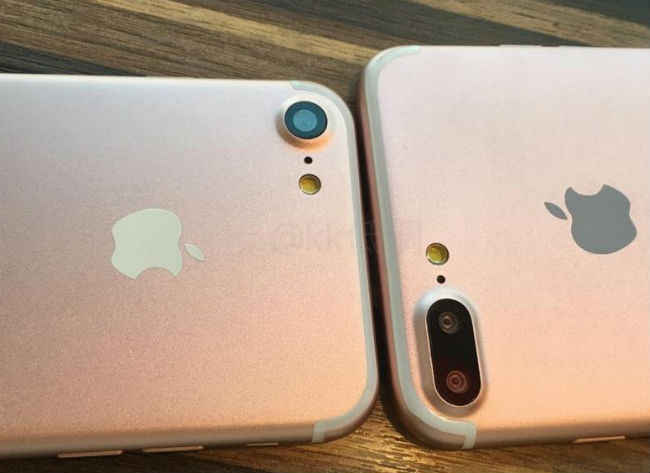 While the standard iPhone 7 will probably get a standard single-unit primary camera (albeit an upgraded one), the iPhone 7 Plus is expected to house two rear cameras. We aren't entirely sure how Apple intends to implement this, but we expect Apple to present improved algorithms and pack in more features like OIS to challenge for the throne of the best smartphone camera.
Processor: The Apple A10, with 3GB RAM?
While the A10 SoC is certainly going to power the iPhone 7, a few floating rumours have also suggested that the iPhone 7 will come with 3GB of RAM to make the best use of Apple's seamless integration with its software, and the host of features that iOS 10 will add to the device. After much ado, Apple finally increased the amount of RAM to 2GB in the iPhone 6s, and with even more features added to iOS, it is quite possible that Apple will upgrade to 3GB of RAM on iPhone 7. The A10 SoC should also ensure faster, smoother performance. Even in terms of storage, the iPhone 7 is expected to present minimum 32GB of internal storage, and go up to as much as 256GB!
Battery: Bigger, 1960mAh unit expected
The battery is one of the areas where the iPhone has suffered behind its compatriots, and despite word of an upgraded 1960mAh battery unit, many may find this disappointing, too. With higher performance and more resources to handle, will a 1960mAh battery pack suffice for the iPhone 7? We cannot help but be slightly skeptical.
Audio: No headphone jack!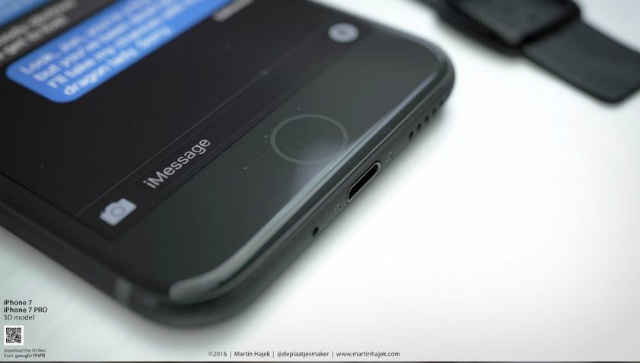 This has by far been one of the most discussed rumours, and we may actually find the iPhone to not host a 3.5mm audio port on its chassis. Leaks have spotted the iPhone 7 to only house a Lightning port, and come with a Lightning-to-3.5mm adapter. This may be Apple's way of preparing to completely do away even with the adapter on 2017's iPhone, and urge audiomakers to create versions of popular headphones with Lightning port connector.
iOS 10: A host of new features here
Lock screen widgets, more 3D Touch functionality, upgraded iMessages and numerous other refinements is what you're looking at, in iOS 10. Click here to read more!
Other rumours: OLED display, waterproofing…
These are features that have been talked about, but we do not expect to see them in the iPhone 7. Apple is expected to move to OLED displays, and even present waterproofing on its phone (finally!), but we may just have to wait for another year to actually see them materialise.
To sum up all of these, the iPhone 7 seems to be a precursor to the significant upgrade that Apple may present with 2017's Anniversary Edition iPhone. These features mostly seem incremental, and amid falling iPhone sales, Apple will be hoping that the iPhone 7 can live up to present expectations!