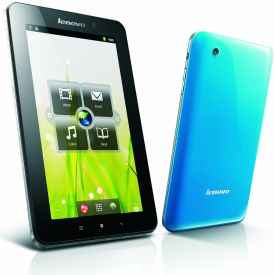 Lenovo
released the IdeaPad Tablet K1 a few weeks ago, but has evidently decided that one tablet just isn't enough. The company showed off three more this week, including two Android tablets aimed at very different markets: the ThinkPad Tablet and the
A1
.
First is the ThinkPad Tablet, a Honeycomb-running, 10.1-inch tablet that is aimed squarely at the business market. It's got a full USB port, an SD card slot, a SIM card slot, and a mini HDMI port, along with all the standard tablet trappings like an Nvidia Tegra 2 processor and dual cameras. It's a lot like the K1, with most of the same software tweaks, but has two big differences: its buttons, and its pen.
Let's start with the pen. The ThinkPad uses N-Trig technology to make pen input a key feature in this device, and there's a pen built into a pop-out slot in the side of the ThinkPad Tablet. You can use the pen to annotate photos, navigate around the device, or even type. (Lenovo developed a Swype-like keyboard that you can use with the pen, or you can, in Palm Pilot-style, write letters in a dedicated space and have them typed for you.) It works well, and is certainly something vertical markets would want, but pen input doesn't seem to be high on the consumer wish list for a tablet.
[RELATED_ARTICLE]
The ThinkPad Tablet also has four buttons on it—real, true, hardware buttons, which are increasingly rare on tablets. One button takes you home, another (the largest by far) goes back, the third goes straight to the browser, and the fourth locks rotation. I'm not sure those would be the actions I'd choose for my tablet's only four hardware buttons (locking rotation just isn't that common a thing to do), but I do like having the hardware buttons to make at least a few things easily accessible.
There's an optional accessory, also likely to do well with businesses, that adds a keyboard to the ThinkPad Tablet. Like the docking station for the Asus Eee Pad Transformer, it connects directly to the tablet, turning it into something like a pseudo-laptop.
Otherwise, the ThinkPad Tablet struck me in a few minutes of hands-on time to be much like the K1. There are some clever software enhancements aboard, but it's large, laggy, and too prone to crashing. This tablet is for professionals and vertical markets, and the pen and N-Trig technologies might help it do well, but I don't see this being a smash consumer hit.
More interesting to consumers should be the Lenovo IdeaPad Tablet A1, a 7-inch tablet. It runs Android 2.3, "Gingerbread," a phone-friendly operating system. It's also running a slightly outdated, TI-manufactured 1-GHz Cortex A8 processor. But there's a saving grace here: it costs as little as $199 (for 16GB of storage).
$199 buys you what seems to be a solid, well-built tablet, and if the HP TouchPad firesale taught us anything it's that people want cheap tablets badly. The A1 has a 1,024-by-600 screen, Bluetooth and Wi-Fi, front- and rear-facing cameras, weighs about 14 ounces, and comes in blue, black, white, or pink. The body is made of a magnesium alloy, and is drop and shock resistant—this tablet is made to be tossed into a bag. Most of Lenovo's customized apps and widgets are aboard as well.
Other than its price, the most intriguing thing about the A1 is its offline GPS. Most tablets need a Wi-Fi connection to use GPS functionalities, but the A1 can be used just like a standalone GPS, with an app called NavDroyd. Standalone GPS devices are often not much cheaper than $199, which should makes the A1 immediately more compelling to anyone in the market.
Lenovo appears to be trying to saturate the tablet market with something for everyone. There's the K1, a do-it-all iPad competitor; the A1, an inexpensive, on-the-go tablet; and the ThinkPad Tablet, for the hard-working professional and business. Whether any or all catch on, when the iPad currently seems to dominate all three markets, is anyone's guess.
---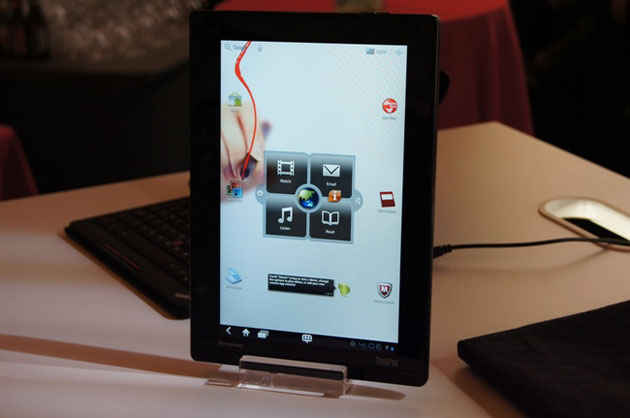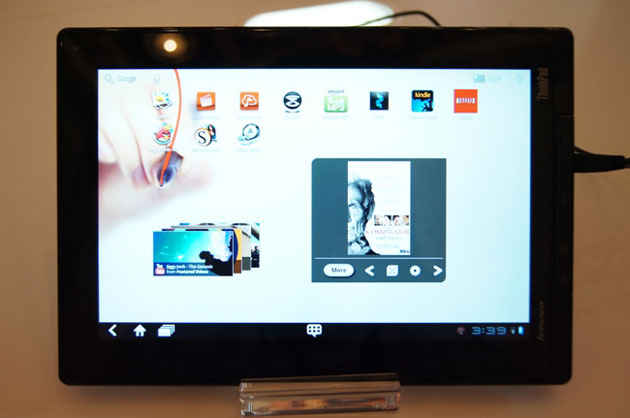 Thinkpad Tablet - Buttons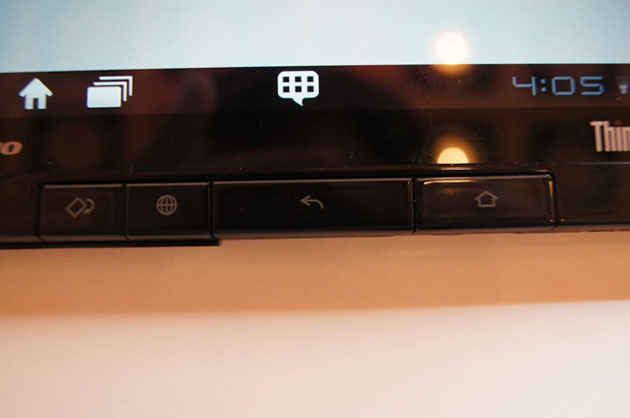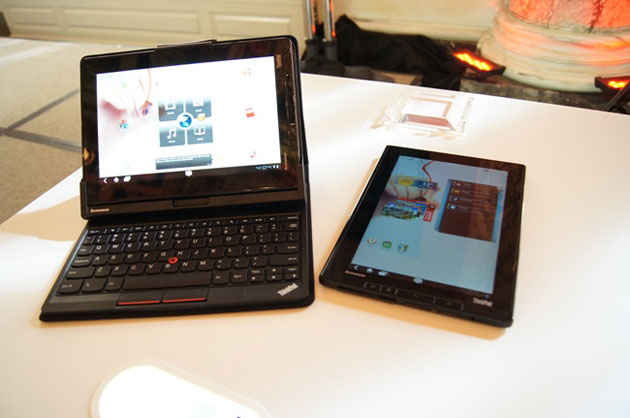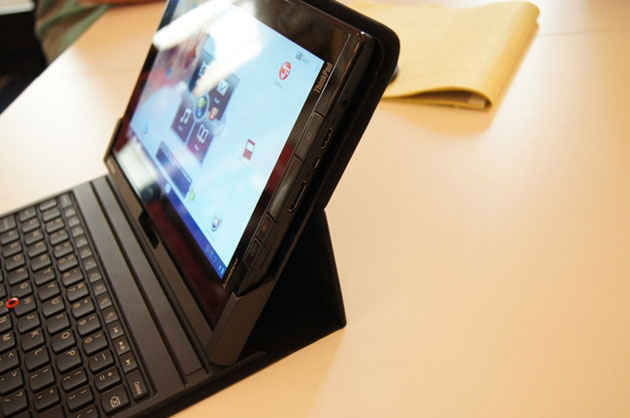 See the rest of the Lenovo ThinkPad and A1 Tablet slideshow, on the next page Copyright © 2010 Ziff Davis Publishing Holdings Inc.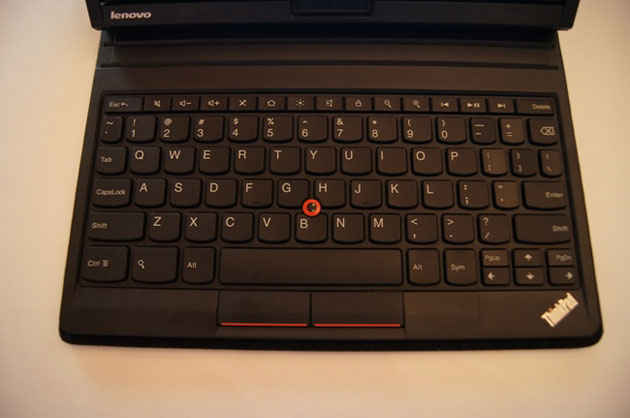 Thinkpad Tablet Connector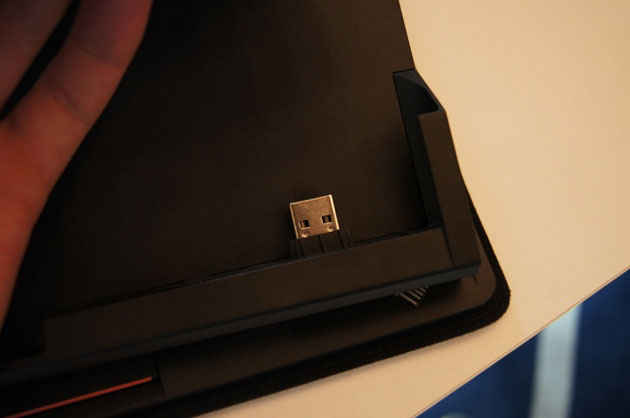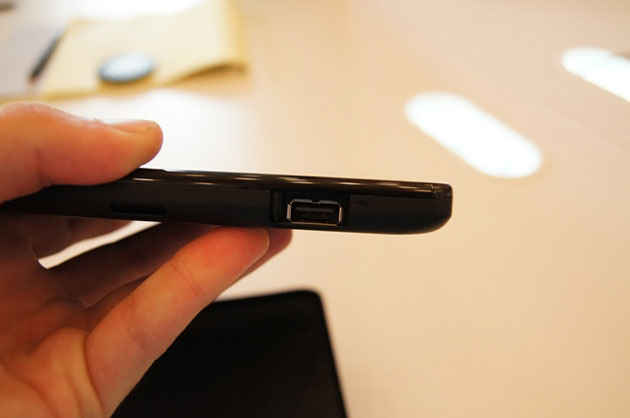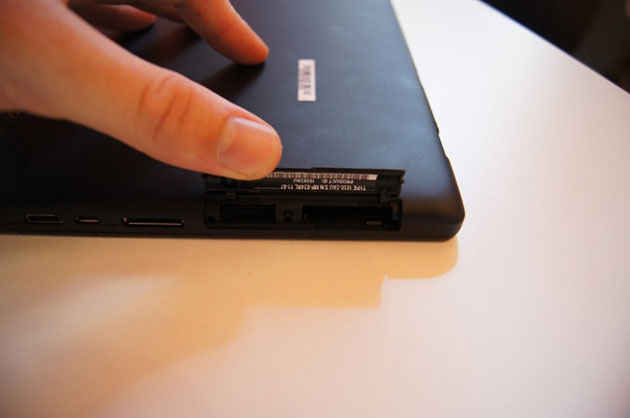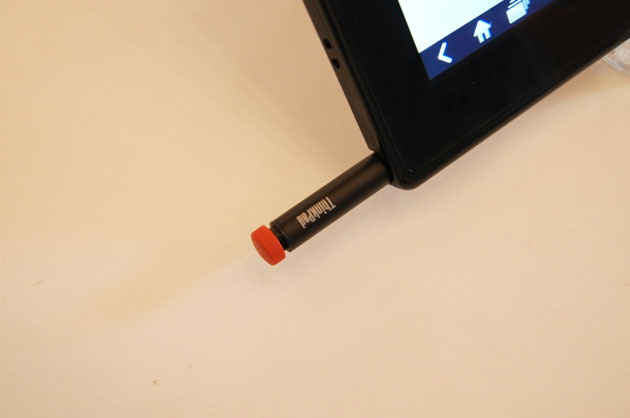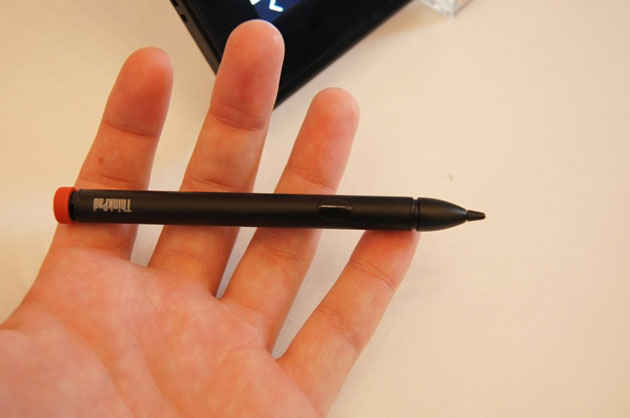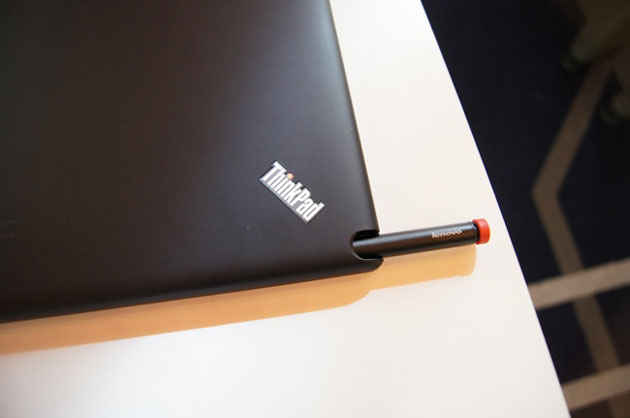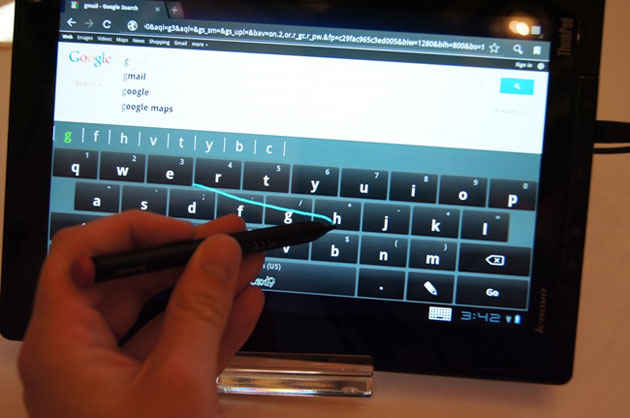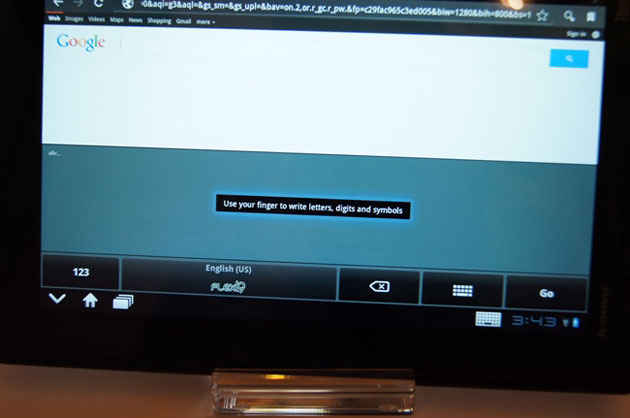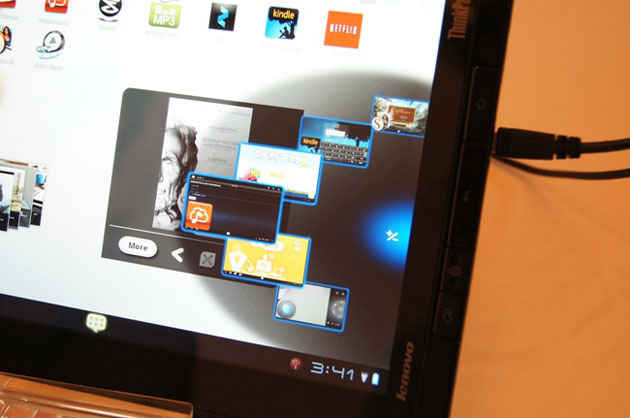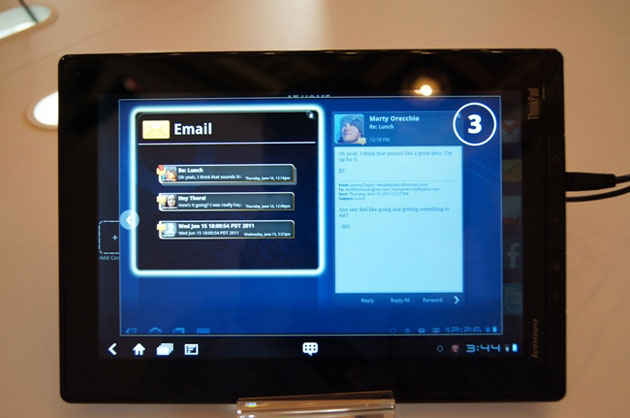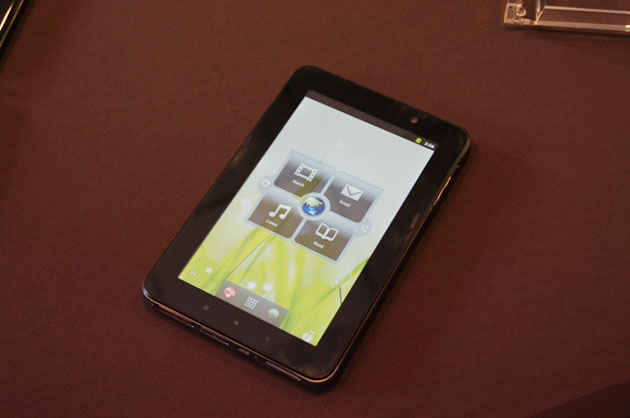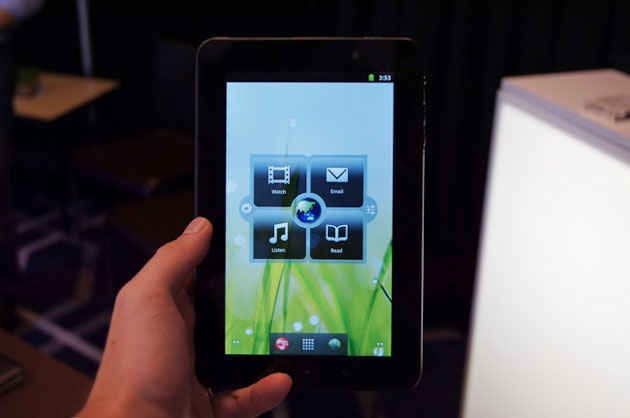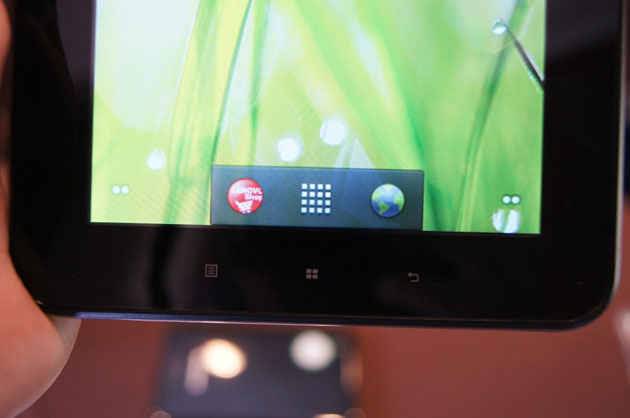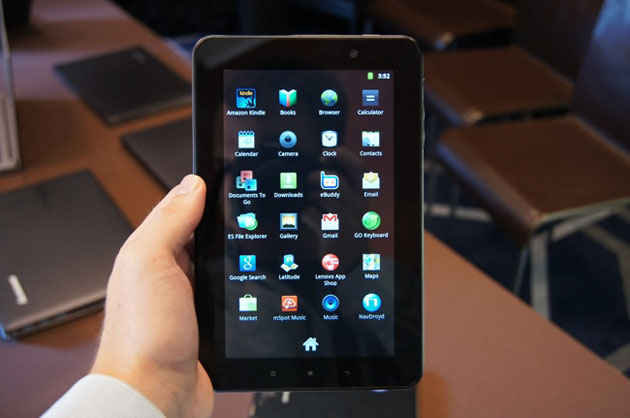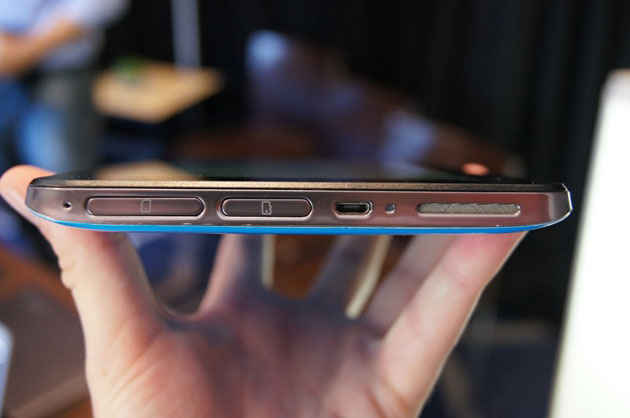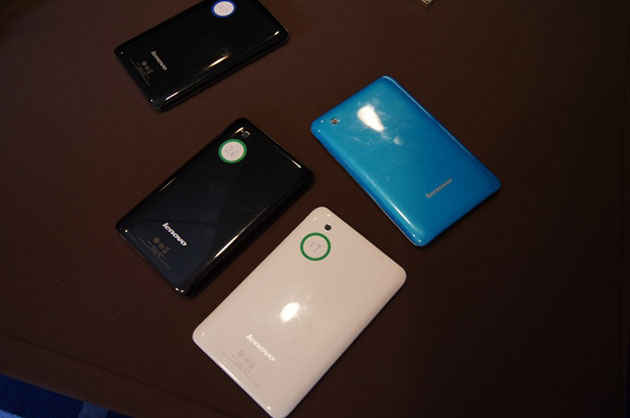 Copyright © 2010 Ziff Davis Publishing Holdings Inc.