Gionee was the first Chinese smartphone vendor to enter India, and since then, its mass appeal has been a big reason for Micromax's recent misfortunes. Launched today, the new Gionee A1 is the company's latest flagslhip, although it runs on the Helio P10 SoC. Having spent a while with it, here's what we think of it so far.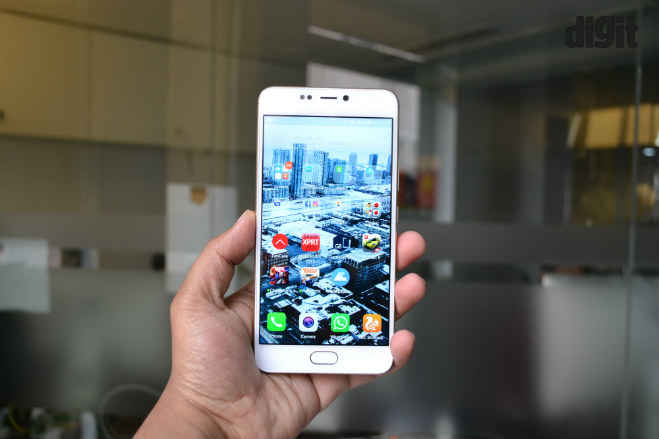 Build and Design
The Gionee A1 is not radically different in terms of design, and has rounded sides and corners with chamfered edges to the front. However, it somewhat resembles most budget smartphones available today. Looks, of course, are subjective, and upon first impressions, we are left with mixed feelings about it.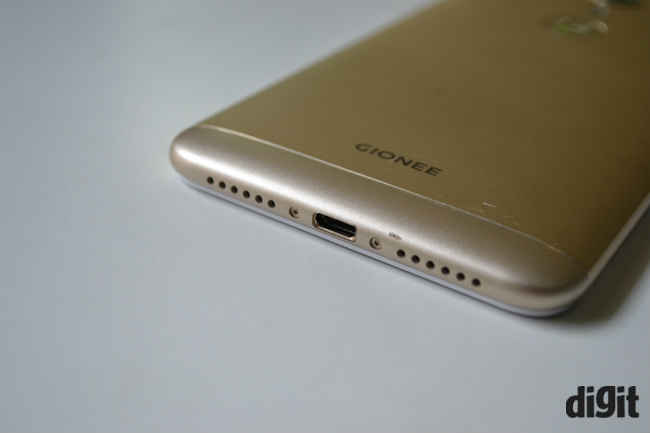 The rear panel is made of metal, and the front has 2.5D Gorilla Glass. All of this adds a premium feel to it, which on initial inspection feels better than Xiaomi's Redmi series, or even the Moto G5 Plus. The power button and volume rocker are to the right, and offer good feedback. The fingerprint scanner is integrated with the physical home button, and remains active even with the display switched off.
Display and UI
The 5.5-inch AMOLED display of the Gionee A1 produces natural colours, which is not as oversaturated as what most AMOLED panels look like. Touch response seems smooth, and there are no major irregularities here.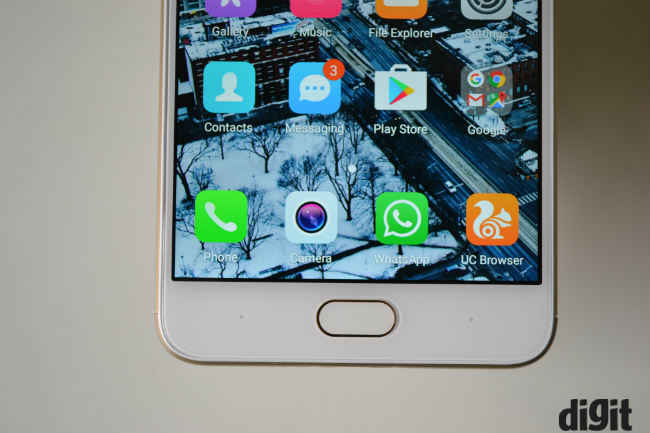 Gionee's Amigo OS runs atop Android Nougat, and in what is a good thing, it also gets Google Assistant. There is no app drawer, and other features of the UI include a Themes app, a quick action menu (which you can access from a swipe up the bottom of the display), and even the fingerprint scanner has a hidden menu.
You get 52.61GB of usable space on the Gionee A1, along with 4GB of RAM. On overall terms, the Gionee A1's UI offers decent performance and is quite usable. The only issue that we have faced so far with it is Internet connectivity. In two instances during our initial usage, the phone dropped mobile data and WiFi connectivity, and connected back only after a restart. This could be specific to this particular unit, but that would require further testing to confirm.
Performance
The Gionee A1 is powered by a MediaTek Helio P10 SoC, of which we have not managed to obtain good results. However, Gionee seems to have made the best of it. The octa-core SoC is clocked at 2GHz, and seems to fare well for overall everyday usage. There is, however, a hint of a lag, although it does not really hinder the overall usage. Most menus run smoothly on this one, and games run at 30fps at best albeit inconsistency.
Load times appear longer than what we have seen on other smartphones. Apps often showed blank screens when loading, and playing Asphalt 8 froze the phone for a bit before opening.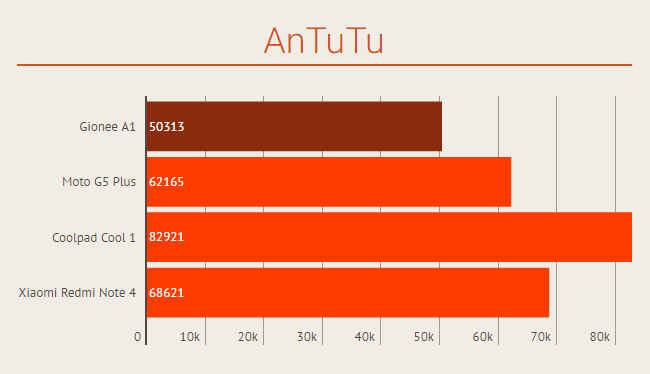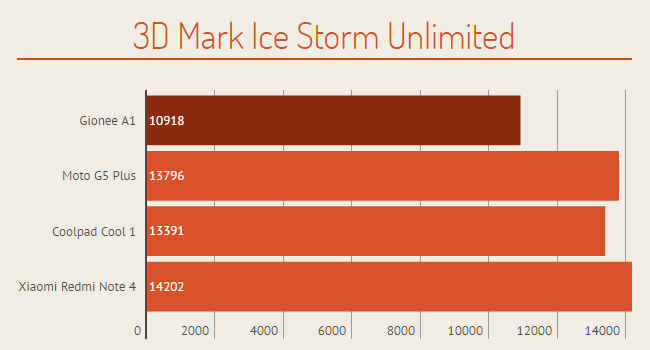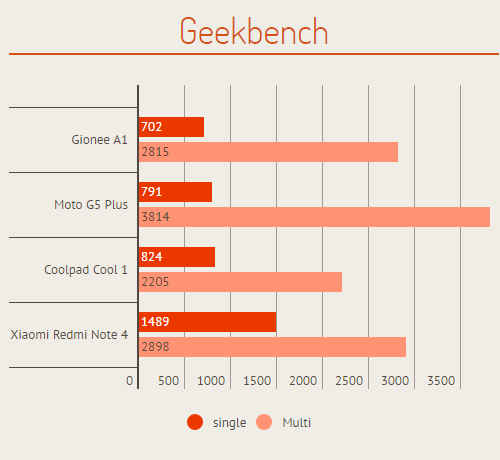 Battery Life
Gionee has put a large 4010 mAh battery on the A1, and upon initial usage, it did not seem entirely groundbreaking. In our short few days, with half an hour of gaming, about 2 hours of music streaming, 40 minutes of GPS navigation, an hour of calling and social media browsing, we obtained about 10 hours of battery life from this device, which seems only about average.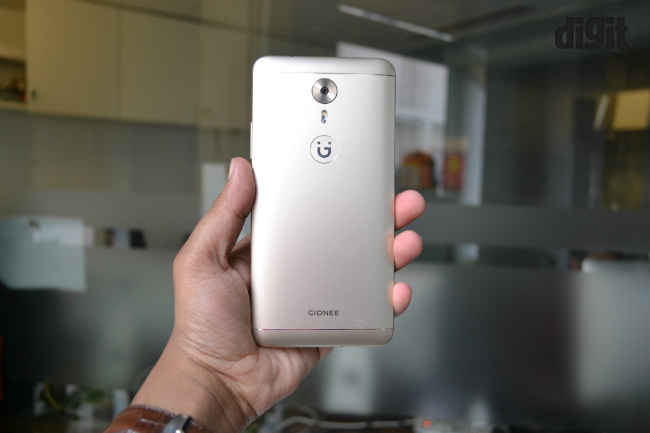 Camera
The prime feature of the Gionee A1 is its camera. Initial usage shows the 13MP rear camera to produce impressive photographs in terms of colours, sharpness and details. Photos shot in daylight conditions produce vibrant colours and decent white balance in the initial shots that we have taken. Overall details seem quite decent, too.
Low light photographs seem to produce coarse noise, and we await further analysis to give our final verdict.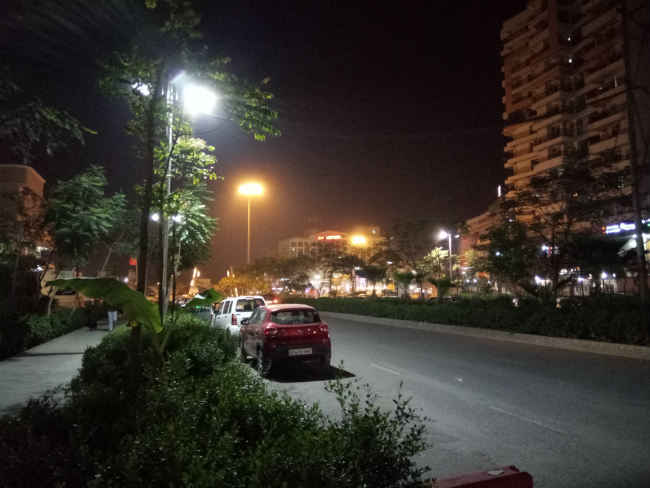 The 16MP front camera seems to produce good photographs, retaining skin tones fairly well in well-lit conditions. Low light selfies may suffer a bit, but Gionee has added a front-facing flash to resolve that. The camera app presents a number of modes, and seems fairly responsive so far.
Our first thoughts
Overall, we think that the Gionee A1 has the makings of a decent smartphone, one which may offer fairly positive overall usage. The display and camera seem impressive, although we expected better design from the Gionee A1. Performance, however, does not seem too inspiring, at least on initial usage.