It's hard to differentiate smartphones of late, with stereotyped designs and hardware headlining all. At yesterday's launch, Vivo's story remains the same - yet another smartphone that is good in its own right, but presents nothing to differentiate itself from the pack, or rather, the herd of devices lined up to claim glory.
It's all the same: While Vivo claims the devices to be incredibly fast, there is nothing to really stand as proof of this claim. Sure, the phones are reasonably zippy. I have only spent about 15 minutes with each devices, and I have a strong inkling that it will face stutters in the long run. The Funtouch OS 2.5 UI is as inspired by iOS as I was by Batman as a kid, and you only need to swipe down on the Home screen to know why.
But all of this is okay: everyone claims their own device to be the best around, and it is okay to take cues from another software, as long as the implementation is well done. While I haven't used the phones extensively enough to call the implementation of iOS-mimicking features good, they seemed quite neat. Also, I'm hoping that the 'fun' living room element to FunTouch OS is still present.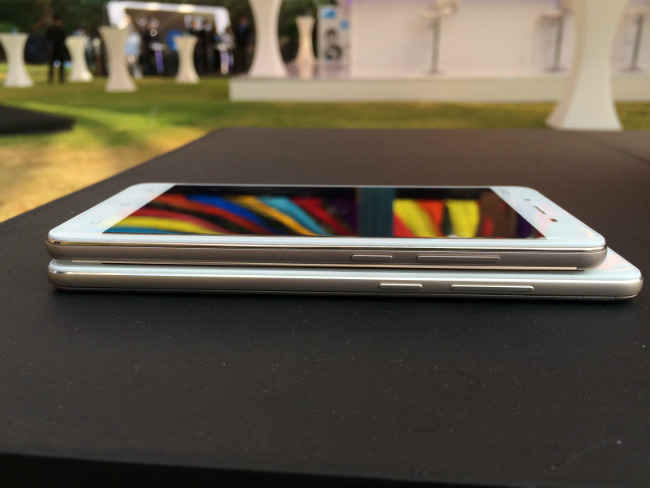 As devices, the Vivo V3 is powered by Snapdragon 616 SoC, with 3GB RAM and 32GB internal storage. It will compete directly with the Honor 5X, which is a good Rs. 4,000 cheaper. The 5" HD display seemed decent, and although the screen was reflective, it was amply bright and crisp, and was easily readable under direct sunlight. But seriously, who buys a 720p display at this price any more!
The V3 Max is powered by Snapdragon 652, with 4GB of RAM. They said it is fast, and it sure seems to be. Both the devices have 13MP cameras on the back, which worked smoothly and was quite fast, and even seemed to preserve good amounts of details and reasonably accurate colour details in the photos clicked. It remains to be seen how it works in daily usage. The Vivo V3 Max(₹ 17979 at amazon) is also the first device to run on Snapdragon 652 in India, and after seeing the performance of the Snapdragon 650 in Xiaomi's Redmi Note 3 and initial usage of this device, it seems quite promising.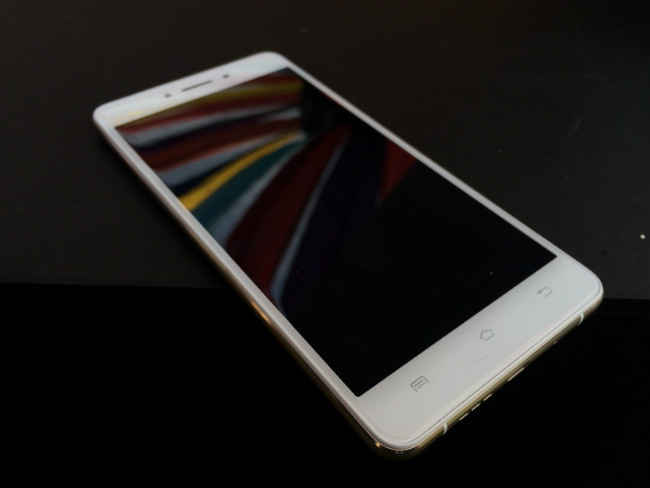 What I liked about both the devices is how easy they were to hold. The smaller V3 fits in really well, and while the V3 Max is definitely larger, its slimmer profile coupled with decent build makes it easy to hold. That, however, calls for a check regarding the pricing. At Rs. 17,980, the Vivo V3 is definitely quite overpriced, over its competition. You can still justify the Vivo V3 Max being priced at Rs. 23,980, but Vivo missed a train here by not pricing it more competitively. For a company that reiterated its focus on India with 10,000 retail outlets across 400 cities in 22 states all over India, the key to giving these devices a platform would have been in pricing each of these at least Rs. 4,000 lesser.
The Vivo V3 and V3 Max are decent devices, with a display that impressed upon first sight and the promise of good performance and camera, and even the UI seemed quite interesting. The only point where it does not impress is its pricing, and in India, such factors are key to making devices successful. Nevertheless, we'll wait till we get the devices in hand for our final judgement.
Check the videos below to take a closer look at the devices:

Vivo V3 Max first impression

Vivo V3 first impression