Almost every single smartphone manufacturer offers a model they consider to be their flagship. These devices tend to be packed with state of the art hardware and offer features that set them apart from other phones out there. So naturally, these devices are very desirable among the populace. However, with so many features on offer, figuring out which one to buy can be tricky. Let's see if we can cut through the jargon and help you understand what you need to look for in your next flagship smartphone.
Display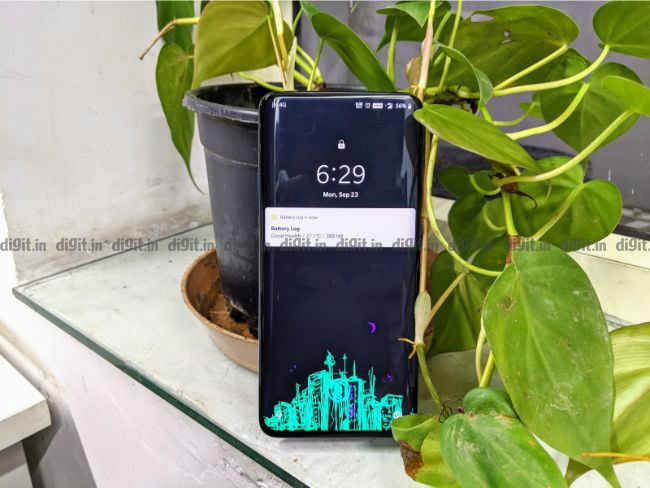 Panel type
Modern smartphones offer either an LCD panel or an AMOLED panel. Most modern flagship devices tend to offer an AMOLED panel. That's because these panels tend to offer more vibrant colours as compared to their LCD counterparts. Further, AMOLED panels work differently as well. Instead of a backlight, each pixel in an AMOLED panel produces light independently. This means that each pixel can be turned completely off. This has two benefits. First off, it allows for much deeper black levels, so you do not have to look at splotches of grey where it's supposed to be black. Second, it allows for features such as an Always-On display, while not taking a big toll on the battery life since the entire screen is not on.
Refresh rate
Modern flagship phones are finally starting to break free of the 60Hz refresh rates. Currently, higher refresh rates start at 90Hz and go up to 120Hz in smartphones. But what is it all about? Well, the refresh rate of a display is the number of times the screen redraws itself in a second. It is measured in Hertz (Hz) and the term should be familiar to any gamers. Higher refresh rates mean smoother transitions and animations with less motion blur. Higher refresh rates also help with gaming as games tend to be quite fast paced and the low motion blur really helps. However, not all games currently support higher refresh rates. But this number should increase over time.
High Dynamic Range
Many modern smartphones now offer displays that support High Dynamic Range (HDR). HDR allows for a better video watching experience though improved brightness and contrast. There are two main standards of HDR on offer, HDR10+ and Dolby Vision, with modern flagship devices offering either one, or both versions. Of course, the source of the video should be in HDR in order to make use of the feature. Thankfully, many streaming services have started offering HDR content on their platforms.
Resolution
This one may seem like a no brainer, but there is more to it than meets the eye. Of course, You could go for 4K displays on phones, but that comes with drawbacks. Some argue that such a high resolution will not matter on a relatively small smartphone screen, like it does on TV. As such, it makes the phone needlessly expensive. So, most smartphones manufacturers tend to offer a 2K display on their flagship devices as it offers a good balance.
Design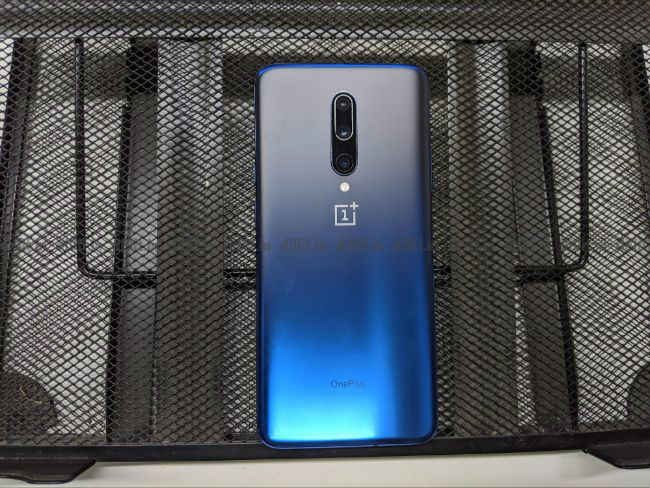 In-display fingerprint sensor
Traditionally, manufacturers placed the fingerprint sensor either below the display, or on the back panel. However, a new trend of in-display fingerprint sensors seems to have taken the market by storm. As the name would suggest, in-display sensors (also known as under-display sensors) are located just behind the display and work through the display itself. This system helps give the phone a cleaner look as manufacturers don't have to create a separate indentation on the body to house the sensor.
Pop-up camera
In their quest to get rid of the bezels around the display, phone makers ran into a little problem. Namely, the front facing camera. They couldn't remove the front camera, so many decided to go around it, quite literally in fact. As such, you got the notch and punch-hole designs. Of course, some manufacturers decided to hide the front camera completely, which is how we got the pop-up camera. As the name would suggest, the pop-up camera hides the camera within the body, and pops it up when needed. With this design, manufacturers can strive to offer thinner bezels without anything getting in the way.
Performance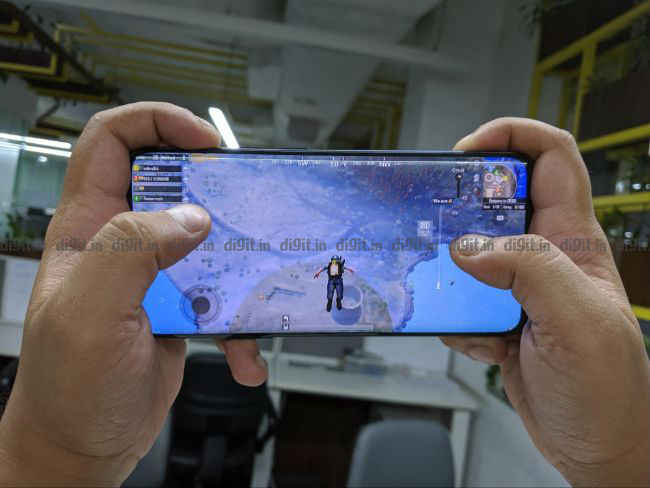 Processor
Flagship-grade smartphones deserve flagship-grade performance and many pack the best chipsets currently available. The most common chipset that one may find on such devices is the Qualcomm Snapdragon 855. This chipset sports eight cores and is based on the 7nm manufacturing process. This process makes the chipset more powerful and efficient as compared to larger processes such as ones with 14nm. Further, flagships also come with a range of AI-based features and these chips are powerful enough to meet those requirements.
Memory
Modern Android flagship devices now tend to offer 8GB of RAM, although there are some which offer a whopping 12GB RAM. As far as storage goes, 128GB seems to be the minimum among flagships, with memory offerings going up to 512GB in general.
Android version
This one is pretty straight forward. Flagships need to offer the latest version of Google's mobile operating system. Not only that, but they should offer at least two years of software support so users get to enjoy two years of version updates as well as security updates.
Camera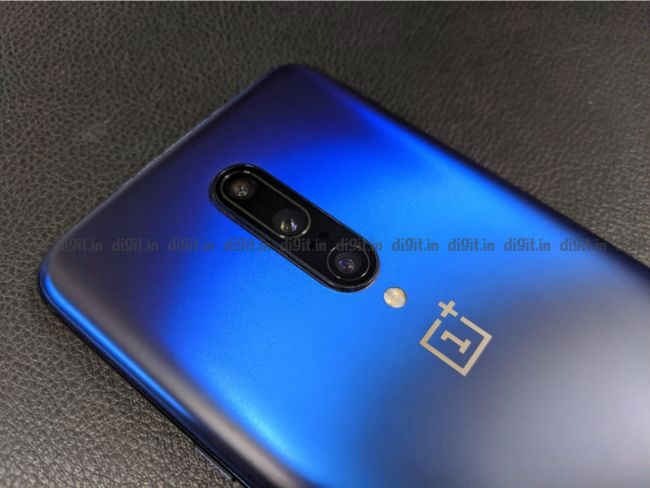 Rear camera
Multi-camera setups seem to be the in thing right now. While the primary camera works just like you would expect it too, the others add a bit of a pizzaz to the way you shoot. For example, the second one may offer a telephoto lens, or a wide-angle lens, thereby giving you more flexibility. Of course, many manufacturers now offer all three on a single device. Giving the user even more options.
Front camera
In the age of social media, your selfie game needs to be right up there. As such, the front camera needs to be able to deliver. Not only should the front camera offer features such as a Portrait mode and more. There may also be a beautification mode that you can use to remove a few blemishes before posting the photo online.
Multiple photography modes
Flagship devices usually offer some of the best smartphone cameras. As such, they need to offer multiple modes for users to get really creative. Aside from portrait mode and panorama, they can also offer a specific night mode, slow motion video, time lapse and a pro mode that gives you complete control over the camera's many features.
Battery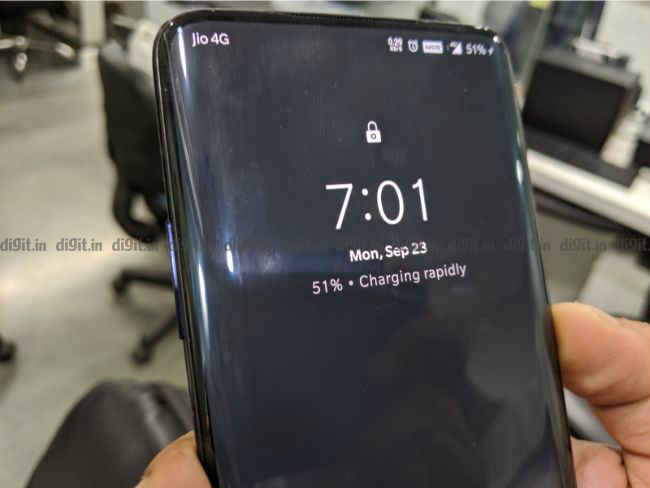 Battery capacity
Most flagships tend to offer batteries that should ensure a day's worth of power, and maybe even more. Thanks to modern, efficient technology, they do not have to utilise huge batteries in order to make this happen. Relatively modest sized batteries can offer at least a day's worth of power while still ensuring a svelte design.
Fast charging
No one likes to wait for their phone to charge back up. That is why any modern flagship device needs to offer fast charging technology. Each manufacturer seems to have their own take on fast charging technology employed in their phones. Further, you won't be able to use any charger to fast charge your phone. So you will have to rely on the fast charging adapter and the cable that is supplied by the manufacturer.