We've been using the iOS 11 public beta for a while now and have noticed a common issue beta users of Apple's upcoming OS are facing. The iOS default keyboard removes the globe icon in some cases, which would allow users to switch to the emoji keyboard. While it must have been frustrating to find out that emoji's have completely disappeared after installing the iOS 11 public beta, it's pretty simple to get them back. Here's how you can do so.
If you have just installed the iOS 11 public beta on your iPhone, restart your device once.
After restarting your iPhone. Head to settings and access the Keyboard settings located under the General settings tab.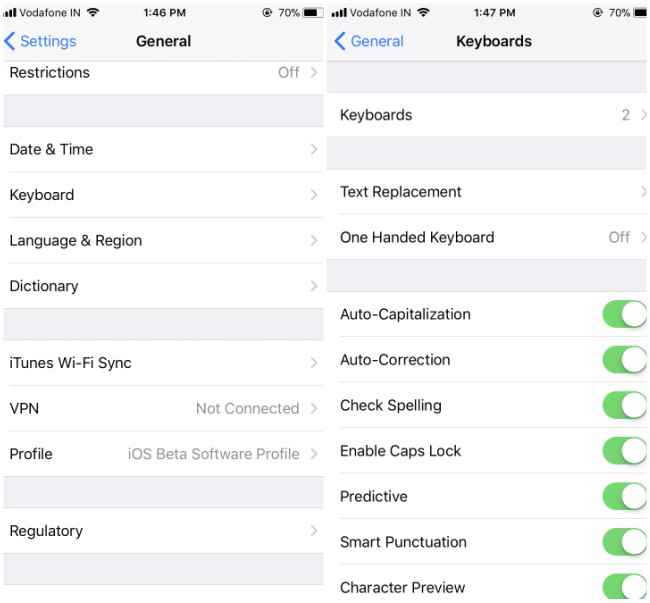 Once inside the Keyboard settings, tap on 'Keyboards' and then tap on 'Add New Keyboard' inside the menu.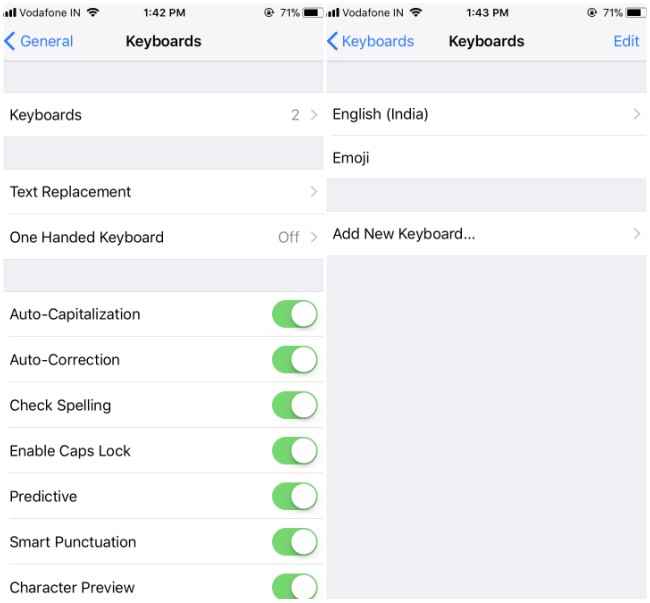 Here, you will find a host of keyboards you can choose from. Scroll down to find the Emoji keyboard, which is present by default on all iPhones. Select it and you will now be able to access your emojis once again.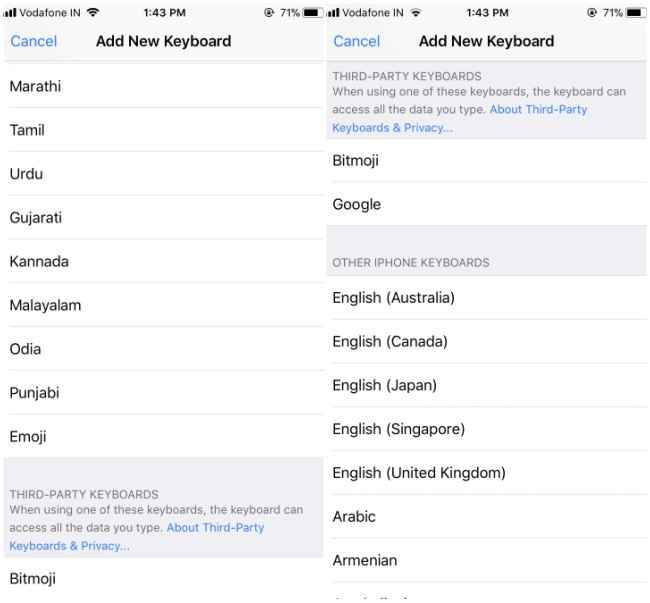 If you have any third-party keyboards installed on your device, such as Gboard, Bitmoji or SwiftKey, you will be able to enable them from the same menu.
With iOS 11, Apple is also giving iPhone users a one handed keyboard, which is especially useful for larger devices like the iPhone 7 Plus. To activate single handed use of the keyboard on iOS 11 public beta, head to Keyboard settings again and tap on the 'One Handed Keyboard' tab. Here, you can enable one handed use for your right or left hand as per your preference.