Could Nokia make a foldable phone and return to innovative form factors?
HIGHLIGHTS

Nokia was known for its innovative form factors back in the olden days. With foldable phones on the rise, Nokia has a great opportunity to relive its legacy. Will it do so though? Here's what Juho Sarvikas, Chief Product Officer at HMD Global had to say.
Smartphones are finally changing form factors. It's been years of the same rectangular, candybar slabs that mimic each other, so much so that consumers find it difficult to tell them apart. Yes, some companies have indeed tried to differentiate their phones from the rest by curving the edges, machining textures onto the body or simply slapping huge logos on the back of their devices, but if this year's MWC was any indication of where things are going as far as smartphone design is concerned, we are looking forward to the future.
It's just March and we've seen foldable phones from Samsung and Huawei, a smartwatch/smartphone hybrid from Nubia, a phone with a detachable display from LG, TCL's Dragon Hinge prototype and even a fat 18,000mAh battery phone from Energizer. There was also a dual-display phone by Vivo that was quite interesting to use. Clearly, smartphone makers want to lure customers with phones that catch the eye as well as the imagination.
At MWC, smartphone designs weren't just limited to things that bend and flex. Nokia too managed to grab eyeballs with its five-camera Nokia 9 Pureview(₹ 49998 at amazon), a phone that took the company a long time to develop as compared to HMD Global's usual smartphone development cycle of 6-9 months. The way the cameras of the Nokia 9 PureView sit flush with the body is truly impressive and the company had to make many of its hardware choices for the Nokia 9 based on those cameras.
"First of all, getting the architecture running, in terms of working with Light, to integrate their silicon solution, their chipset, and to adapt their algorithms to our specific camera was an interesting, technical thing to do. We did design around the camera, in the sense we made selections that allowed us to do the camera system seamlessly. But then you start looking at things like — You need to have a big enough battery, do heat dissipation and all that, it's a complete system design," Juho Sarvikas, Chief Product Officer at HMD Global said answering a question from Digit.in at the sidelines of MWC 2019.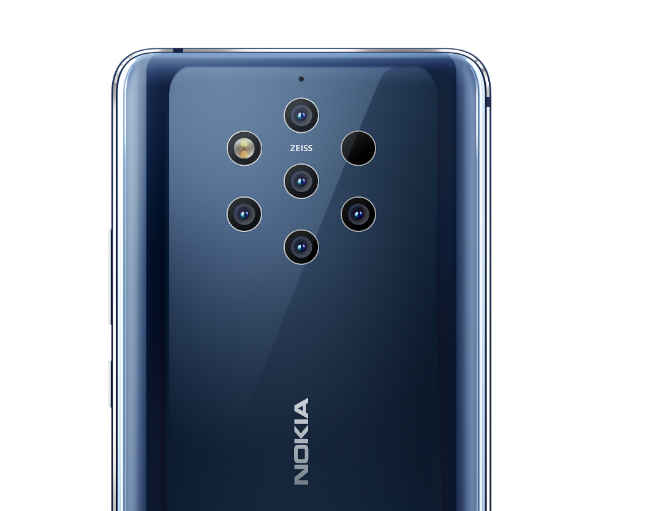 There's weight to what Sarvikas said. The Nokia 9 Pureview's camera is indeed something that was never before seen in a smartphone before. All the five cameras on the back fire at once to capture more data than any other smartphone camera system. It then relies on the Snapdragon 845, along with Light's custom silicon, to fuse all the data together to bring unprecedented amount of detail in the photo.
While HMD Global has kept up a fairly good design profile since the resurrection of the Nokia brand, it hasn't taken the leap of faith in completely overhauling the form factor of its smartphones, something that the Nokia of olden days was known for. Remember devices like the Nokia N95 with the slide-up display, or the foldable Nokia Communicator, or even the twisting Nokia 3250? Nokia had a great design language back in the day and while touchscreen technology has been restrictive in terms of what OEMs can do with smartphone design, HMD Global is uniquely positioned to build on the Nokia legacy.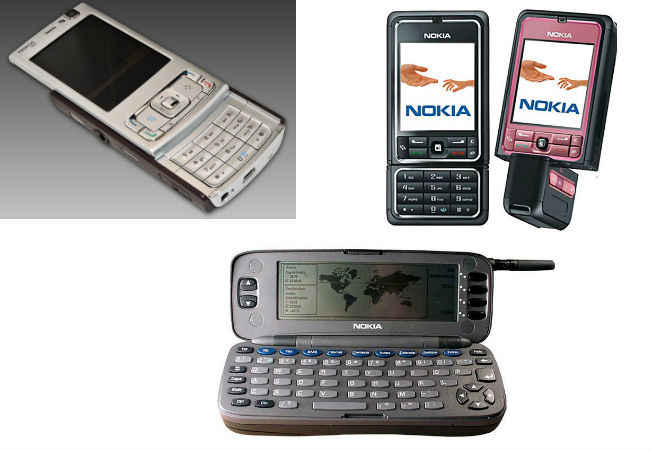 However, there has been no talk of a Nokia phone with a radically different form factor off late and the company does not seem to be looking to jump onto the foldable bandwagon anytime soon. Speaking to Digit.in about foldable phones and if the company is thinking on those lines, Sarvikas said, "I am not concerned about announcing something just to get an article. That kind of technology planning is not something we believe in. But, I do believe that foldable is really interesting in the promise of more display. I think Nokia is also always been about planning for different form factors like we've done here for the Nokia 9 PureView. There's a lot of rich legacy there."
From Juho's comments, one can discern that foldable Nokia phones are still a while away, possibly until the technology becomes more mainstream. Perhaps Nokia will hold out to see how the market reacts to foldable devices, but since the product chief did not rule them out completely, hope is still alive. For now, Nokia seems to be recording a steady growth in the smartphone market. The company shipped 17.5 million smartphones in 2018 according to Counterpoint Research and posted a year-over-year growth of 126%. It was also the third biggest brand in the feature phone segment in Q3 2018, but 9th in the smartphone race. Given that Nokia currently owns only 1 percent of the smartphone market share, there's a lot of room for the company to innovate and grow in a market where it faces tough competition from the likes of Xiaomi, Oppo, Huawei and others.
Will innovation in design and form factor be that differentiating factor for Nokia? The company believes Nokia 9 PureView is a step in that direction.