This year at Computex, Asus showed off a host of new and exciting products, but the one that really caught the eye of most gaming enthusiasts was the ROG Phone. ROG stands for Republic of Gamers and is Asus's division for all things gaming. The ROG phone was designed unlike any other gaming smartphone in the market, with sharp lines and aggressive looks, complemented by the elegance of a glass sandwich design. We saw the smartphone back in June and finally, the company is now bringing it to India. Here are our first impressions of the phone and its associated accessories, in case you want to know what to expect.
The Unique ROG Design
For a product to carry the Republic of Gamers branding, it must follow a very consistent design language. If you look at any ROG component in a pile of other gaming related components, the ROG stuff just stands out. The Asus ROG smartphone is no different. It is distinctive "ROG," with the brand's logo that glows in RGB colours and the sharp lines that define its structure. The back is made of a clear material which doesn't feel like glass, could be plexiglass, but we're not sure yet. What's really interesting is that Asus seems to have approached the design of the ROG smartphone with a lot of thought. Typically gaming experience is hindered by the charging and earphone cables, so Asus built a second USB-C port on the side so that you can play your games with the charger plugged in on the side, without interfering with your hands. The retroactive cooler that Asus is going to bundle with the phone actually plugs into the side, providing an additional USB-C port and a 3.5mm headphone jack. It also serves another purpose, which is to dissipate heat generated by the hardware on the inside.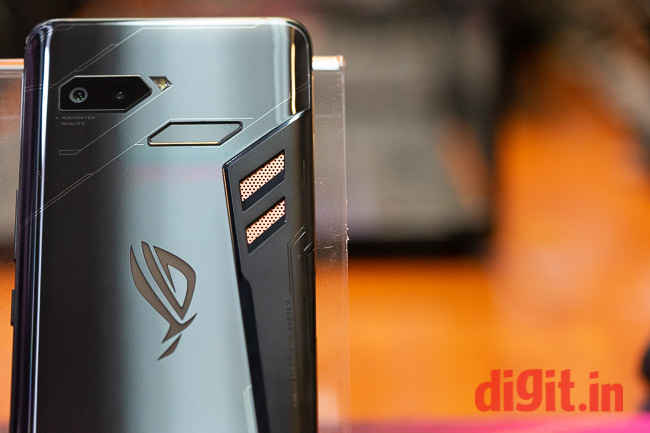 The Hardware on the Inside
Powering the Asus ROG Smartphone is Qualcomm's latest flagship processor, the Snapdragon 845, but it isn't the regular SD845 that's powering all the new flagships out there. This CPU has custom Kryo cores that are speed-binned to 2.96GHz optimized for lag-free gaming. Asus's presentation showed a bunch of benchmark numbers that put this phone way ahead of the latest competitors, but benchmarks are only half the story, just like the CPU. The other half of performance comes from the 8GB of RAM built-in, along with the storage that goes up to a whopping 512GB. If this is not impressive enough for you, the AMOLED display on the ROG Smartphone has a 1ms response time and is HDR enabled. Keeping all this powerful hardware cool requires a lot of special consideration, so besides the retroactive cooler (which is an external attachment), Asus has also built in a vapour chamber cooling system. Lastly, there is a 4000mAh battery in this gorgeous smartphone that supports Qualcomm's Quick Charge 4.0, Quick Charge 3.0, USB-PD and, its own charger has a fast-charging technology that pushes the battery to 66% in 30 minutes. The Asus ROG Smartphone doesn't leave much out when it comes to impressive hardware. There's even stereo speakers on the front which are probably the loudest you'd have ever heard on a smartphone (no, seriously) and a Quad-DAC setup to ensure great audio fidelity while using headphones.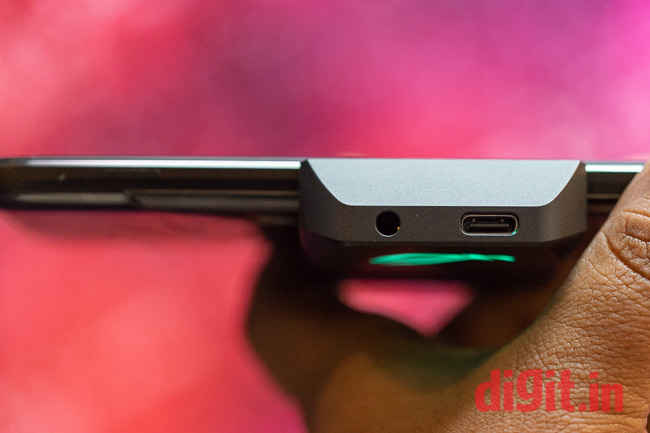 The TwinView Dock
The Asus ROG Smartphone is supposed to be a smartphone for gamers, so Asus didn't just stop at making a phone. They also made additional accessories that would appeal to hardcore gamers such as the TwinView dock, a console controller sized contraption where you attach your phone on the top half to monitor your Twitch stream while playing the game on the dock's built-in screen. Having been designed for games, the dock comes with trigger buttons for first person shooters. There's a USB-C port to charge the 6000mAh battery on the dock, and also a headphone jack towards the front. The TwinView dock itself is heavy, but when the phone is placed inside, it becomes noticeably unwieldy. This is definitely not pocketable either, so expect to carry it around in a backpack.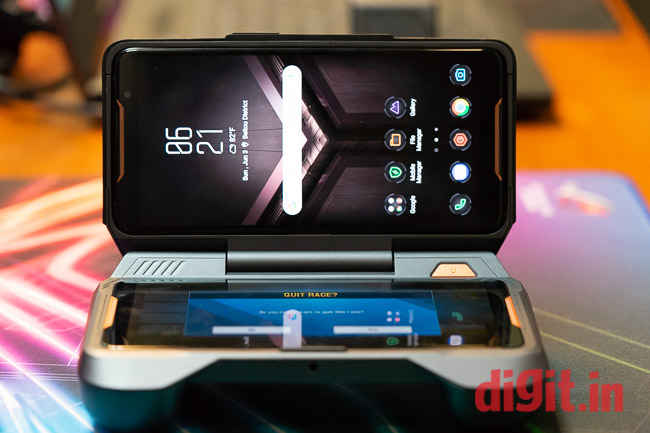 Mobile Desktop Dock
A lot of companies have tried their hands at a desktop dock to bring the mobile experience to a bigger screen. Asus's attempt is designed for gamers. The Asus Mobile Desktop Dock comes with a Display Port and an HDMI port for video connectivity. There are four USB 3.0 ports at the back to connect your gaming peripherals such as keyboards and mice. There is also a dedicated headphone and microphone jack and the dock itself is powered via a USB-C port. The dock is elegantly designed and again, very much in-line with ROGs signature design language.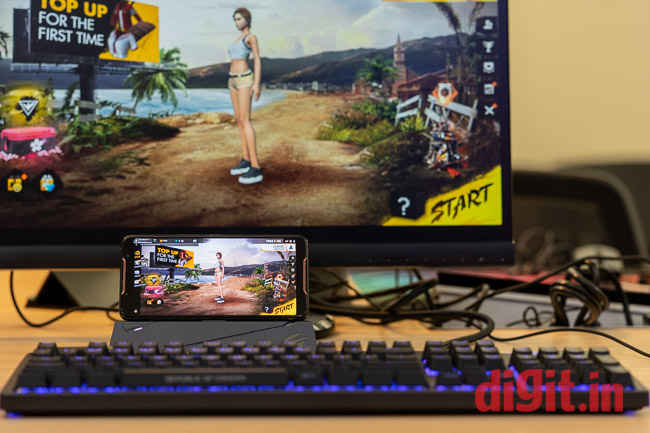 WiGig Dock
This last one was a pretty interesting little thing. It's basically a controller pad paired with a wireless receiver. Attach the phone to the controller and it will transmit the video signal to the receiver, which is, in turn, plugged into a huge TV. There are no noticeable lag or frame drops while playing Asphalt 8, which is pretty impressive. The Asus WiGig dock happens to be an accessory that many could enjoy and not just hardcore gamers. It takes smartphone gaming to a large screen, over wireless connectivity.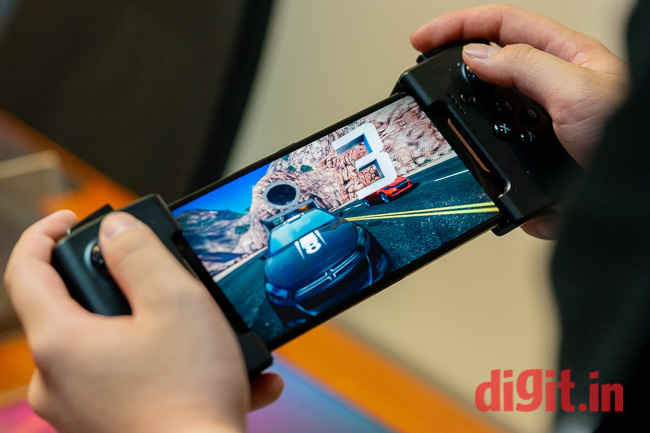 Closing Thoughts
The Asus ROG Smartphone is definitely loaded when it comes to a gaming device. It is also designed elegantly enough to be used as a standalone device in day-to-day use. What remains to be seen is whether any game developers will actually create games that take advantage of the 90Hz refresh rate on the AMOLED panel. There's also the consideration of cost. There's no denying that the Asus ROG Smartphone is a niche device, but for it to be considered a success even as a special piece of hardware, the price and availability will be a very critical factor.