I know what you're thinking, this guy has never used an iPhone and doesn't know what he's talking about. My job requires me to use almost every phone that is in the market right now. As much as I'd want to use my own phone forever, I can't write a review without using a phone.
While we reviewers are given the unique opportunity to judge a gadget, the one question that no one's ever answered effectively is whether iOS is better than Android. And the reason for that is because the answer is based more on ideology than hardcore tech. It's about whether you can spend that much money, and if you can, then do you want to?
The hard fact of the matter is that on a purely technical level, iOS is indeed better than Android. That is, as long as we're talking only about performance, memory management etc. When you throw in things like price, open-ness etc. into the mix though, things change.
The vertical integration..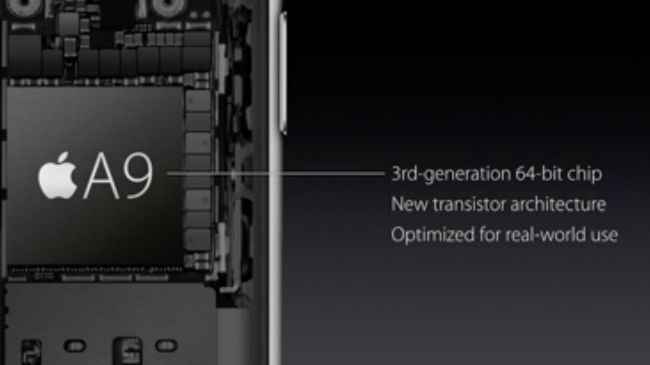 On a pure technical level, Apple's iPhones have always performed better than their Android counterparts. The reason for that is the company's vertical integration, the marriage between hardware and software. Apple designs the SoCs and makes the software it'll be running with. It is the reason why the company has stuck to 1GB RAM while Android OEMs are about to touch 6GB.
Android on the other hand, has been plagued by fragmentation. Google makes the OS, Qualcomm makes the SoC, Sony makes the camera sensors and some other company makes the finished product that you buy, bringing all these components together.
Over time, that has kept Android from attaining the level of efficiency that iPhones present, speaking in terms of performance. Let's take a look at where iPhones have been better over the years. Simply put, camera, processor performance and memory management. These three parameters have for long kept iPhones ahead of Android.
But things are changing...
A sea of phones that have come in this year have kicked things up a notch. Sure phones like the
Galaxy Note 5
, Galaxy S6 and Moto Turbo are good phones, but those expensive phones are not the ones I'm talking about here. While iOS powered iPhones still perform better, what Apple has lost this year is the camera. Both the
iPhone 6S and iPhone 6S
Plus have great cameras on them, but let's face it, Samsung's current flagships can easily be considered to be better, or at least that's what many would say. I'm sorry Apple fans, it's true. The Galaxy Note 5's camera beats the iPhone 6S Plus in some areas, as does the Galaxy S6 to the iPhone 6S. Apple's cameras are still true to source, but Samsung is going for that part of your brain that likes bright images where the colours pop, and it's doing a good job of it. You can check out what my colleague Souvik had to say about the
iPhone 6s Plus' camera here
.
The trend started a while ago, with phones like the
Honor 6 Plus
,
ZTE Nubia Z9 Mini
and the
LG G4
. While the Honor 6 Plus and Nubia Z9 Mini can only beat the iPhone 6, that too in terms of quality, they both cost less than half of what the iPhone 6 costed. The LG G4 though, beats both the 6 and 6S devices.
This is where you call this a paid article..
Samsung's newest flagships may have beaten Apple only in camera, but what's worth noting is how well they perform. No I'm not about to say the new iPhones don't do better in terms of pure processor performance, but the difference is very little. The benchmark scores show it, but more importantly, they show in terms of real world performance.
I've been using the Galaxy Note 5 for a good while now, before the new iPhones came in. And the phone leaves no room for complaint. Add to that the fact that the Note 5 is smaller than the iPhone 6s Plus, and easier to use overall, despite its bigger display.
Further, cheaper phones like the OnePlus 2 and others have pushed the boundaries of what Android phones can do, even without costing a bomb. Fingeprint sensors are available on Android phones worth 20k, while the iPhone's camera takes a hit from phones way below its price range.
Samsung has achieved this level of performance using its own SoC along with Android. Huawei is another Android OEM that has been working with its own SoCs. In addition, Samsung already has its own operating system running, even though it'll be a while before that comes to fruition, if ever. The fact of the matter is, be it by brute force (top class processors combined with oodles of RAM and so on) or otherwise, the competition is nearer.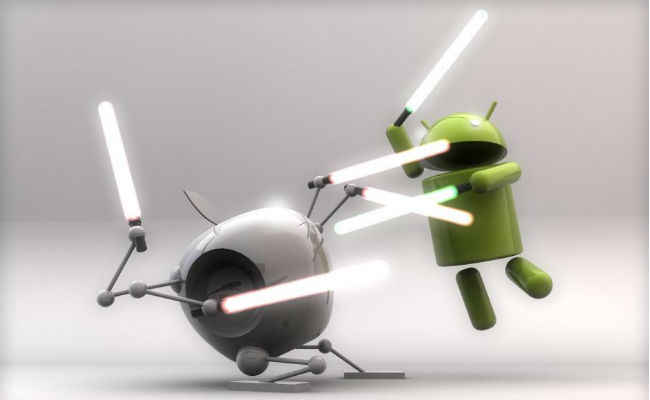 Buck up Apple..
For long Apple has enjoyed a big lead on Android OEMs, but it's evident that the gap is thinning. On top of everything, there are just too many Android OEMs today. Apple and Samsung enjoy the lion's share of the market today. But just take a look at the market today.
You have all the smaller firms (in terms of market share) on one side and on the other you have Apple and Samsung. While questions are often asked about the Chinese manufacturers competing against each other, they're actually trying to take a piece off of these bigger ones' share.
Today it's the camera, but they're all headed towards thinning the performance gap. It may be impossible with the amount of fragmentation in the market, but throw in the money angle and you have a winner.