They decided to call it the LeEco Le 1s Eco. Chinese LeEco, formerly known as Letv, has finally brought its content platform to India, starting off with partnerships with Eros Now, YuppTV and Hungama. The Hungama partnership has been announced, but content is yet to show up on its phones.
Here's how things will work now. If you buy a LeEco Le 1s, it'll cost you Rs. 9,999 (for the first 100,000 units). You get access to LeEco's entertainment package with that, for the next year. After the first 100,000 units, the phone will cost Rs. 10,899, and you still get the one-year subscription to the entertainment package. When you're through your free years, packages will start at around Rs. 490 per month, or Rs. 4900 for the full year. Confused, yet?
Here's LeEco's business model
The Chinese manufacturer is often called the Netflix of China, because it earns its money through content. So, it sells its phones at nearly the BOM (bill of materials) cost, making money instead from its content services. So, when you buy LeEco's phones, you're not making the company any money, but when you subscribe to its services, you are, at least in the long run.
So, what's changed
Buying a Le 1s Eco gets you pretty much the same phone you could buy earlier, except that it'll come preloaded with the three apps mentioned above. Le Vidi, Le View and Le Live are at the core of LeEco's ecosystem. Here's how they work.
Le Live
The Le Live app resides as a button on the Le 1s, where most phones would have the App Drawer button. Pressing this will take you to the Le Live app, powered essentially by YuppTV at the moment. You get various television channels, ranging from news channels, to entertainment channels like Sony and Colors. The app does exactly what the name suggests – bring live TV content to your phone.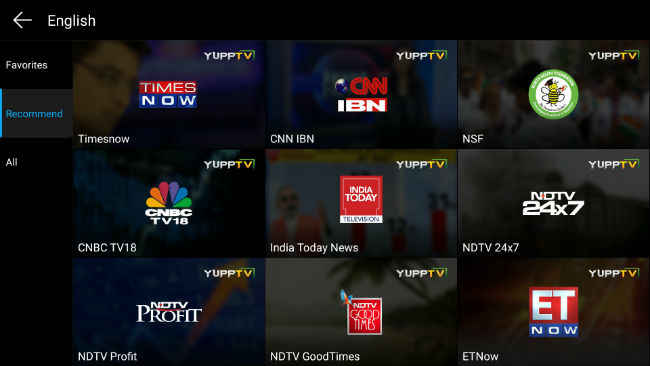 Le Vidi
This app is like a YouTube-replacement for the LeEco ecosystem. This is where Eros Now resides, with various movies and videos that you can also find on the Eros Now app. It is currently a combination from content on various YouTube channels and exclusive content from Eros Now. So, you can watch a movie like Bajirao Mastaani, on your phone.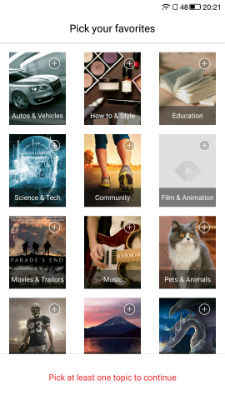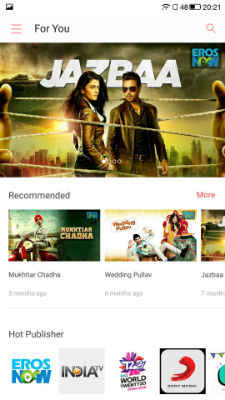 Our unit of the Le 1s Eco currently has a beta version of eUI running on it, and it seems the Eros Now integration isn't quite complete, yet. We couldn't play Eros Now movies, but that's definitely because of the beta UI and final versions should have it fixed.
Le View
Le View is actually very similar to the Chinese version. You can swipe left from the home screen in order to get to Le View. The Le View app only has content from YouTube right now, categorised into News & Politics, Science & Tech, and more. Content on this app is basically an amalgamation of various shows and videos from YouTube.
Is this the same thing that LeEco does in China as well?
Not really. The LeEco ecosystem in China comprises more. While the company does have content tie-ups there as well, LeEco produces a lot of its own content in China. The company has promised to do the same in India, eventually. In addition, LeEco has also amassed rights to various international events, including the English Premier League, The Grammy Awards and more. All this is part of the Chinese ecosystem, which is much ahead of the Indian ecosystem right now. The Le Max review video, embedded below, will give you a glimpse at the Chinese UI as well.
That said, it's just the start for the company in India, and the content platform currently looks impressive, albeit not exhaustive. Presently, the content is completely India-centric, and there's more to come. If things go as LeEco says they will, there's a lot to look forward to.