BlackBerry may be in the news for all the wrong reasons these days, but there was a time when BlackBerry phones were considered to be the epitome of a smartphone. It was the best friend of everyone, from business moguls to celebrities (The U.S. President, Barack Obama, still uses one). Their story is one of success, disappointment, failure, and hope.
1984: Research In Motion
The company is founded by two engineering students, Mike Lazaridis of the University of Waterloo, and Douglas Fregin of the University of Windsor. the company had a strong focus on wireless solutions as is evident by some of its earlier work with Mobitex. Soon after though, Fregin would leave the company and Jim Balsillie would be hired as the co-CEO of RIM.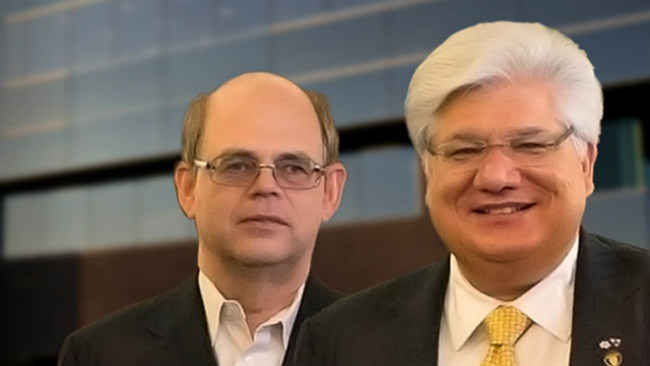 Source: Dailymobile
1996: Being Inter@ctive, the BlackBerry way
Also known as the RIM-900, the Inter@ctive was RIM's first wireless device and was also their first to have a QWERTY keyboard. The device sent and received messages from the internet through a wireless data network and was also email-capable, although it was primarily a pager. It was a taste of what RIM was to become.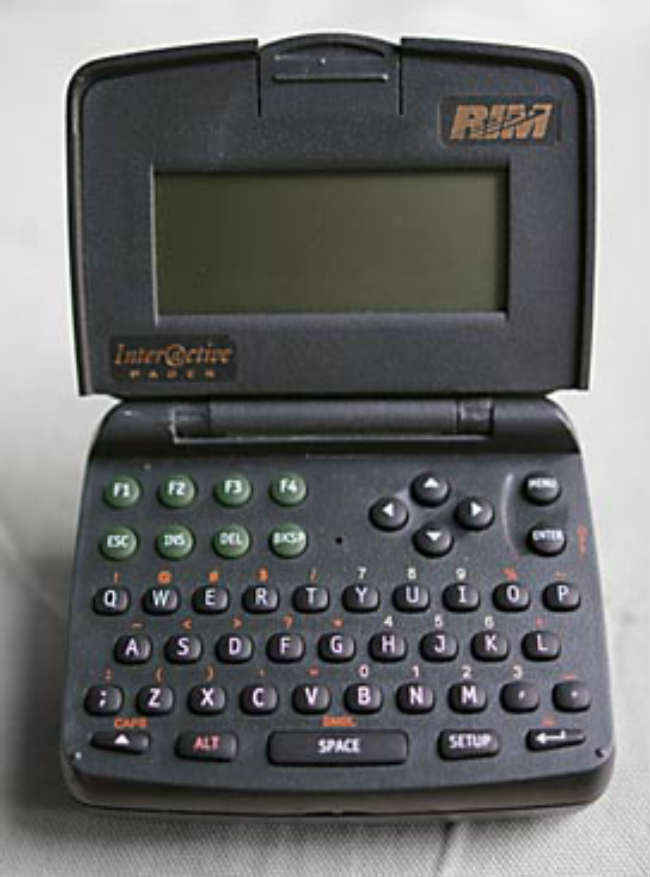 Source: CrackBerry
1999: BlackBerry has arrived
This year saw the launch of the the BlackBerry 850, the first phone to sport the BlackBerry moniker. The 850 had a tiny B/W screen, but covered all the basics of what a BlackBerry device should offer. The device was capable of sending messages and emails along with a calendar, address book, alarm clock, and a lot more including the (now familiar) QWERTY keyboard. The device was a must have for any corporate honcho and those who were addicted to the devices coined a new term for them, 'crackberry'.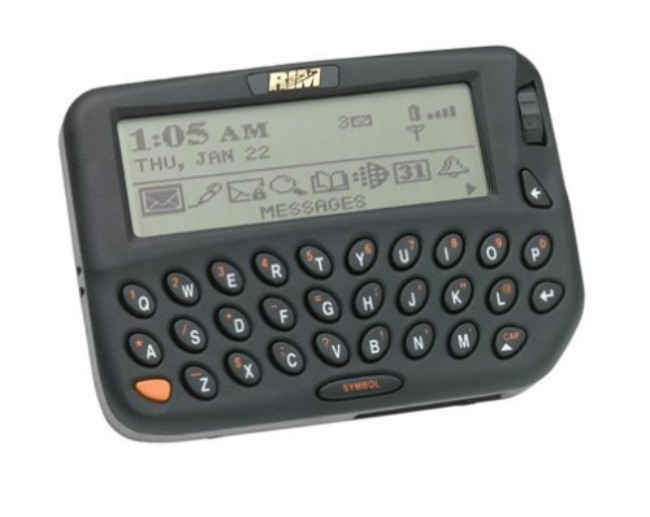 Source: The Nerd Filter
2004: 20 years, 1 million subscribers
RIM celebrates its 20 year anniversary by announcing to the world that they crossed a million subscribers. By the end of the year, that number crosses the two million mark. They also launched the BlackBerry 7100, their first phone with a SureType keyboard, which integrated traditional keypads with the QWERTY style.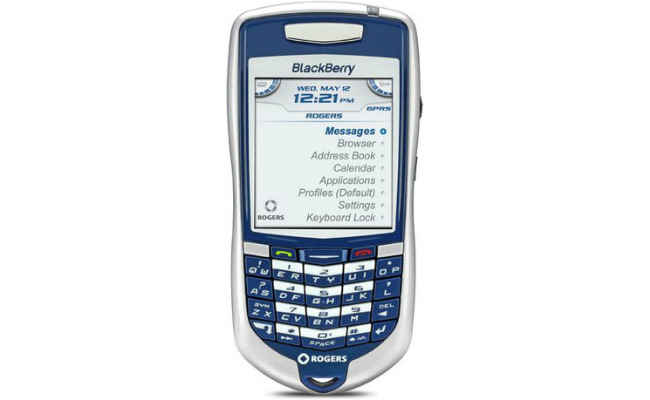 Source: PDAdb
2007: A new challenger enters
The year sees BlackBerry cross 12 million subscribers and is the most valuable company in Canada. They also launched the BlackBerry Curve 8300 series. The Curve brand would end up being very popular with consumers. This is also the year when Apple decided to join the smartphone party with their iPhone. Cue the storm clouds.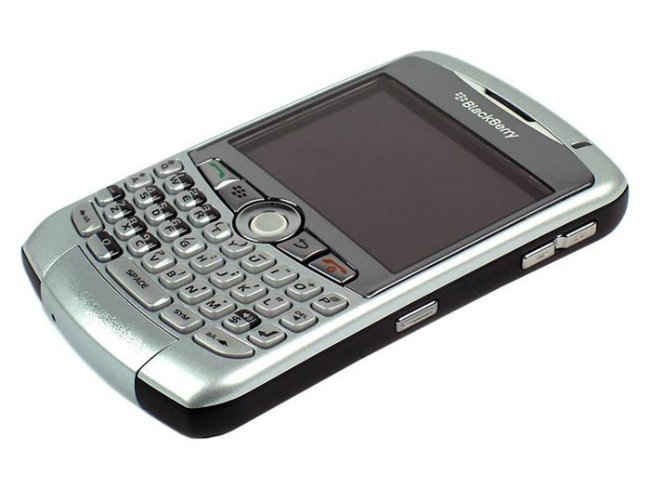 Source: IHS Technology
2008: Two's a company, three's a crowd
The BlackBerry Storm is launched. RIM's first touchscreen phone with no physical keyboard, as the phone featured a 'clickable' screen called SurePress. The public reception was, well the wrong kind of stormy to say the least. HTC also launched the HTC Dream, the first phone to come with Google's Android OS. So it begins...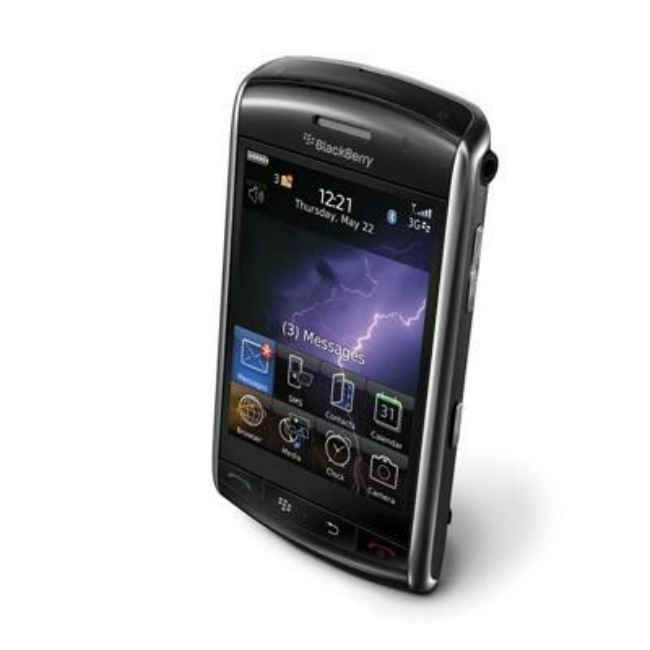 2009: An empty (App) World
RIM launches App World, its online app store and competitor to Apple's App Store. RIM's efforts are widely panned due to the lack of apps and support. However, it's not all doom and gloom. Fortune magazine declares RIM to be the world's fastest growing company.
2011: All talk, no PlayBook
The PlayBook was BlackBerry's answer to Apple's iPad. It used a modified version of their OS and for some reason, it was shipped without the BlackBerry Messenger and native email application. The reception to the tablet was mixed and most people stuck to their iPads. BlackBerry also cut more than 2,000 jobs and, as if to rub salt on their wounds, there was a three day outage in BlackBerry services. The following year, Lazaridis and Balsillie stepped down as co-CEOs and were replaced by Thorsten Heins.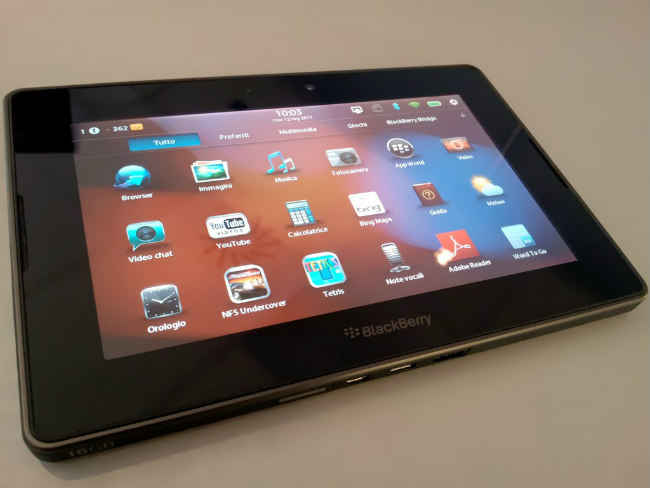 2013: Try again, fail again, if only you failed better
RIM officially changed its name to BlackBerry Limited and also launched its newest OS, BB 10. They also launched the BlackBerry Z10 and Q10, and changed the name of their app store to BlackBerry World. However, this wasn't enough to revive its fortunes and a sale of the company was considered.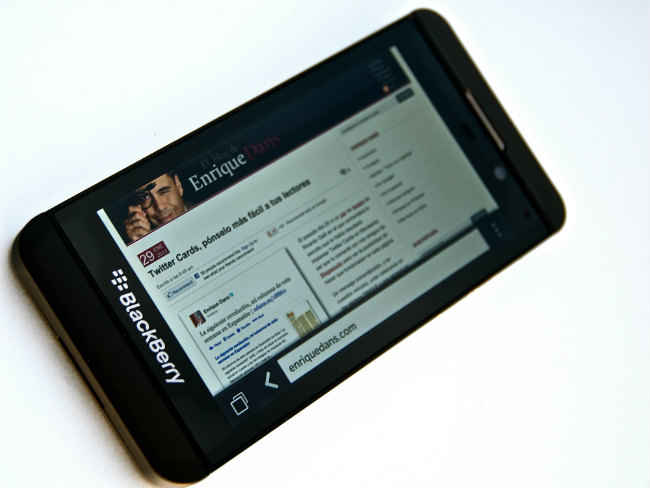 2013: Part 2 - selling the 'Berry?
After a posting a loss of $85 million in Q1, a sale of BlackBerry was considered. Fairfax Financial bids $4.7 billion, but the company holds out for other offers till November, 2013. However, by November, Fairfax scraped their bid and led investors to inject $1 billion. This not only gave it a lifeline, but also showed the faith investors had in BlackBerry.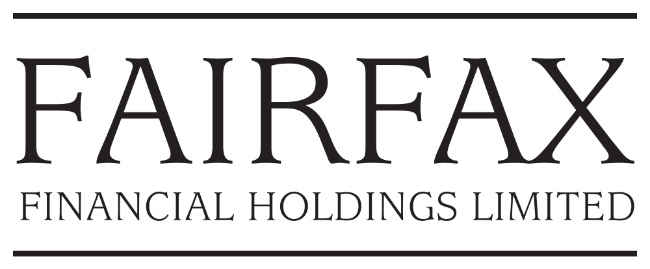 2015: Down but not out
At the MWC event, BlackBerry briefly showed off a new device with a slide out keyboard. Leaks and rumors would later name it 'Venice' and said that it would be BlackBerry's first Android powered device. Later, another leak would show a BlackBerry Passport running Android. If the leaks are anything to go by, then it seems BlackBerry is finally giving up on their own OS and embracing the Android revolution. While this is yet another attempt by BlackBerry, at regaining market interest, it could be it's last stand.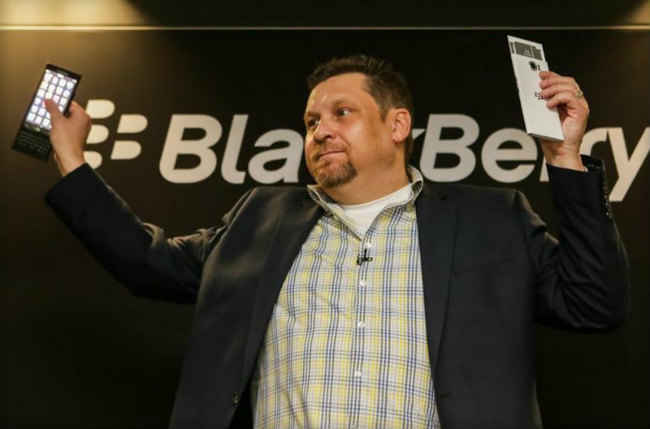 Source: Android Authority
2015: Part 2 - And then there were 15...
According to reports in August, the employee strength at BlackBerry India was down to about 15 people as compared to 70 in 2014. Those who quit included BlackBerry's head of India operations, the head of product management, the head of enterprise marketing, as well as the director corporate communications and social media. BlackBerry has nothing to lose at this point and they know that they cannot afford another failure. So no doubt they will pour all their resources into their new devices.