After a long wait, Windows users have finally gotten the much-awaited Windows 11 update. With the new operating system, Microsoft has introduced some major changes to the way users experience Windows-based computers. From new functionality to features, there's a lot that's going on with Windows 11, as it attempts to bring something for everyone.
Interestingly, Microsoft is also sharing this new operating system for free with anyone who has a copy of Windows 10, so it is now giving its users very little reason to not embrace this new operating system. However, before you upgrade, it will be important to remember that Windows 11 is still an operating system in the early stages of its life cycle and as such may throw up some bugs here and there -- something that we expect to be fixed in the coming weeks and months.
We've spent some time with Windows 11 in the past few days, testing not only the performance vis-a-vis Windows 10 but also taking look at all the new features this operating system offers.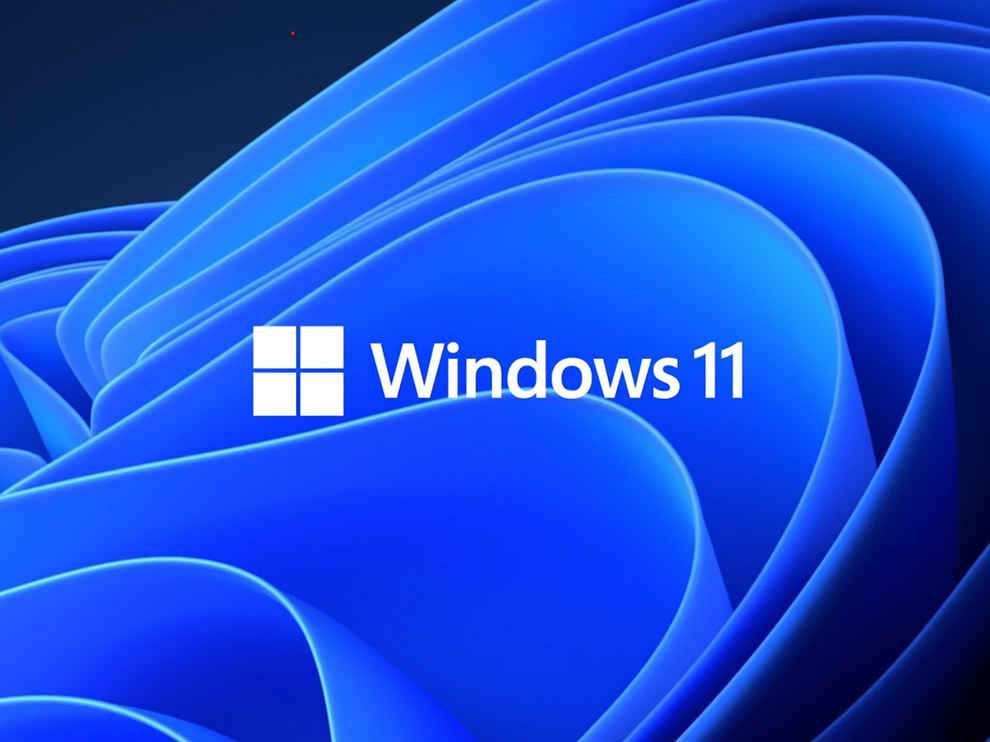 Windows 11: What's new?
With Windows 11, Microsoft has brought in a number of changes that promise to change just how you interact with your Windows-based machines. From the inclusion of improved multi-window multitasking to features that improve PC gaming, there's a lot to be excited about here.
However, arguably the biggest change that's come to Windows 11 is the fact that it comes with a new, simplified Start menu. This new Start menu comes with an updated Start button that is now positioned at the centre of the taskbar, instead of being placed in a corner. This is a design change that makes navigating the operating system so much easier than before.
This new Start Menu is built using Microsoft's Fluent Design language and as such features rounded corners and big icons. The search bar in the Start Menu is now displayed across the top, which depending on how you use your operating system could be an interesting addition.
Apart from this, Windows 11 also offers what Microsoft calls the Desktops feature that gives the user the ability to set up and manage multiple iterations of your desktop. It's a simple and easy feature to use, which when gotten used greatly improves ease of use. This can be accessed by going to this new icon that all Windows users of the past will instantly notice on their home screens. This Task View button sits alongside the Start button and looks like contrasting windows over one another. Hover your pointer over it, and you'll see a small preview of all the desktops you have open, as well as the option to set up a new one.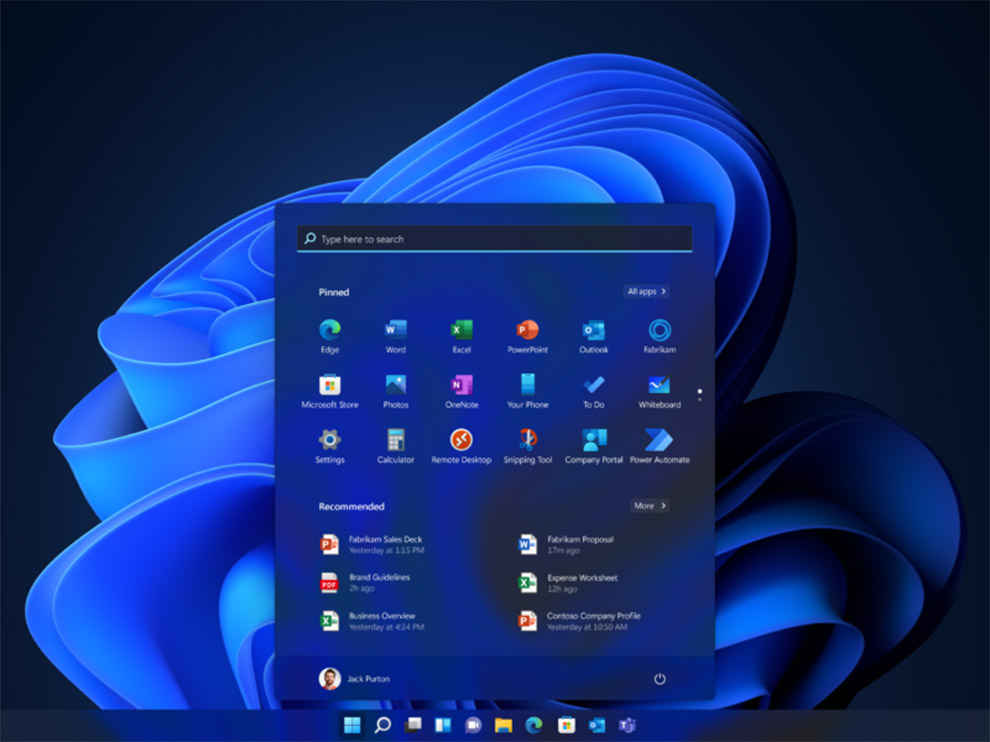 These desktops can be given a different name, however, since the feature is more cosmetic in nature than anything, you see the different desktops access the same files on your PC. But in our time using the operating system, this feature didn't exactly work as I had expected. While you can set different wallpapers for each desktop, when it came to customisation, we realised that folders and shortcuts to apps remained shared between desktops. Interestingly though, it does not duplicate apps and windows on all desktops.
The other big change to Windows 11 is that it comes with Widgets. With this feature, Microsoft now offers tiles that can be accessed by clicking the Widgets button on the Taskbar. Here you can add different widgets which show things like news headlines, weather, and your calendar. For now, we did not find ourselves too dependent on the Widgets functionality, but in theory, this looks like a neat addition, which perhaps in the future, may become central to our Windows 11 experience.
And before we get to test the performance of Windows 11, let's discuss the gaming-related features that Windows 11 brings with itself. So, under this category, there are two main features that will be of the most interest to users. The first is Auto HDR, while the other is DirectStorage. The former functions use machine learning to enhance lighting detail in visuals on screen, by replicating high dynamic range lighting in DirectX 11/12 games which do not offer support for it. This is an interesting feature and will come in handy for a lot of users who play older generation titles on their new Windows 11 machines.
The second feature here is DirectStorage that promises to greatly enhance the gaming experience by cutting downloading times of games. This appears to be an extension of the attempts being made by Microsoft with the Xbox Series X/S consoles where it has used clever tricks to greatly improve load times of games. However, since Microsoft can only control the software on Windows-based machines, here it is using a system that now pipes game data directly to the graphics card, instead of running it through the CPU to make game loading faster. However, do note that this feature will only be available on select games that support DirectStorage API on a PC with an NVMe SSD and a GPU that supports DirectX12 Ultimate.
Windows 11: Performance
But these interesting features aside, how does Windows 11 compare to Windows 10 in performance? Well, for that we tested both Windows 11 and Windows 10 on the same hardware to see if the former offers improved performance in synthetic benchmarks. This was a Lenovo Ideapad machine running an Intel Core i3 - 10110U CPU with 2 cores and 4 threads running at 2.6Ghz. For graphics, this laptop offered Intel's onboard graphics.
The first test we ran was Cinebench R20 which gave threw up a score of 734 points. Interestingly, this was slightly lower than the score of the laptop on the same benchmark on Windows 10. The same was the case for 3D Mark Fire Strike Extreme which scored 450 points on Windows 11. In comparison, on Windows 10, the same benchmark threw a score of 468.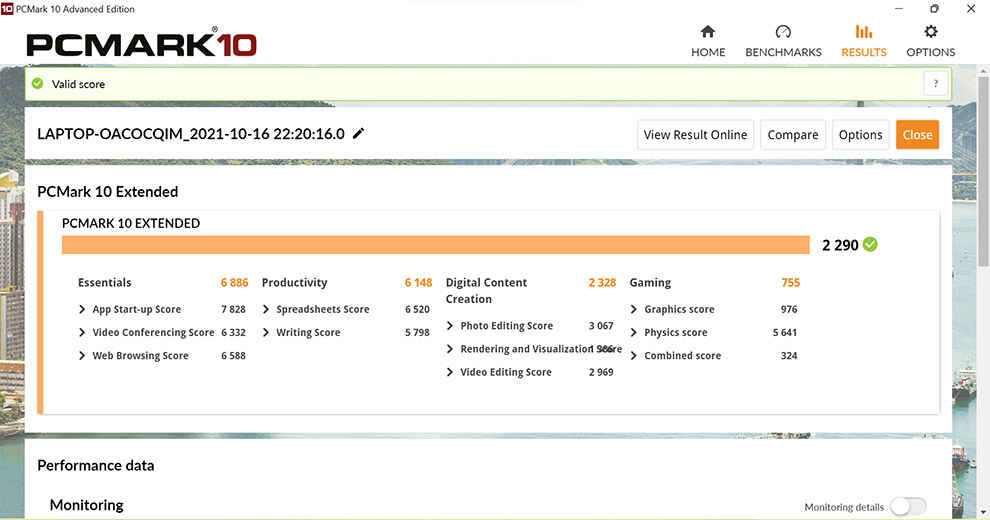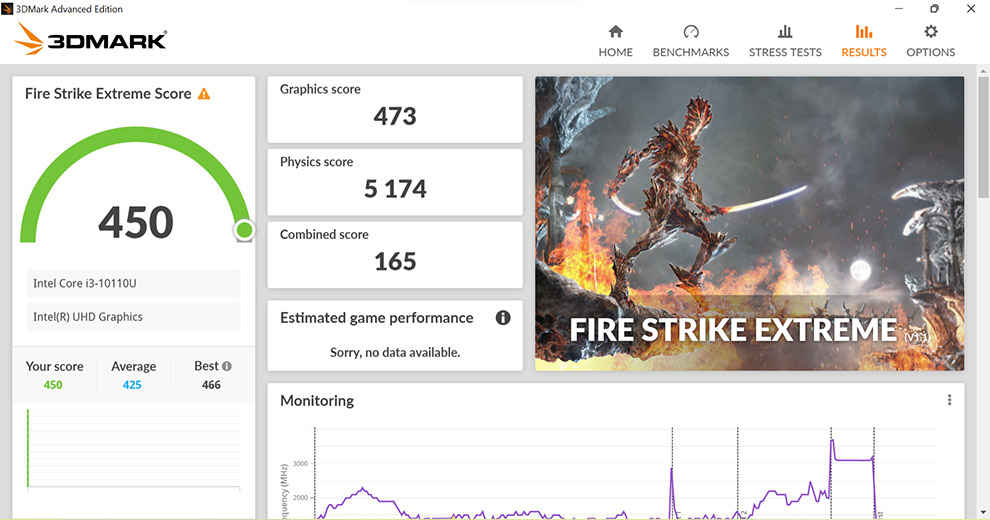 Again, for PC Mark WildLife, this was exactly the case, as the same hardware running Windows 11 managed to clock a lower score of 2290 points as compared to when we tested it using Windows 10. We also ran other benchmarks including Timespy Extreme to test the performance, and the results were similar. In all cases, we realised Windows 11 running the same hardware was giving around 2-3 per cent lower performance than Windows 10 on the same machine. This, made one thing clear: Windows 11 is still not working to its full potential.
For now, we can't pinpoint exactly why this is happening, but our best guess is that Windows 11 is still a little rough around the corners, and possibly needs a couple of updates to help it start functioning to its full potential. After which, we should see similar if not better performance on Windows 11 as compared to Windows 10.
Windows 11: Verdict
So, should you upgrade to Windows 11? Well, eventually yes.
The operating system offers a ton of new features and visual upgrades that make it a better, and fresher offering than Windows 10. From the gaming-first features to the redesigned Start menu and Widgets apps, there is enough being offered to help you decide to make the move. However, as we found out when running benchmarks on Windows 11, the new operating system, for now, is not without its issues.
There appear to be bugs in the code that are holding back the performance of Windows 11 -- even if it's by a measly 2-3 per cent. While that may not be too big a deal for some, in our opinion, it is something that should make us wait for a few weeks at least before moving to Windows 11 as Microsoft should be able to iron out these minor issues with software updates soon enough.