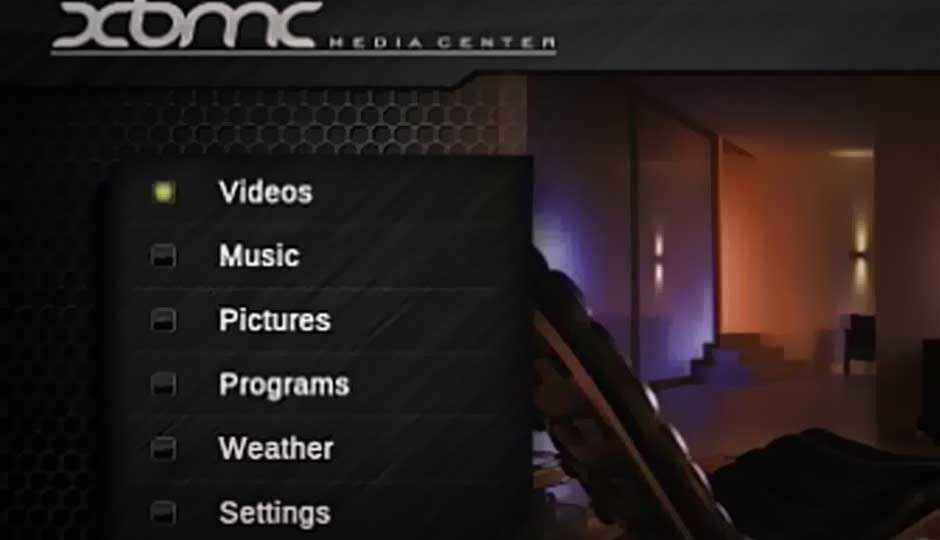 For anyone who has connected a Home Theater PC to the HDTV at home for watching movies, we believe that the free to use cross platform media centre application is a must for you.
We are talking about XBMC. This is free media center software works on multiple platforms, including the Xbox console.
What you get is an infinitely more intuitive and visually appealing display, something that gives the sense that you mean business when it comes to entertainment.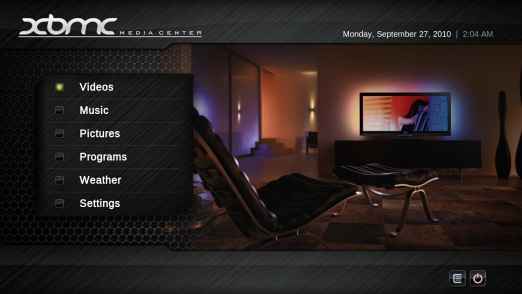 Download XBMC
First off, you need to get XBMC for your PC. You can do download it from here – http://xbmc.org/download/. Once downloaded, install it. Now you need to do some cleaning up of the data before XBMC can be tweaked further. At the time of writing this, XBMC is available for Windows, Mac, and Linux and in a Live version for a USB drive. The stable release at the time of writing this is the 10.1 "Dharma" version, with 11.0 "Eden" now in Beta 3.
Post download, install this application on the HTPC.
Get the Movies and TV shows in prope rorder
The urgent need is to sort your media into specific folders, which will help with certain processes later. The movies, if they are not properly sorted into folders, need to be sorted. For example, this is what the structure needs to be like:
/Movies/Drive Angry [2011]/Drive.Angry.720p.BluRay.mkv
The same goes for TV Shows as well. Usually, the TV shoes are scattered around either as individual episodes, or as separate folders for different seasons, if you have been downloading them regularly. What needs to be done here is:
/TV Shows/Royal Pains [2009]/Series 1/Royal Pains – s01e01 – Pilot.avi
These need to be sorted because the media scraper (we introduce that software in the next step) will need all files properly folder defined before it can pull in movie/ TV show data, posters and fan art for them. While you can still get movie data if not properly sorted, it is literally impossible to get the TV Show info.
Okay, you can stop worrying now. No, we will not make you do this manually! We came across this very neat utility, which needs to be placed in the root folder and executed. All movie files (except the hidden ones) will be automatically placed into folders.
Download from here: http://www.hack7mc.com/2009/03/auto-sort-movies-into-folders.html
The Renamer helps ummm rename!
Download from- http://www.therenamer.com/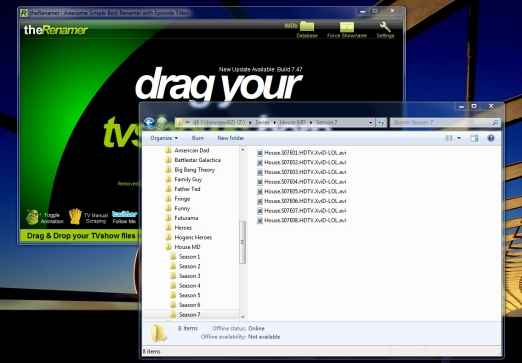 Some files that you download tend to have very weird names, with lots of extra-unneeded stuff. This creates a problem for the scraper when trying to find the info. While movies can still be managed manually, doing so for TV shows is quite a pain. This is where The Renamer comes in. Drag and drop every TV Show episode that needs renaming onto the home screen, and click on rename. Make sure that the PC is connected to the Internet at that time.
Ember Media to scrape movies and TV shows
Download from- http://code.google.com/p/embermediamanager/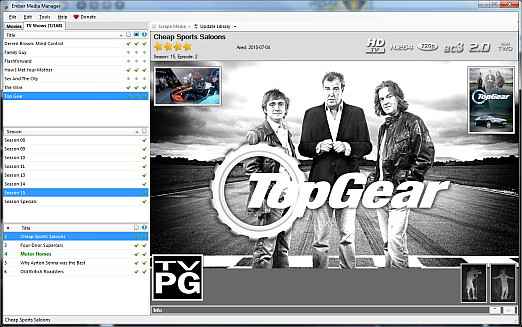 This is the one stop application for scraping all the movies and TV shows. All you need to do is configure what all you want to add to the movie folder- poster, fan art, info etc. Then select the source, be it a folder on the hard drive, or even an external USB drive. And start scraping. Info for each movie will be downloaded and saved in that folder (this why we insisted on making proper folder for movies and TV shows). In case there is a movie conflict (two movies by the same name, for example), the scraper will throw up a query asking you to select the one that is actually your movie.
It's XBMC Time!
Download here (in case you haven't already)- http://xbmc.org/download/
Click to enlarge

| | |
| --- | --- |
| | |
XBMC is probably the best free media center app for the PC. Setting it up doesn't take too much time. Once it is downloaded and installed, you need to point the software to the correct folder where the movies and TV shows are located. This can be done under the settings menu – Library options. Same thing for TV shows, pictures and music.
Once this is set, XBMC offers a lot of other settings you can tweak. The most important ones you would probably want to tweak are the display resolution (just double check if this one matches the HDTV by default – in case it doesn't, manually set it) and the audio output settings, if you want to change the output mode.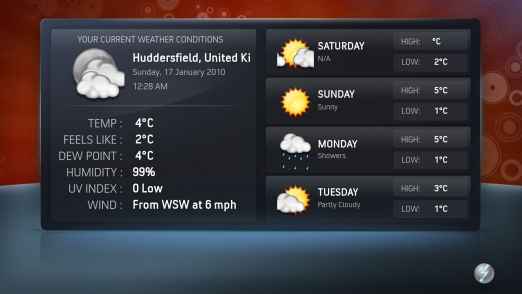 There are a lot of add-ons and themes available for the media center software, and it can be customized in numerous ways. These additional downloads can be done from within XBMC, adding a lot of info sources within one UI.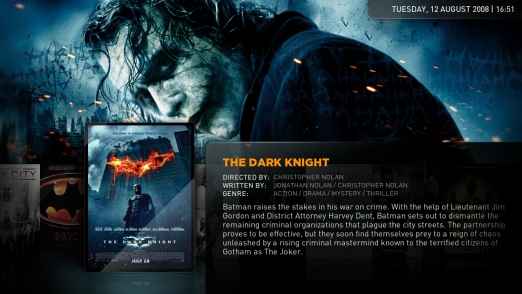 Essentially, XBMC is meant for those who store a lot of movies on the PC or an external hard drive, and use the PC to watch it to, either on a monitor or a TV. This software will enhance that experience, complete with all the info about a movie before you start watching it!