HP dropped a bomb on the competition when it revealed its latest series of mid-range gaming laptops this year. I am specifically talking about the high-end HP Victus 16 gaming laptop featuring an AMD Ryzen 5800H CPU and an Nvidia GeForce RTX 3060 GPU. HP saw the market demand for a mid-range gaming laptop in India and executed it exceptionally, at least on paper. So, is the new HP Victus 16 gaming laptop a dream come true for lakhs of gamers across India or is it hiding more cons than the pros it boasts so well? We shall see all, in this HP Victus 16 performance review.
HP Victus 16 Performance Review: Specs
CPU: AMD Ryzen 7 5800H 8-Core / 16-Thread Processor with 3.2Ghz base clock, 4.4Ghz boost clock and 45W TDP.
GPU: Nvidia GeForce RTX 3060 6GB GDDR6 dedicated GPU with 95W TGP
RAM: 16GB DDR4 RAM @3200Mhz (Expandable up to 32GB DDR4)
Storage: 512GB SSD
Display: IPS LCD 1080p (1920 x 1080 pixels) display with 144Hz refresh rate, 100% sRGB
Battery: 70Wh
Weight: 2.48Kg
HP Victus 16 Synthetic Benchmark Performance
One of the main highlights of the HP Victus 16 gaming laptop is the AMD Ryzen 7 5800H octa-core processor. It uses AMD's latest Zen 3 core architecture featuring TSMC's 7nm nodes. On average, the Zen 3 architecture brings a 19% improvement in terms of Instruction per clock (IPC) as compared to the Zen 2 platform on average. As a result, in terms of synthetic benchmarks, the HP Victus 16 performs really well. Starting off with the Cinebench R23 scores, the HP Victus 16 unsurprisingly beats the last gen's Ryzen 4800H but marginally falls short of beating the 11th Gen Intel Core i7-11800H.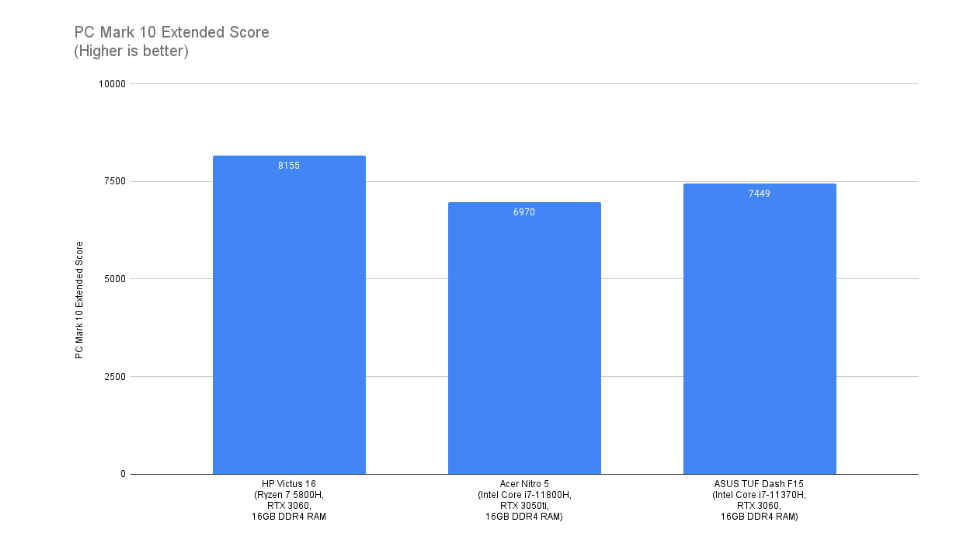 In the Cinebench R20 benchmark, the Ryzen 7 5800H is definitely faster than its predecessor, the Ryzen 7 4800H, but not as fast as the 11th Gen Core i7-11800H CPU. In PC Mark 10 Extended, which measures a PC's overall performance in gaming and productivity, the HP Victus 16 easily beats the ASUS TUF Dash F15, and the ACER Nitro 5 gaming laptop.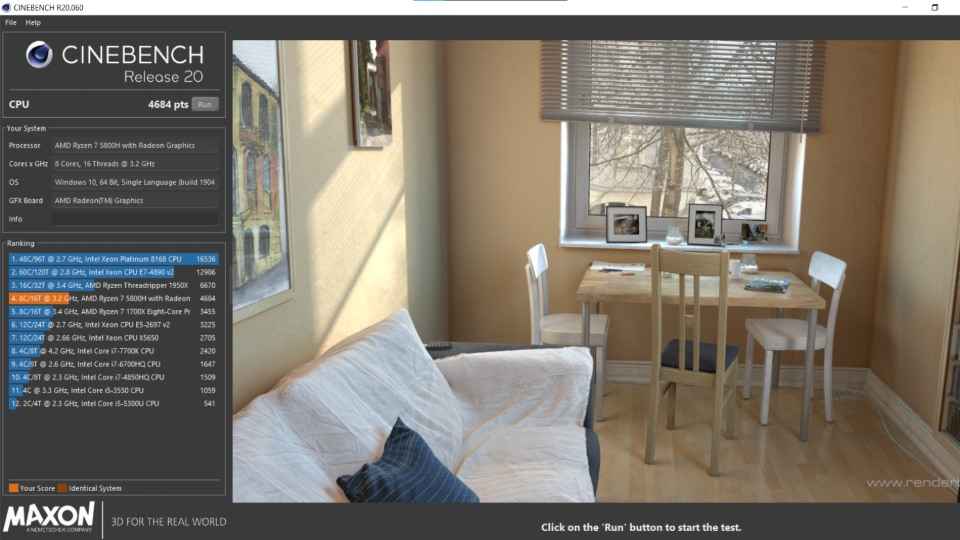 Moving on to the GPU performance, the Nvidia RTX 3060 packed in the HP Victus 16 churns out respectable benchmark numbers. For example, in the 3D Mark's Timespy, the HP Victus 16 scored 7939, for reference the RTX 3060 in the ASUS TUF Dash F15 scored 7449, meanwhile, the RTX 3050ti, the GPU that sits right below the RTX 3060, scored 5359. Furthermore, In the 3d Mark's Fire Strike, the RTX 3060 scored 18034. For comparison, the RTX 3060 in the ASUS TUF Dash F15 has a Fire Strike score of 15511 and the RTX 3050ti scored 12295.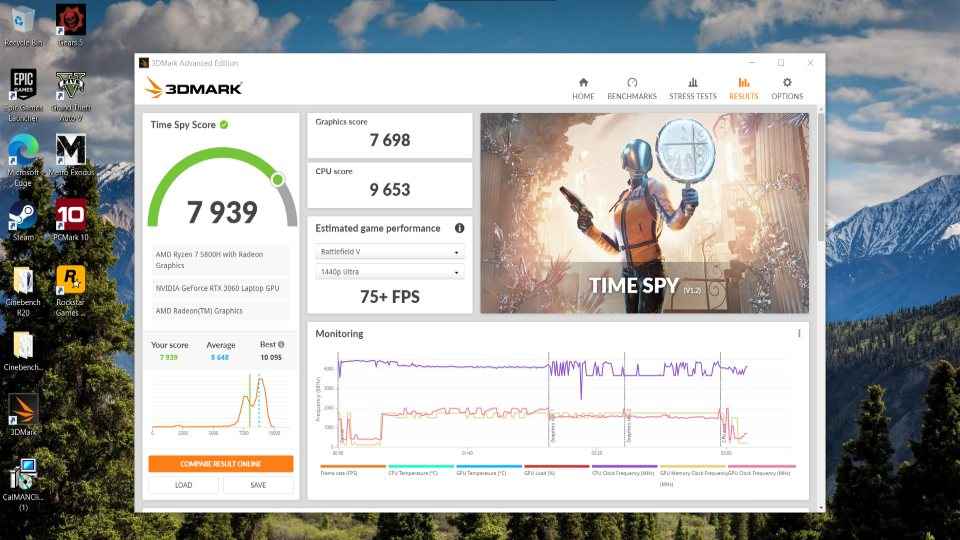 From these results, we can confirm two things. The first thing is that the RTX 3060 GPU in the HP Victus 16 performs better than the other RTX 3060 in a similarly priced ASUS TUF DASH F15, particularly due to a higher TGP. And the second thing is that the performance difference between RTX 3050ti and the RTX 3060 is quite high. Overall, the HP Victus 16 performs good in terms of CPU performance and very well in terms of GPU performance.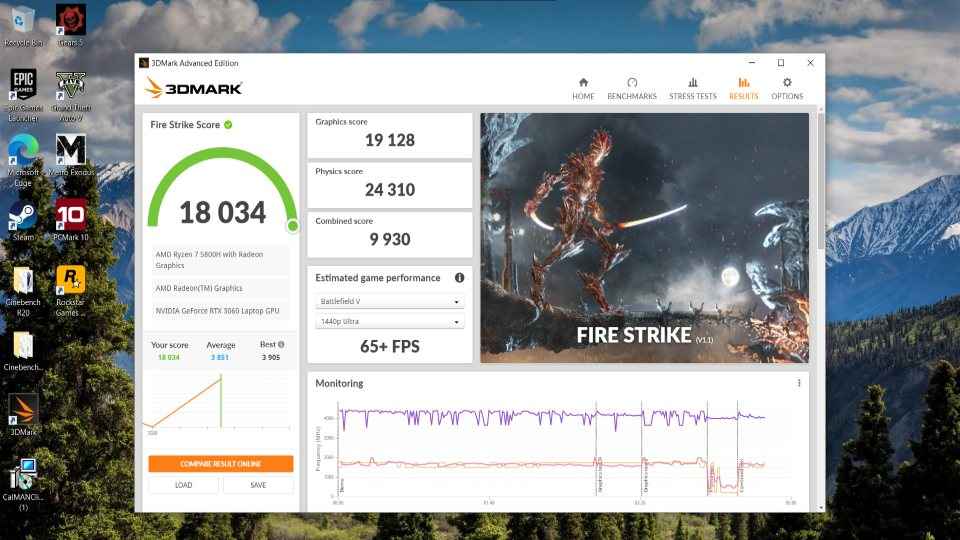 HP Victus 16 Display Performance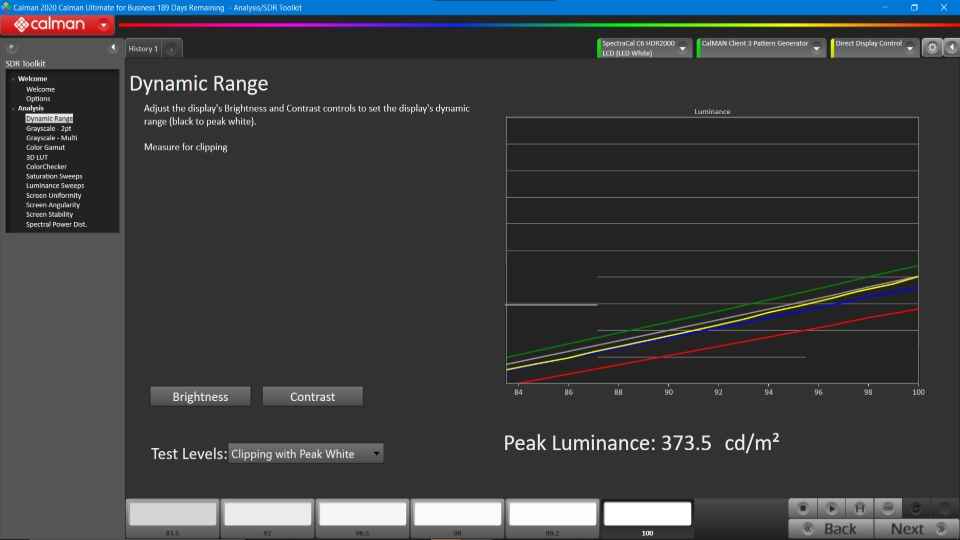 The HP Victus 16 comes with an IPS LCD 1080p display. In our tests, we found that the laptop's display has 373 nits of peak brightness, 99.8% sRGB and 78.9% DCI-P3 coverage. The screen has a 144Hz refresh rate and with the kind of specs it has, the games easily take advantage of the high refresh rate.
HP Victus 16 Thermal Performance
A gaming laptop packs in powerful components and as a result, it needs to run cool to keep delivering consistent performance for long gaming sessions. We tested the laptop's thermal performance during gaming and office workload and here's what we found.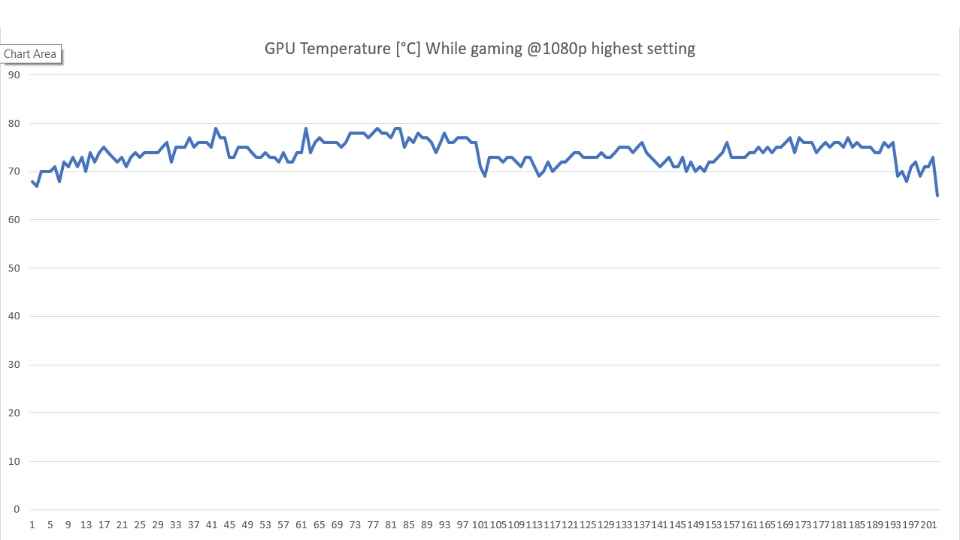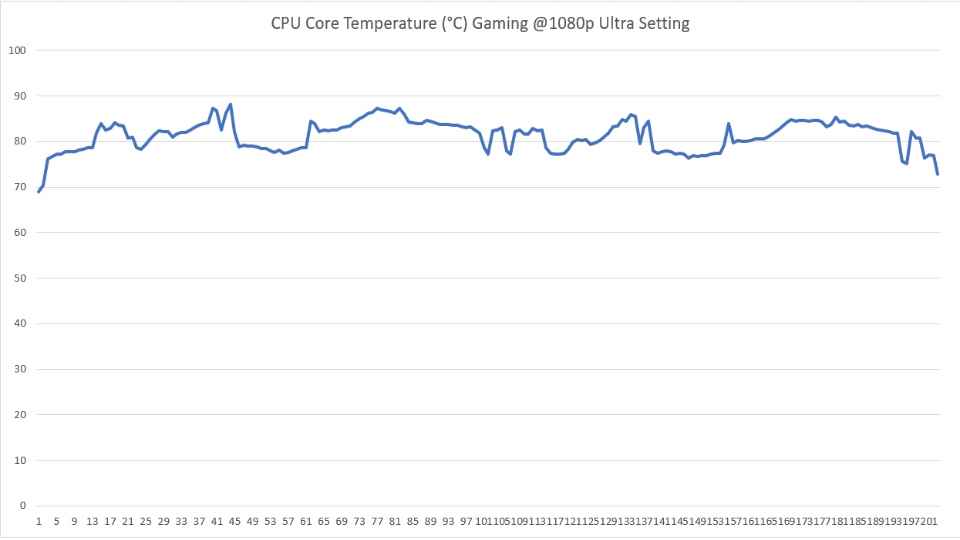 During intensive gaming at the highest possible graphics settings at 1080p resolution, the CPU Core temperature hovered between 90 to 70°C meanwhile the GPU temperature fluctuated between 80 to 60°C. The GPU temps did come close to crossing 80°C several times but quickly came down. On the other hand, during office workloads, the GPU hovered between 60 to 40°C and the CPU temperature remained between 70 to 40°C. In terms of surface temperature, the laptop delivered pretty impressive numbers as well.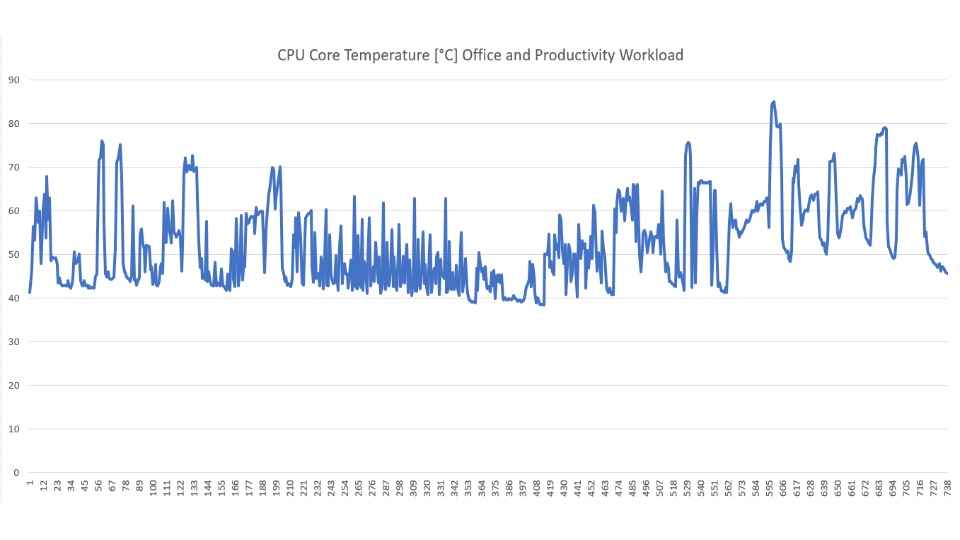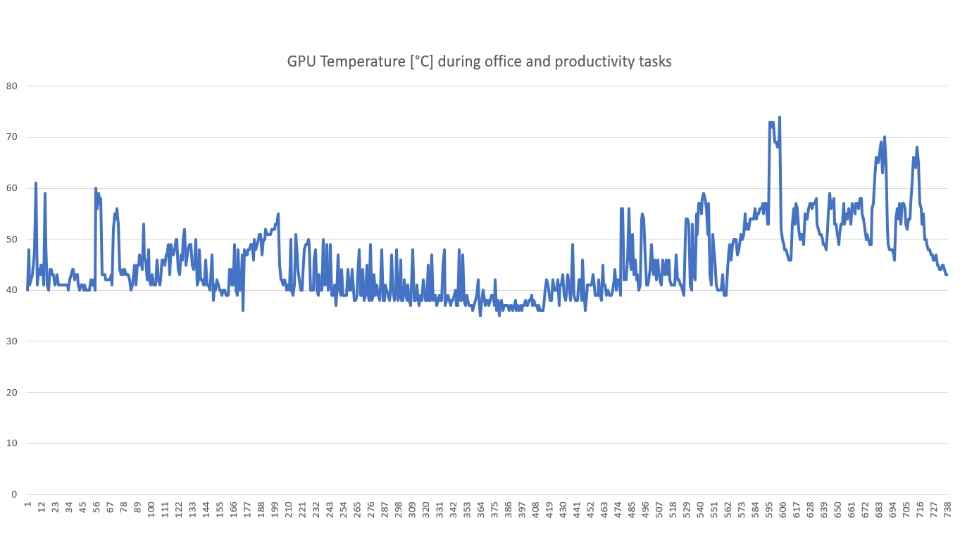 The good cooling is a result of the powerful internal fans that you can run at the maximum speed at all times using the HP Omen gaming hub. The HP Victus 16 also has multiple vents on the sides, underneath it and on its backsides for effective cooling. The fans do get pretty loud if you're sitting in a quiet room but I felt that they're not as loud as the one you'd see on an Acer Nitro 5.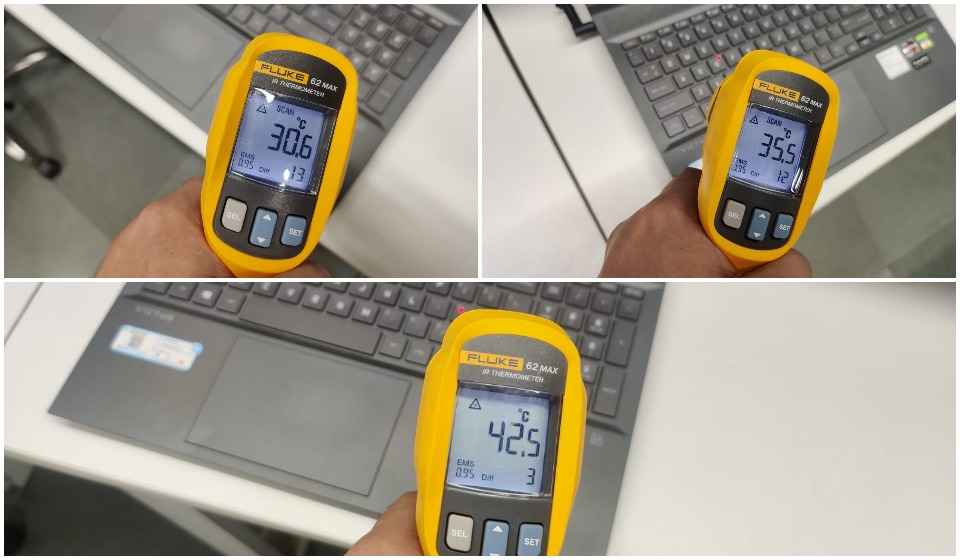 HP Victus 16 Gaming Benchmarks
Let's move on from synthetic benchmarks and on to real-world gaming performance. We tested a wide variety of games on the HP Victus 16 ranging from esports titles to AAA open-world RPGs. You can see a snapshot of the laptop's in-game performance below. The HP Victus 16 performed really well especially in AC Valhalla, a graphically demanding AAA open-world RPG title.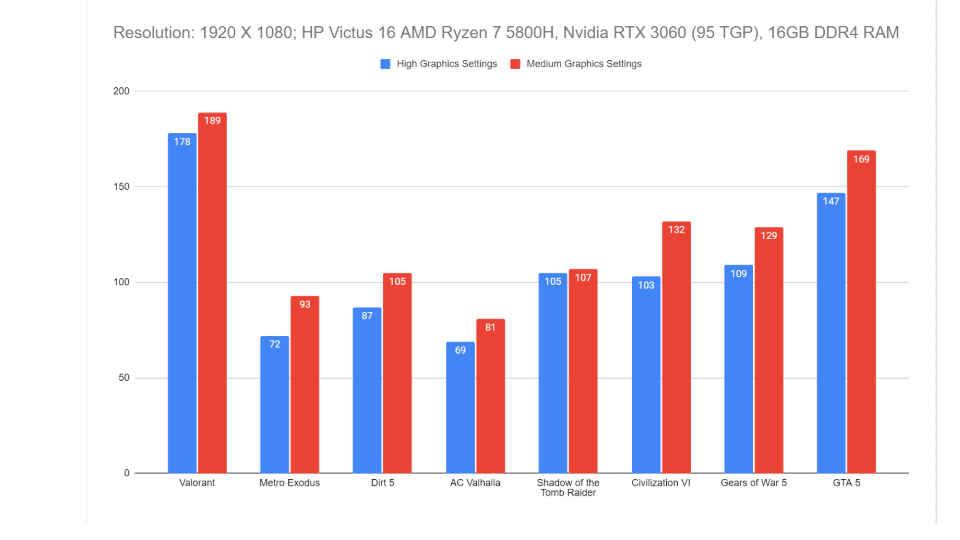 In high graphics settings, the laptop maintained more than 60FPS at 1080p resolution and close to 80 FPS in medium settings. Furthermore, the eight-core AMD Ryzen processor showed its performance by delivering close to 103 FPS in Civilization VI, a highly CPU intensive title.
Moreover in other AAA titles like Shadow of the Tomb Raider, Gears of War 5 and GTA V the HP Victus easily delivered more than 100 FPS, which is very impressive. With 6GB GDDR6 memory, the RTX 3060 will easily run upcoming games at high settings quiet easily. Overall, the HP Victus 16 laptop delivers great gaming performance in every major title in 2021.
HP Victus 16 Gaming Performance Review: Verdict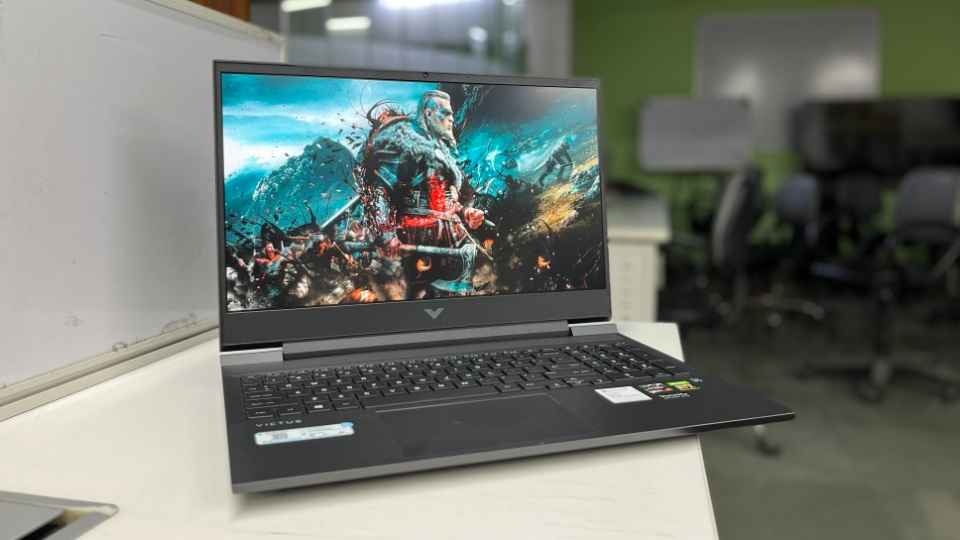 For the price tag of Rs 1.09 lakh, the HP Victus 16 is a gaming laptop that shines on paper and in real-world performance as well. It runs demanding titles very effectively and delivers a commendable performance in its price range. If you're looking for a mid-range gaming laptop, then we highly recommend the HP Victus 16.