There is arguably no better time to be a gamer than right now. There are loads of ways that gamers can indulge in their favourite pastime, whether on their desktop, couch or on the go. IN fact. Many manufacturers have started to take gaming seriously and in order to meet the ever-growing demand, have started offering a range of devices to match the needs and budget of each gamer.
Traditionally, PC gaming has been divided into two main divisions. You have desktop gamers and laptop gamers. Desktop gaming usually requires users to buy and build their own PC which can be customised to their personal needs. Not only does this ensure that gamers get a PC that is truly theirs, but the act of building a PC is generally considered quite the enlightening experience. However, building a PC requires a bit of know-how and newcomers might be put off by its apparent complexity.
This is where laptop gaming comes into the fray. A gaming laptop is pretty much everything a gamer needs to be crammed into something that's easy to carry. They don't have to worry about compatibility or anything else for that matter as every component is checked to ensure everything works perfectly.
As such, laptop manufacturers now offer gaming laptops as a separate category. These laptops tend to focus more on performance and style. As such, they tend to offer the most powerful chipsets, discrete GPUs and feature loads of bells and whistles such as RGB lighting, dedicated control centres, high refresh rate monitors and more. Of course, with so much on offer, these laptops charged quite the premium and manufacturers set up specific brands in order to instil a sense of trust among games when buying products. For example, Dell has Alienware which focuses solely on gaming products.
However, manufacturers soon realised gamers also wanted more affordable options when it came to gaming laptops. So we saw the rise of other lineups that aimed to offer gamers value for money products. This includes Dell's G-Series of laptops that aim to offer a more value proposition for gamers by using ideas and tech developed by its premium laptops and offers them to users in a more affordable price bracket.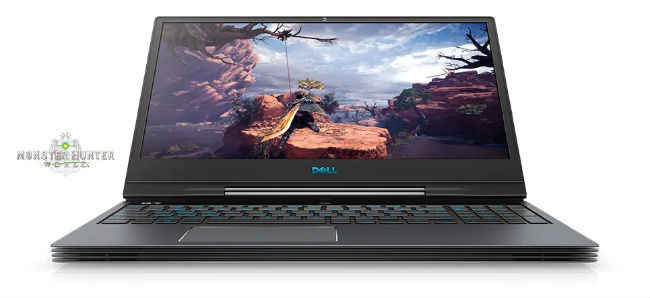 This includes tech such as Game Shift, that allows users to turn on game-ready settings at the flick of a single switch. So they will be ready for gaming at a moment's notice. There's also the Alienware Command Center that lets gamers monitor and optimise their gaming experience.
Of course, gaming is all about options and the Dell G-Series laptops is more than happy to provide gamers with some. The Dell G715 7500, for example, is available with Intel's 10th Gen Core processors and buyers can also choose with up to an Nvidia's GeForce RTX 2070 Max-Q GPU. So performance should definitely not be an issue. On top of this, the laptop also comes with a range of ports to connect pretty much every gaming peripheral that you may need. It also offers a bunch of other features that were earlier thought to be the sole domain of premium devices, this includes a 15-inch 300nit display with a 300Hz refresh rate, Nahimic 3D audio, Thunderbolt 3 support and more.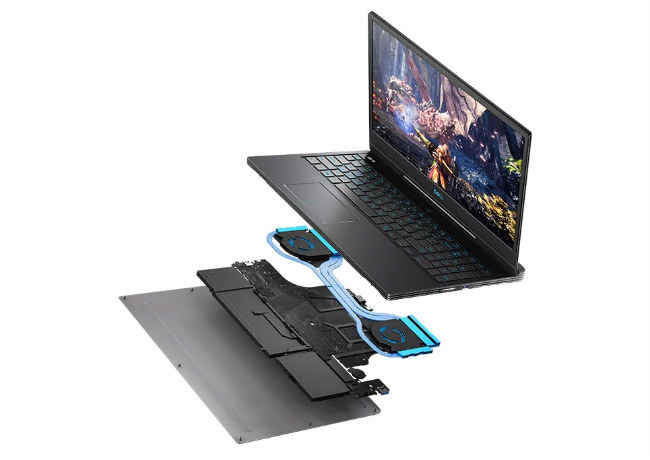 Thanks to devices like the Dell G7 15 7500, gaming laptops are becoming a more viable option for PC gamers who may not want to build a desktop PC or are looking or a relatively portable gaming system. Its reasonable price also means that buyers will get their hands on a very capable system without the need to break the bank. In many ways, laptops like the Dell G7 15 7500 democratise PC gaming on a laptop.
[Sponsored Post]