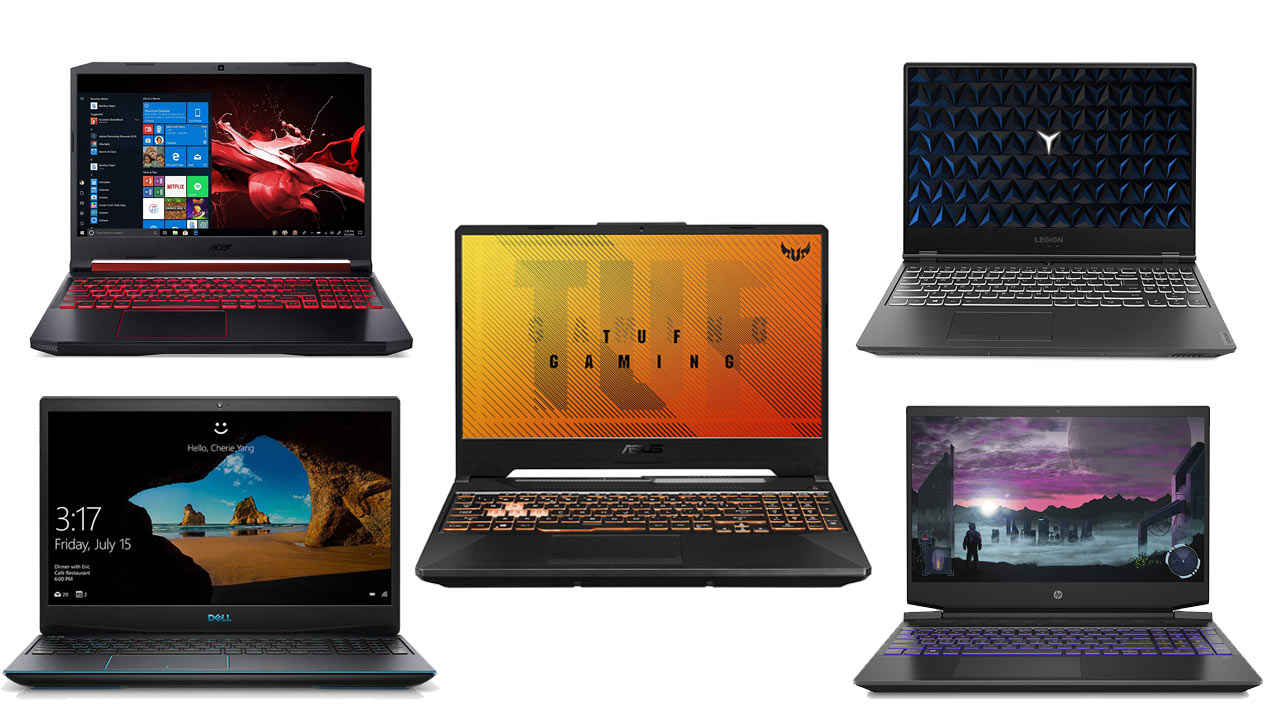 HIGHLIGHTS
Gaming laptops are priced rather lucratively during this festive season.

Great options for both beginner and enthusiast gamers.
The onset of winter marks not just festivities, but also massive discounts as people look to buy themselves new shiny things. If you're looking for a new gaming laptop, this is the perfect time to get one not just because you might find a deal or two, but also because most brands have finally released their best machines across the entire price and performance segment. Here's an exhaustive list of laptops that we'd recommend for all kinds of gamers and use cases.
Laptops for first-time PC Gamers
MSI GL65 Leopard
The MSI GL65 Leopard is powered by a ninth generation Intel Core i5 processor (9300H) and an Nvidia GeForce GTX 1650. There's 8GB DDR4 memory on board which can be upgraded to a whopping 64GB if you please, and there's also a 512GB NVMe SSD on-board. The display is a 1080p panel with a modest, 60Hz refresh rate. Then there's also the fact that the panel is an IPS-level display, meaning you get not only 178-degree viewing angles, but also good sRGB colour reproduction. You may need to calibrate the display's colour profile for accuracy in case you want to use the system for content creation as well.
Acer Nitro 5
Stepping things up a little is the Acer Nitro 5, which brings with it the latest 10th generation Intel Core i5 processor, instead of the 9th generation one found on the MSI GL65 Leopard recommended above. What you also get is a higher-end GPU; the Nvidia GeForce GTX 1650Ti. You again get only 8GB of DDR4 memory on-board (upgradeable), and the storage is a combination of a 256GB SSD and a 1TB HDD. If you're the DIY types, or someone whose willing to shell out a few thousand extra in the course of the next few months, upgrading your storage to a larger SSD is what we'd recommend.
Lenovo Legion 5i
The Lenovo Legion series of gaming laptops has been a favourite of ours here at Digit. These are very able gaming laptops in the shell of what could easily pass off as a business machine. Its still got entry level gaming hardware though, but with a twist. You get a 10th generation Intel Core i5 processor and an Nvidia GeForce GTX 1650Ti with 4GB VRAM. There's 256GB SSD combined with a 1TB HDD. The larger allure of the Legion 5i happens to be its display, which has a refresh rate of 120Hz.
Enthusiast Gamer
MSI GL65 Leopard
Another laptop with fairly powerful components is the MSI GL65 Leopard. This variant gets upgraded to the Intel Core i7-10750H processor mated to Nvidia's GeForce RTX 2060 GPU with 6GB VRAM. There's also 16GB of DDR4 memory that can be upgraded to 64GB. Storage wise, this machine brings with it a combination of 256GB NVMe SSD and a 1TB HDD, which isn't bad at all. Lastly, if you're a person who likes colour, you're going to love the Steel Series keyboard on this machine which offers per-key RGB. Lastly, you're getting a fullHD IPS-level display with. Refresh rate of 144Hz.
HP Omen 15 2020
HP has really pulled a wild rabbit out of its hat this year with the new Omen. Besides offering a very good-looking laptop, the Omen 15 2020 also happens to have one of the most impressive cooling systems in a gaming laptop this year. The model we're recommending is the one with the Intel Core i7-10750H paired with an Nvidia GeForce GTX 2060. With 16GB DDR4 memory on board (upgradeable to 32GB) and a whopping terabyte of storage courtesy an ultra-fast NVMe drive, there's really little reason to not consider the Omen 15. In case you're wondering, the machine packs a 1080p IPS display with a refresh rate of 300Hz. Yup, you read that right.
Asus TUF Gaming A15
We reviewed the Asus TUF Gaming A15 powered by the Ryzen 7-4800H processor paired with the Nvidia GeForce RTX 2060 and concluded that it was a machine capable of some very impressive performance. It has got a fullHD display with a refresh rate of 144Hz, something that you're going to really enjoy. However, the TUF Gaming A15 isn't without its disclaimers. While the performance on the laptop is good, it has poor thermal design with blocked vents and while the display has a fast refresh rate, it has abysmally poor colour reproduction and hilariously low peak brightness. This one, we recommend with a few grains of salt.