A PC is a must-have device for most individuals and families. However, buying a PC is easier said than done. There are hundreds of things you need to know before you make your purchase. Of course, this does mean that you can usually find a device that is best suited to your needs and requirements. It doesn't matter if you are looking for a device to edit video, basic word processing or gaming, there is bound to be a PC that is suited to your needs. However, don't just buy a new PC, buy a modern PC.
A modern PC is not only powerful but also lightweight. Not only that, but they also offer impressive durability and security. The infographic below should make the difference between a PC and a modern PC a bit clearer.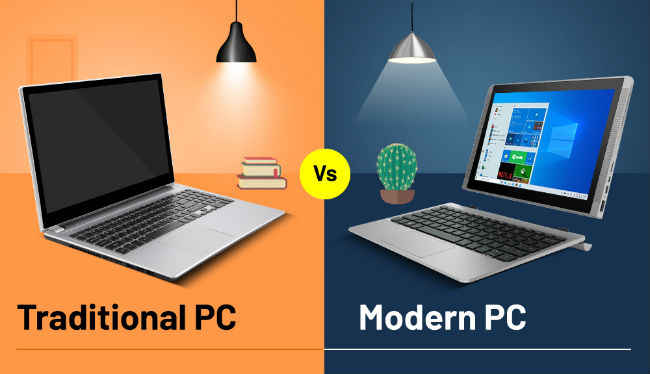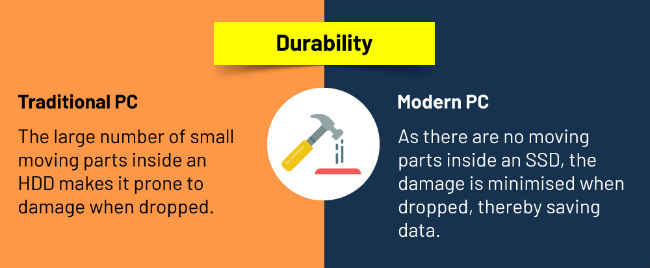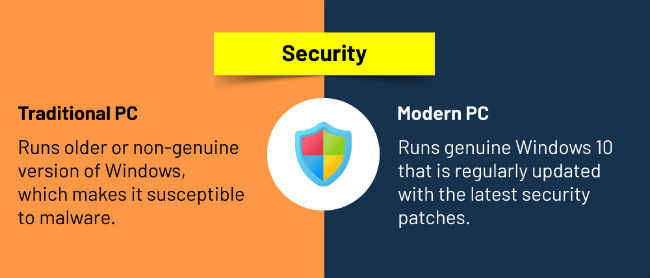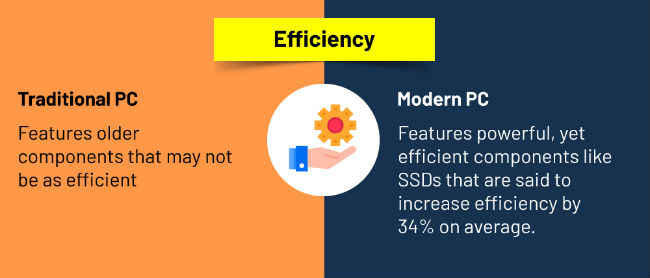 Still not convinced? Let us elaborate:
Thin and lightweight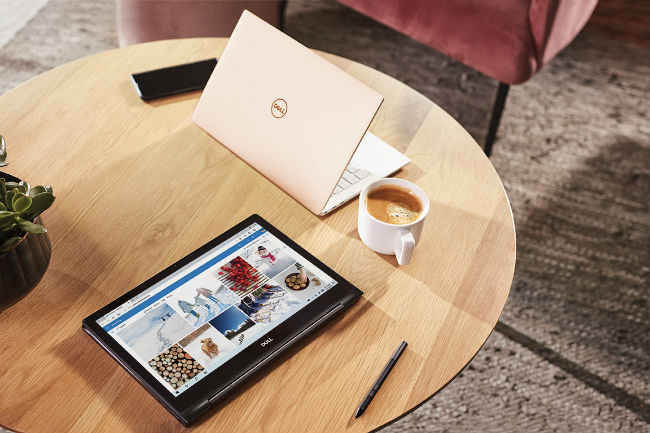 You may have noted that modern PCs are way sleeker than before. This is especially noticeable on laptops. This has been made possible thanks to smaller and more compact components, especially SSDs. The average weight of the modern laptop has been reduced to under 2.3kg. This thin and lightweight design has allowed for more creative form factors like the convertible laptop and the 2-in-1 notebook can pull double-duty as laptops and tablets.
Durable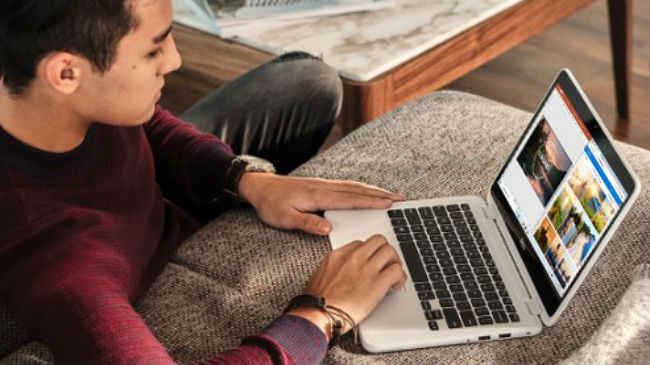 The durability of a laptop is more than just the amount of punishment that the body can take. It is also about protecting data. This is where SSDs shine. A traditional HDD has loads of tiny little parts. When subjected to a sudden jolt, like a drop, there are lots of little pieces that can get misaligned or damaged. Since has SSD has no moving part, the chances of your data getting damaged are lessened.
Performance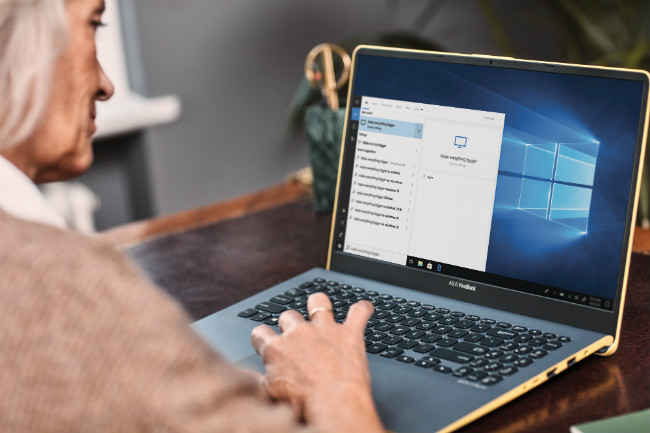 Features like the processor and the RAM play a very important role in determining the performance of a modern PC. But an SSD can really help you take things up a notch. SSDs typically perform much faster than traditional HDDs in terms of reading as well as writing speeds. So you tend to see snappier performance across the board, regardless of what you use that device for.
Security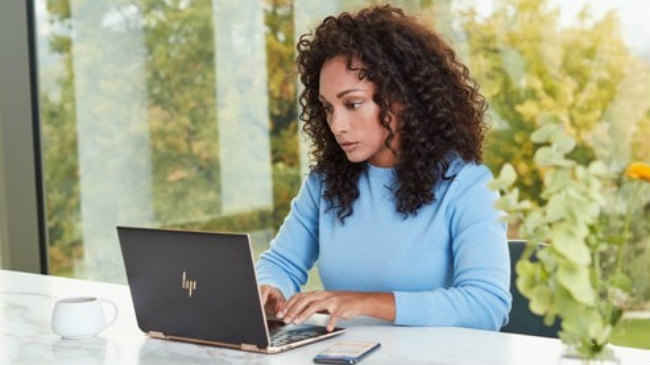 These days, safety and security just are as important as hardware and features. As such, it is a very important thing to consider when buying a new device. Modern PCs come with genuine Windows 10, the latest version of Microsoft's long-running operating system. This OS comes with a plethora of built-in security features to ensure that your device is safe from hackers and malware. However, the company also regularly updates the OS to ensure any bugs are patched before attackers can exploit them.
Battery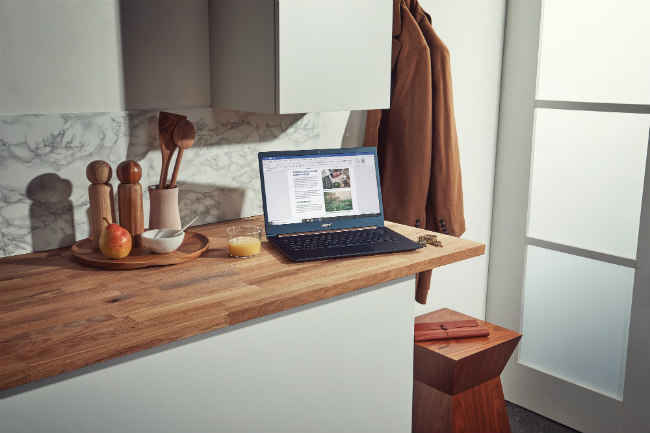 Of course, it's not always about power. Sometimes, you need efficiency from your device. While this may not be very important for desktops, it is vital for laptops which depend on an internal power supply. Modern PC components have been specifically designed keeping power and efficiency in mind. Take SSDs for example, not only are they small and faster, but they also lot more energy-efficient as they don't have many complicated moving components. In fact, laptop users can expect a 34% increase in battery life* on average.

Also, Modern PCs with preinstalled Microsoft Office comes with a suite of applications like Word, PowerPoint and Excel, helping you be more productive. All this means that a modern PC is apt for a wide range of uses and can be used by almost anyone. This includes students who need a lightweight yet powerful device for their work, professionals who need a reliable machine, content creators who need a powerful device for rendering videos and music, and many more.
It should be pretty clear that there is a big difference between buying a new PC and a modern PC. Modern PCs are available in a wide variety of styles and form-factors, with varying degrees of performance. So it doesn't matter if you are a gamer, content creator or are simply looking for a compact device you can easily carry, there is bound to be a modern PC that is suited to your taste.
To know more about the modern PC, check out Amazon or Flipkart.
*Windows 10 use case experiences tested by Principled Technologies: December 2019
Disclaimer: This article has been produced on behalf of Ingram Micro
[Sponsored Post]