In an age when Microsoft is working towards making the Windows experience equally comfortable in tablet mode as it is in laptop mode, the thin and light convertible category makes much more sense from a design and function point of view. It is an epitome of what all Windows laptops or all laptops, in general, will be in the future. However, it's easier said than done since there is a lot of cleverer engineering required to maintain size, weight, and design of an ultraportable, without compromising on performance.
While we didn't see a lot of action in the thin and light category in 2017, the thin and light convertible category got quite some attention from all laptops manufacturers. Hence, this year we decided to talk about the best thin and light convertibles you can buy. We took into account all machines offered in market space with a 360 degree hinge, weighing less than 1.5 kilograms. Here are the winners.
DIGIT ZERO1 AWARD 2017 WINNER: HP Spectre x360
As you would know, our Zero 1 awards have always been about performance with price no bar and thus, the HP Spectre x360 is a clear winner in this category. After launching the Spectre last year, the Spectre x360 was HP's take on the thin and light convertible segment and the company has gone all out on performance. The Intel Core i7-7500U on this machine breaks all previous performance benchmarks set by this chip in the thin and light category as a whole. Not just that, the amount of hardware it packs in that thin and light chassis remains unmatched.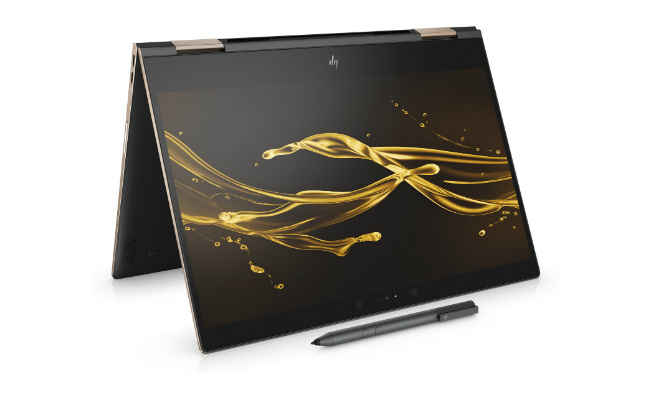 Beyond performance though, the HP Spectre x360 is more about the premium feel. It is a design masterpiece, which looks both elegant and bold at the same time. The matte grey finish on the laptop is in contrast with the copper polish around the sides, which give the machine a beautiful finish.
RUNNER UP: Lenovo Yoga 720
The runnerup position is secured by the Lenovo Yoga 720, which is the successor to last year's convertible category winner, the Yoga 710. On paper, the Yoga 720 is almost as powerful as the Spectre x360. However, during our testing, the Spectre x360 did inch ahead of everything else. Still, you get top-of-the-line hardware available today, in addition to the best battery life in the category as well.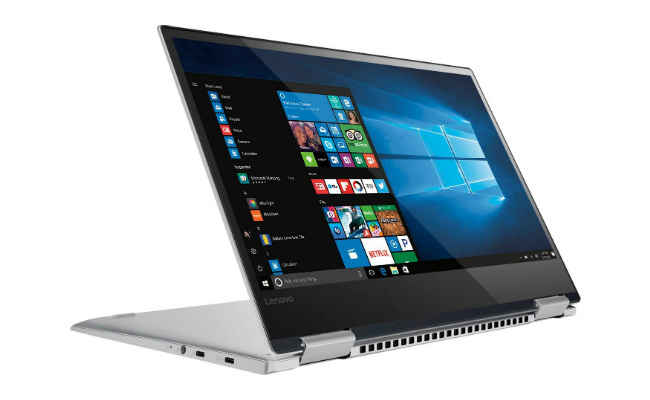 The machine also features a new design and better build quality, making it even more business-like. The laptop looks and feels premium and that also shows in the new hinge, which now offers better resistance and less wobble while typing. We also like the fact the Lenovo was considerate enough to add a fingerprint scanner on the machine, which in our opinion should be mandatory.
BEST BUY: Asus ZenBook UX360
This particularly silent laptop brings the goodness of a thin and light form factor to the masses since the prices start as low as 50K. However, what's so impressive is that even with an m-series Intel processor, it can keep up with most day-to-day tasks.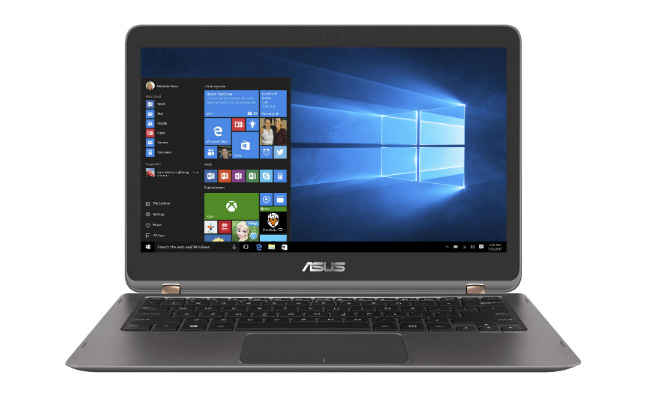 This thin and light convertible packs in quite a lot of hardware, including a 4K display on the highest-end model. At just 1.3 mm thickness, Asus has managed to provide an excellent port selection including an SD card reader, micro HDMI port, and two standard USB ports. Hence, making it a complete package.