While there is no industry-wide defined parameter for thin and light laptops, we believe that laptops in this category should be lightweight above all else. Hence, for the Zero 1 Awards and going forward we will have considered only those notebooks which weigh 1.5 kilograms or lesser. This meant leaving out some fierce competitors but that was a necessary sacrifice we made to maintain the sanctity of the category. Now, that's out of the way, let's tell you what we are on about.
Every year like clockwork, laptop makers bring newer models of their flagship thin and light laptops to India with the latest CPUs. Hence, we were expecting most of these machines to be powered by Intel Core 8th gen processors. This year though, this whole process was marred by long and unwanted delays. Now, there were various reasons for this, but in the end it boiled down to almost all thin and light laptops launched in 2017 missing out on the latest Intel Core processors.
Hence, in the end, it meant that most ultrportables available today in India are refreshed models with older 7th gen Intel processors or older models with minor spec bumps. In either case, you aren't getting the best of what is available overseas. Nonetheless, of the thin range of ultrabooks available today, here are our top picks.
2017 ZERO1 AWARD WINNER: Lenovo Ideapad 720s (13-inch)
Lenovo Ideapad 720s (13-inch) While there weren't many thin and light options to choose from this year, the best among the few was the Ideapad 720s. It now has a better-looking design, a sturdier build, and rocks a fingerprint scanner. Lenovo has also updated the I/O port, adding Thunderbolt 3 port into the mix.
Lenovo has turned down the Intel HD 620 graphics on this machine, which we believe has helped the machine to be more reliable. The dual fan cooling solution in this slim chassis is now less noisy at full chatter and the heat management has also improved. Beyond that, the performance offered by the Intel Skylake i77500U is snappy as always and the laptop can easily take on all kinds of day-to-day tasks you may want to throw at it.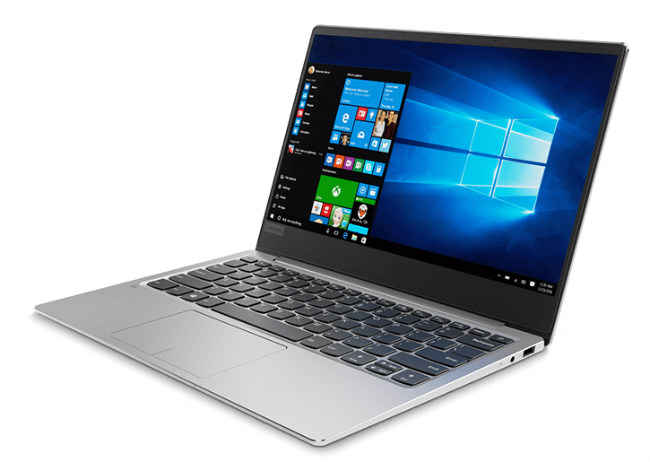 The best thing we like about the Ideapad 720s is that even though it is a thin and light laptop, it doesn't compromise on ports. You still get two USB type-A 3.0 ports along with two USB Type-C ports with one supporting Thunderbolt. The 7-8 hours of battery life is respectable and will be enough for most users.
BEST BUY & RUNNER UP: Asus ZenBook UX430UQ
Running just behind the Ideapad 720s, we have the Asus Zenbook UX430UQ. The UX430 is a 14-inch machine, which is essentially crammed in a 13-inch laptop chassis. Asus has done so by slimming down the side bezels, just like the Ideapad 720s. This has also helped it to maintain weight and at just 1.25 kg it is less heavy than many 14-inch laptops we have currently in the market. It offers a similar performance as the Ideapad 720s as it is also powered by the same Intel Core i7-7500U processor. Click here to buy.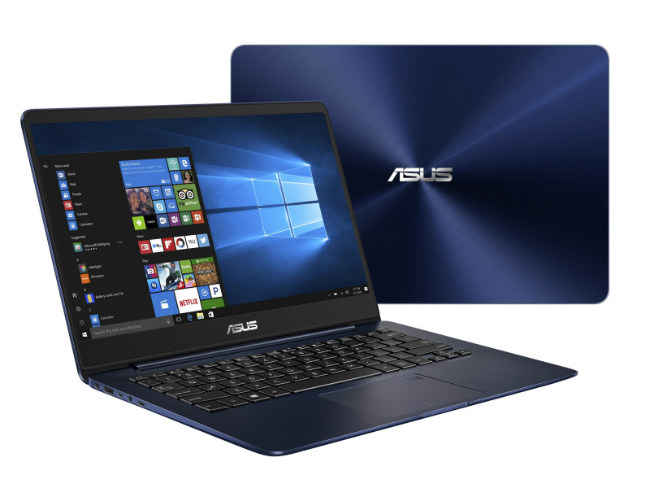 Apart from the larger display, Asus also managed to cram in a full-size SD card reader along with a micro HDMI port in a 0.63-inch thick chassis. The only thing we think is missing from the I/O array is Thunderbolt support but USB 3.1 is more than enough. As for battery life, the 50 Whr battery of the UX430 offers a similar battery performance as the Ideapad 720s and hence can easily go through a normal work day.
The best part is that it has more storage, a fingerprint scanner, and a slightly lower price tag making it the better buy in the category.